New York Gambling Ring Bust Rakes in 14 Arrests
Posted on: December 3, 2014, 09:35h.
Last updated on: December 3, 2014, 09:52h.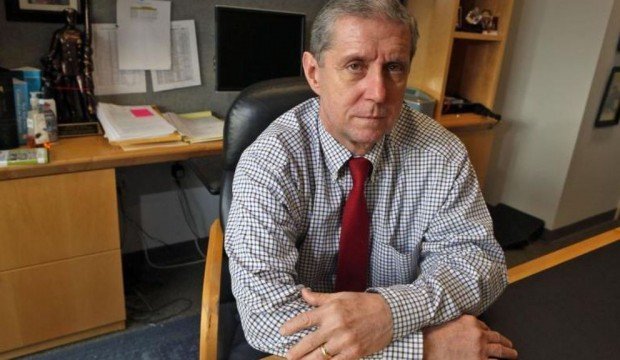 A New York gambling ring bust netted the arrests of 14 individuals by New York police this week, in connection to a multimillion dollar sports betting setup that flourished in parts of New York, New Jersey, and Florida. Officials say that the ring made millions each month, taking bets on college and professional games, and that it had connections to organized crime.
Of the 14 defendants, only 10 had their names released to the press. Nine of those live in New York, while one, Patsy Capolongo, lives in West Palm Beach, Florida. Most defendants were charged with promoting gambling and possession of gambling records, while Eric Wachter of Brooklyn, New York was charged with money laundering.
Group Accused of Links to Organized Crime
"The defendants are accused of operating an incredibly lucrative gambling operation – taking in millions of dollars a month," said Rockland County District Attorney Thomas Zugibe. "Such unlawfully earned profits are commonly diverted to more insidious criminal enterprises. In fact, the investigation uncovered evidence that the enterprise had links to organized crime."
All of the defendants were arraigned before Town Justice Rolf Thorsen of Clarkstown, NY and subsequently released without bail.
These were far from the first arrests made in connection with the sports betting ring. In June, 29 people were arrested in New Jersey and were accused of being a part of the same gambling operation. According to Bergen County Prosecutor John Molinelli, the ring took online bets on football, basketball and horse racing, and had made $3 million in profits over the past year. That investigation identified the ring's leaders as 76-year-old Gary Latawiec and 72-year-old Anthony Pintabona.
That was part of a clear pattern in the first run of arrests, as most of those who were charged were in their 50s or older. The arrests in New York this week targeted people ranging in age from 27 to 74.
16-Month Investigation Nets Results in Three States
The arrests were the result of a 16-month investigation that included the participation of 10 police agencies. About 60 search warrants were issued in New York, New Jersey and Florida, and more than $3 million in cash and property was seized during the crackdown. It's likely that more arrests could be coming in connection with the sports betting organization.
These arrests are just the latest attempt by the Rockland County District Attorney's office to fight organized crime. In August, an investigation by the office's Organized Crime Unit led to a federal indictment against reputed organized crime figure Daniel Pagano and associate Michael Palazzolo. Pagano, the son of the late supposed mob boss Joseph Pagano, was arrested on charges related to illegal gambling and loan sharking. Both Pagano and Palazzolo have pleaded not guilty and were released on bond.
In September, the District Attorney's office arrested Anthony "Harpo" DePalma, who has been described as a veteran gambler. DePalma, a barbershop owner, was chared with criminal usury after cash and loan records were found during a May raid on his business.
Along with the Rockland and Bergen County District Attorneys' offices, the investigation into the sports betting ring included the FBI, the US Department of Homeland Security, and police in Florida and New York City.