UK Gambling Ad Labeled as Seductive Is Banned by ASA
Posted on: June 3, 2014, 05:30h.
Last updated on: June 3, 2014, 01:20h.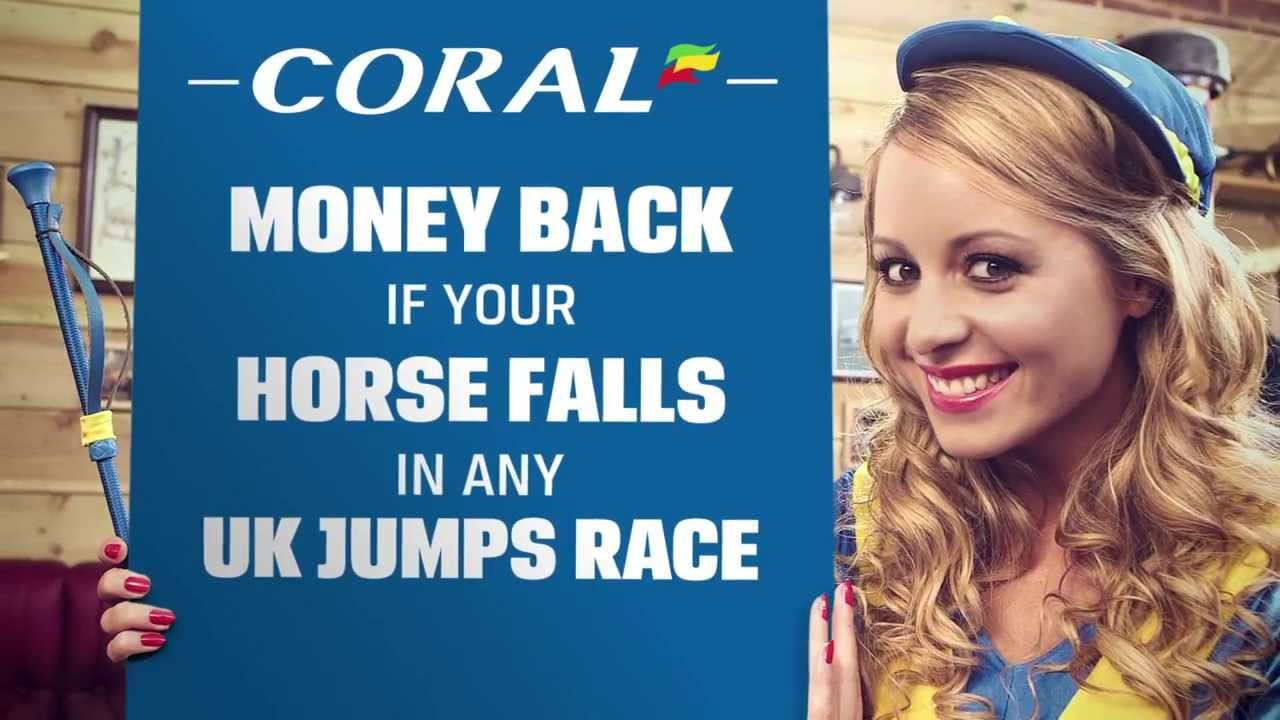 A TV spot for UK-facing bookmakers Coral has been banned by the country's Advertising Standards Authority because it's deemed to link gambling with "seduction," and therefore contravenes gambling advertising regulation in that country.
The TV spot featured two men in a barber shop who are reading The Racing Post and discussing whether to place a bet, when an attractive young woman enters dressed as a jockey. Pausing only to close one man's jaw with her riding crop, she holds up a sign bearing "today's great offer" – the name of a horse and its odds – while one of the men places a bet on the Coral mobile app.
Gibraltar-based Coral has protested its innocence, however, claiming that, while the commercial did indeed contain an attractive model, it "did not consider that it linked gambling with seduction, sexual success or enhanced attractiveness" and the character did not "flirt with or seduce the men and there was no suggestion that the men would be more attractive or sexually successful after betting."
Seduction Fills the Air
Nice try, Coral. We at Casino.org don't pretend to be experts in matters of seduction, but we'd like to think that if an attractive woman dressed as a jockey teasingly closed our gaping jaws with her riding crop it would at least be a little bit "flirty," wouldn't it? Or maybe we're just bad at reading signals.
The ASA agreed, ruling that the ad must not be broadcast in its current form. Crucially, it also contested Coral's assertion that the men were not influenced by the female jockey to place a bet, as they were already discussing the placing of a bet when she entered the shop.
"We considered that the manner in which her entrance was shown placed an immediate emphasis on her sexual attractiveness, because the camera angle initially focused on her knee-high boots and then cut to showing an outfit that also featured tight jodhpurs, a whip and a jersey cut to show her midriff," the ASA stated.
Sounds like they studied this thing pretty carefully, eh?
"Viewers would be likely to understand the men's reactions to the woman's presence as being signs of their attraction to her, rather than excitement at the odds she held up on a card at one point in the ad," ASA added.
Enhanced Attractiveness
Gambling advertising in the UK is heavily regulated by the Department of Culture, Media and Sport, as per the Gambling Act 2005, and may not contain content that is deemed to be socially irresponsible. Regulations state that advertising may not "link gambling to seduction, sexual success or enhanced attractiveness," which is the rule Coral have fallen foul of, according to the ASA.
Other rules state that: "no one who is, or seems to be under-25 years old may be featured gambling," and that advertising may not "suggest that gambling can be a solution to financial concerns, an alternative to employment or a way to achieve financial security," nor can it "suggest that gambling can enhance personal qualities, for example, that it can improve self-image or self-esteem, or is a way to gain control, superiority, recognition or admiration."
Irish bookmaker PaddyPower, which has a history of deliberately courting controversy through its advertising, was recently forced to pull an offensive print ad that trivialized the Oscar Pistorius murder trial. The ad offered odds on the outcome of the trial and stated that bettors would receive their money back if Pistorius was found not guilty.