New York State Counties to Pay Price for Seneca Nation Gaming Compact Stalemate
Posted on: May 29, 2017, 02:00h.
Last updated on: May 29, 2017, 01:20h.
New York counties are justly worried about casino revenue sharing payments from the Seneca Nation of Indians that will disappear unless the state acts quickly to reach a new gaming compact.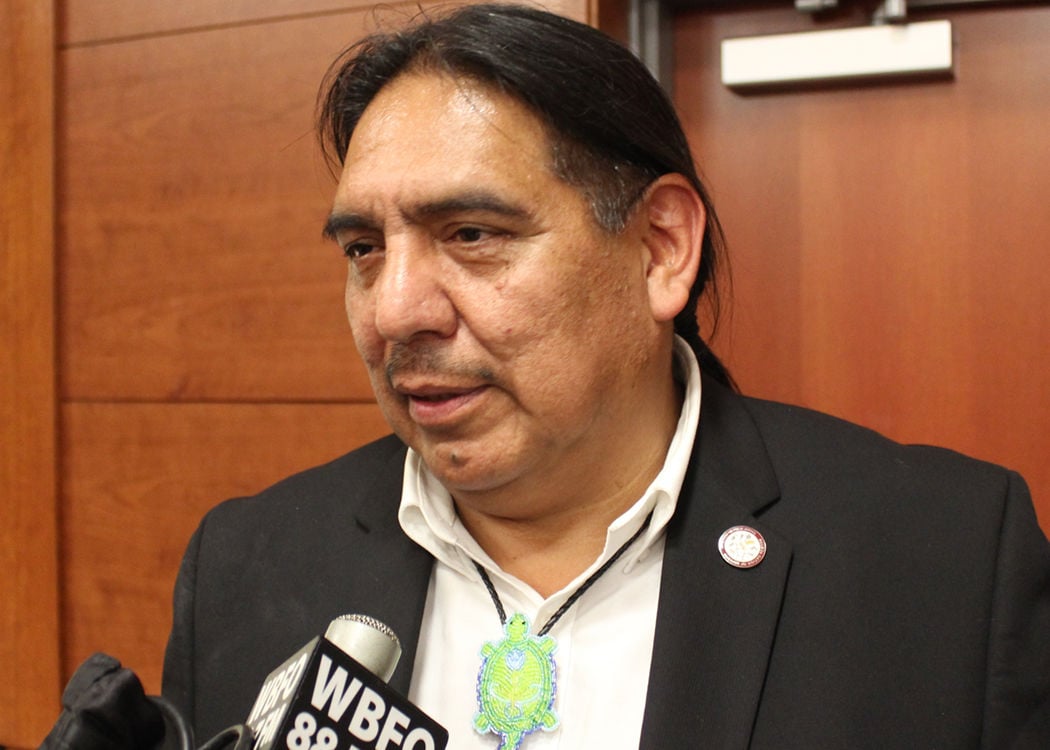 In March, the tribal group shocked Albany when it revealed it was stopping payments to the state after 14 years of regular disbursements. Seneca President Todd Gates offered little reasoning for why the checks would not continue.
In 2002, the Seneca Nation signed a gaming compact with New York to offer class III gaming  in exchange for its three casinos sharing 25 percent of their net slot revenue with Albany. The agreement also provided exclusivity on gambling everywhere west of New York State's Route 14.
Then in 2014, the state agreed to share 10 percent of its slots take with counties located in the Seneca gaming region.
New York has collected about $100 million each year through the revenue sharing arrangement. That means about $10 million is distributed to 20 counties. Niagara Falls County received $800,000 in the agreement last year, but has now been told by the state to no longer rely on that money.
Cuomo No-Show
In recent statements, the Seneca government explained that it is willing to negotiate with New York Governor Andrew Cuomo (D) on a new compact.
"The Nation remains committed to being good neighbors and President Gates looks forward to meeting with the governor. In late March, the governor asked President Gates directly if he would be willing to meet. The president said that he would, and continues to stand by that statement. So far, no specific dates have been set nor have any dates been offered by the governor's office," a Seneca statement explained.
Cuomo's alleged inaction puts the fiscal health of 20 counties in jeopardy. Many townships use the casino funds to keep property taxes in check.
Too Close for Comfort
It's unclear why the Senecas are ceasing their slot revenue sharing. Cuomo spokesperson Richard Azzopardi told The Buffalo News the tribe has no legal basis for the compact termination.
"We believe the ongoing obligation is clear, and administration officials have continued to be in contact with the Seneca Nation," Azzopardi declared. "We're hopeful we can work together. If not, we'll go the arbitration route."
In 2013, New York voters passed Proposition One, a state constitutional amendment that allowed commercial casinos to be built. The following year, four licenses were made available in four separate zones.
Two have since been built and opened: the Rivers Casino just north of Albany in Schenectady, and the del Lago Resort in Waterloo. It's the latter that might have angered Seneca leaders, as the property is just seven miles east of Route 14, the barrier of the tribe's monopolized region.
Upstate New York, like so many other states in the US, has become saturated with casinos over the past decade. While the Senecas retain their monopoly on the western part of the state, they may be peeved at gambling floors encroaching on their territory.
Similar Guides On This Topic