New Jersey Sports Betting Tax Increases, Funds Earmarked for Casino Reinvestment Development Authority
Posted on: October 10, 2018, 08:30h.
Last updated on: October 10, 2018, 07:40h.
The New Jersey sports betting tax on gross win is increasing 1.25 percent beginning in December, and the added funds will be earmarked for the state's Casino Reinvestment Development Authority (CRDA).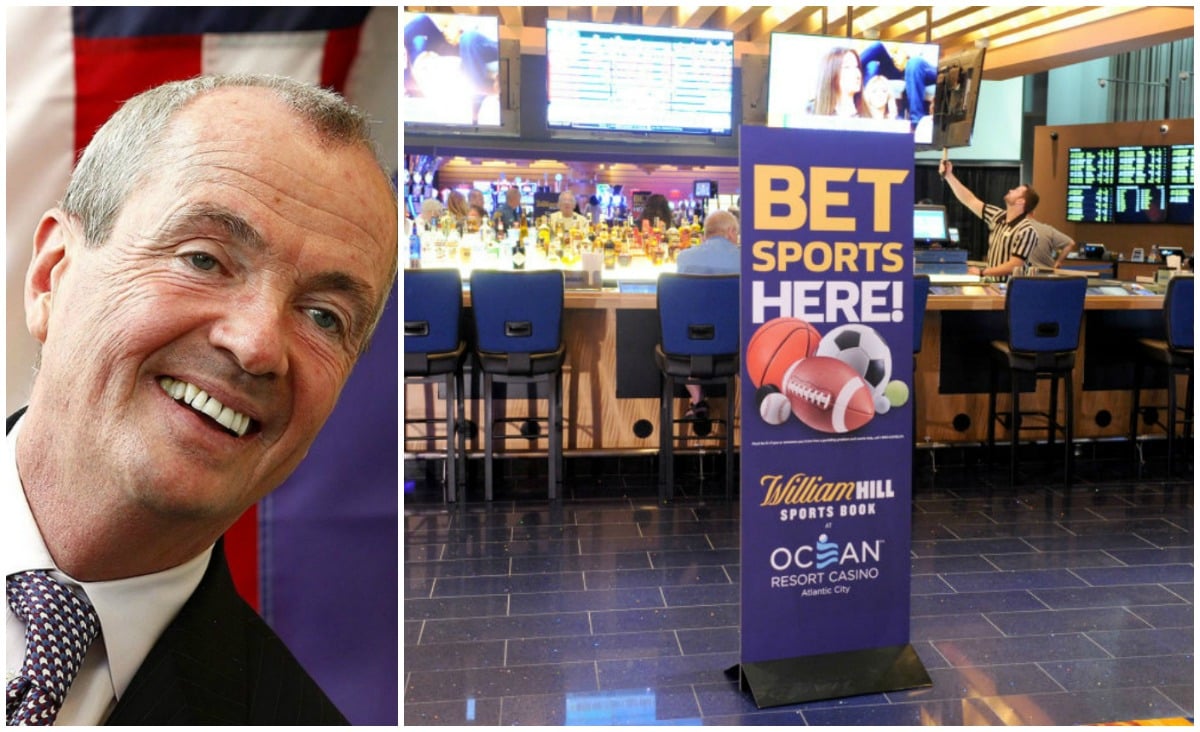 When the added tariff goes into effect, sports wagers placed at Atlantic City casinos or parimutuel racetracks will be taxed at an effective rate of 9.75 percent. Mobile bets will be taxed at 14.25 percent.
Governor Phil Murphy (D) signed the sports betting tax legislation last week. The measure is to help offset funds the CRDA lost when the state Legislature redirected the Investment Alternative Tax, a 1.25 percent on gross gambling revenues generated at casinos, away from the agency.
The CRDA says it's short nearly $22 million due to the city's bankruptcy restructuring.
Since legal sports betting went live in late June, government coffers have received roughly $16.5 million from the expanded gambling activity.
Controversial CRDA
The CRDA, which is primarily funded through a $5 per night and $3 per day parking charge generated at casinos, "facilitates economic and community development in Atlantic City by leveraging its available assets and revenues with private investment capital to support redevelopment projects throughout the city."
The agency's overall mission is to attract visitors to Atlantic City. Critics say it's failed in recent years.
The New Jersey Office of the State Auditor concluded last month that the CRDA erred to use its funds to their full potential and mismanaged projects in which it invested. The authority was additionally lambasted for continuing to give $4.325 million to the Miss America Organization despite the pageant organizer riddled in its own controversy and declining interest in the event.
New Jersey Assemblyman Vincent Mazzeo (D-Atlantic) opined that the CRDA "needs to seriously rethink and prioritize how it spends its money."
An editorial board op-ed in the Press of Atlantic City this week declared, "The CRDA was created as a way for state officials to distribute some of the windfall of casino gambling with little transparency and public accountability."
"We hope the state's criticisms of its dealings with Atlantic City, along with its continuing oversight of city government, are the start of it finally taking responsibility for redeveloping what has been its gambling cash cow for 40 years," the commentary stated.
Agency on Defensive
CRDA Chairman Robert Mulcahy responded to the state audit by blaming the legislative changes, specifically the loss of the Investment Alternative Tax, for throwing the agency into chaos. He added that the authority was forced to reprioritize its programs and downsize staff, both of which led to management challenges.
As for the New Jersey sports betting tax, the CRDA of course welcomed the new funds.
"After a three-year hiatus, we are looking forward to filling the void with much-needed promotion of Atlantic City as a world-class vacation destination," CRDA Director of Communications and Marketing Larry Sieg explained. "Our team looks forward to having the opportunity to once again get the 'DO AC' brand into the consumer market to increase visitation and economic impact."