New Jersey Sports Betting Gets Injunction from Judge
Posted on: October 28, 2014, 04:04h.
Last updated on: October 28, 2014, 04:05h.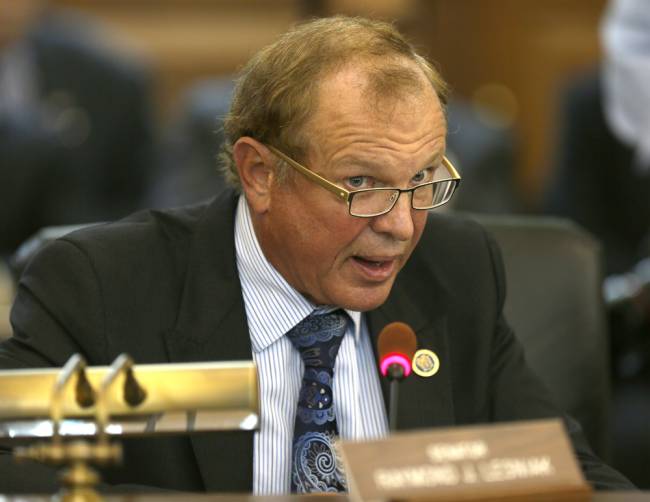 New Jersey sports betting was expected to start this past Sunday, but an injunction granted by a federal judge put a stop to those plans before the first bets could be taken. Judge Michael Shipp granted that injunction on Friday, after the four major sports leagues and the NCAA requested a temporary block on betting until their lawsuit to stop New Jersey sports betting entirely could be heard.
The injunction came just a week after Governor Chris Christie signed a bill that partially repealed New Jersey's ban on sports betting, allowing the practice to take place at casinos and racetracks.
Christie and state legislators hope that by allowing sports betting without explicitly regulating it, they can skirt around previous rulings that found that the state's sports betting aspirations would have violated the Professional and Amateur Sports Protection Act (PASPA).
Judge Sees Irreparable Harm
In his ruling, Judge Shipp found that the sport leagues would have suffered irreparable harm if sports betting were to be allowed at Monmouth Racetrack last weekend.
"More legal gambling leads to more total gambling, which in turn leads to an increased incentive to fix plaintiffs' matches," Judge Shipp wrote in his opinion. He also noted that a temporary restraining order would ensure that the issue was decided in court.
New Jersey officials have made it clear that they will continue fighting this battle in the courts, however, and that they expect that they will eventually prevail.
"This is a temporary order while the core issues surrounding sports wagering in New Jersey are fully considered by the court," said Michael Drewniak, a spokesperson for Governor Christie.
Lesniak Says State Will Continue to Fight
State Senator Raymond Lesniak (D-Union County), who has been one of the leading voices behind sports betting in the state, expressed his disappointment in the judge's ruling. Lesniak pointed out that it's hard to believe that the NFL could have suffered irreparable harm if New Jersey was allowed to offer sports betting while they also held a game in London, England this past Sunday, a location where sports betting is perfectly legal.
"The judge bought it," Lesniak said. "That's why I'm not optimistic about the judge ultimately ruling in our favor. I wish we had a different judge…but he's the judge."
Lesniak and others believe that a likely path for the case will see Shipp ultimately rule against New Jersey in the case. However, the state would then appeal to the Third Circuit, where Lesniak says he is "very confident" that the state can win.
In the meantime, Lesniak says he's not so sure that the injunction completely stops sports betting in the state. While it would prevent venues in New Jersey from offering bets on NFL, MLB, NBA and NHL games, as well as college sports, it's possible that casinos and racetracks could still offer wagering on golf, tennis, and other sports. Perhaps most lucratively of all, they might be able to let customers place bets on soccer matches around the world.
"I believe betting on soccer will be a big attraction for New Jersey," said Lesniak. "Can you imagine Portugal playing Spain, what a big attraction that would be?"
Lesniak and other supporters are hoping that sports betting could help revitalize the struggling Atlantic City casinos by allowing them to offer the same range of gambling options seen in Las Vegas.