New Jersey Legislature Unanimously Passes Sports Betting Bill, But When Will Governor Sign On?
Posted on: June 8, 2018, 08:30h.
Last updated on: June 8, 2018, 08:31h.
New Jersey lawmakers unanimously passed a bill to regulate sports betting in the state on Thursday, with both the Assembly and state Senate giving their approval to the legislation.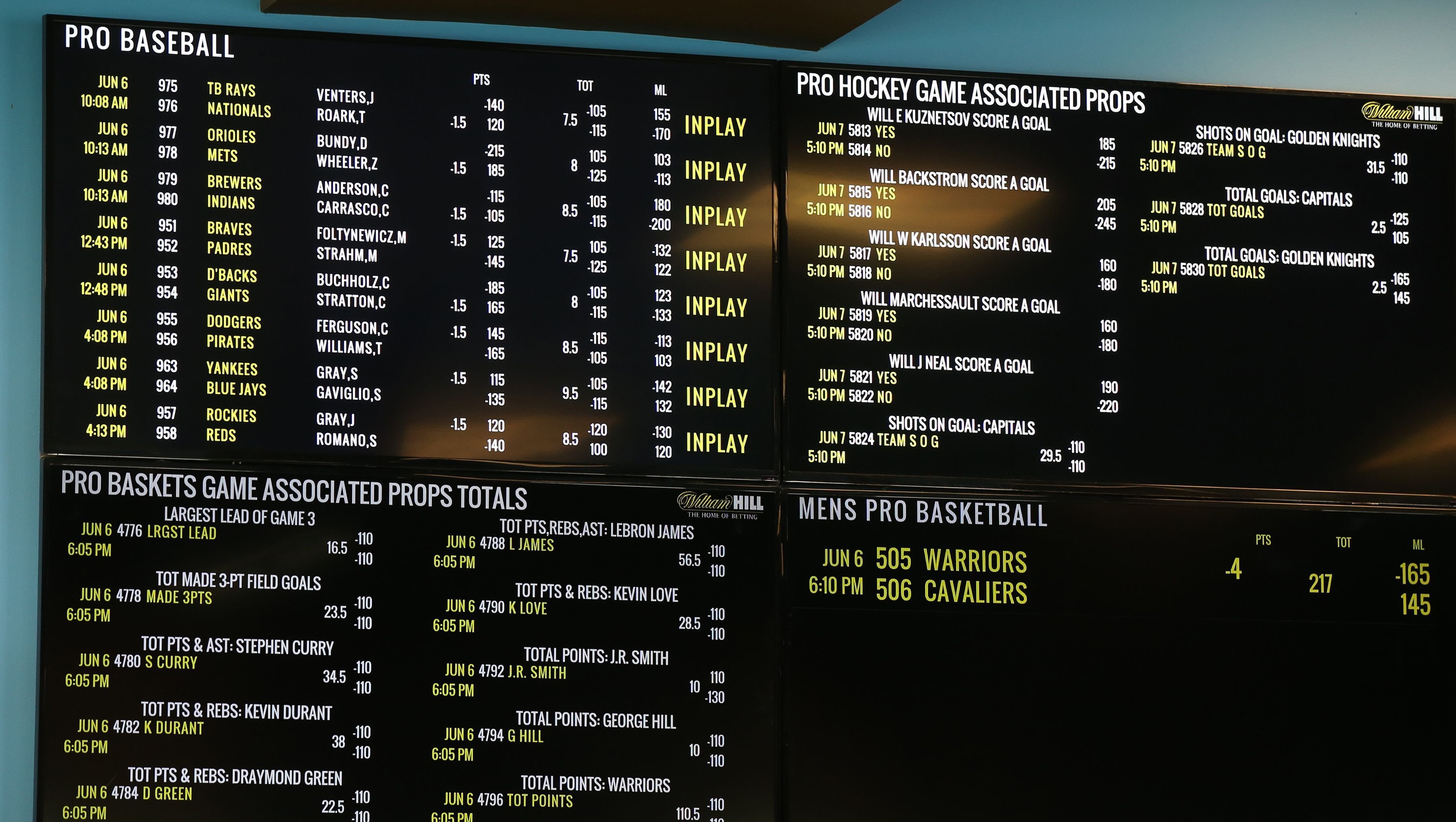 Now it's all up to Governor Phil Murphy, who must sign the bill before it can go into law.
Murphy has been publically supportive of sports betting, so there seems to be no doubt that the governor will sign the bill. Instead, the question is when he will do so. Some officials had hoped that it could happen as early as Friday, but Murphy has said that he still wants to review the measure before signing it into law.
According to an anonymous source cited by NJ Advance Media, Murphy has no plans to sign the measure before next week at the earliest.
Monmouth Park Won't Leave the Gate Early
That appears to have effectively halted Monmouth Park's plans to offer sports betting as early as 5 pm on Friday. The final bill passed by the state legislature had removed the provision that would have penalized individuals or businesses that starting offering sports betting before the legislation was signed into law.
Technically, tracks and casinos could offer sports betting under current New Jersey law, as the state repealed most restrictions in an attempt to get around the Professional and Amateur Sports Protection Act (PASPA) – an action that ultimately led to the Supreme Court decision that overturned PASPA.
But Monmouth Park operator Dennis Drazin said that he had no plans to start offering sports betting at his track without Governor Murphy's approval.
"The governor has told me that he needs to review the final version which he just got and he would like me to wait to offer sports betting until he has an opportunity to review it because he wants to make sure New Jersey gets this right," Drazin told the Asbury Park Press.
Racing Commission Warns Against Early Betting
Even if Drazin grows tired of waiting on the governor, however, warnings have also come in from the New Jersey Racing Commission for tracks not to jump the gun. The commission sent a letter to Monmouth Park, Freehold Raceway, and the New Meadowlands Racetrack, telling them that there could still be consequences should they act before the new legislation is signed into law.
"The conduct of sports wagering-related activities by persons or entities prior to the final passage of this legislation may bear upon their suitability for licensure under the anticipated law," wrote Frank Zanzuccki, executive director of the commission.
There has been concern that the governor could use his signing of the sports betting bill as leverage in a battle over the state budget. There have been no public comments as of yet from Murphy's office detailing when he might sign the legislation.
One other last minute change to the legislation spelled good news for Golden Nugget owner Tilman Fertitta. Originally, the law under consideration would have banned casinos that owned more than 10 percent of a sports team from offering sports betting at all. But an amended version of that rule only blocks those casinos from taking bets on the sport played by the team or teams they own. That means that Fertitta, who owns the Houston Rockets of the NBA, could still offer betting on everything but basketball at his Atlantic City resort.