New Jersey Governor 'Trying Like Heck' to Reopen Atlantic City Casinos
Posted on: June 2, 2020, 09:42h.
Last updated on: June 2, 2020, 12:05h.
New Jersey Governor Phil Murphy (D) says his administration is actively working to allow Atlantic City casinos to reopen. But the odds aren't likely that the nine gaming floors will welcome back guests before July.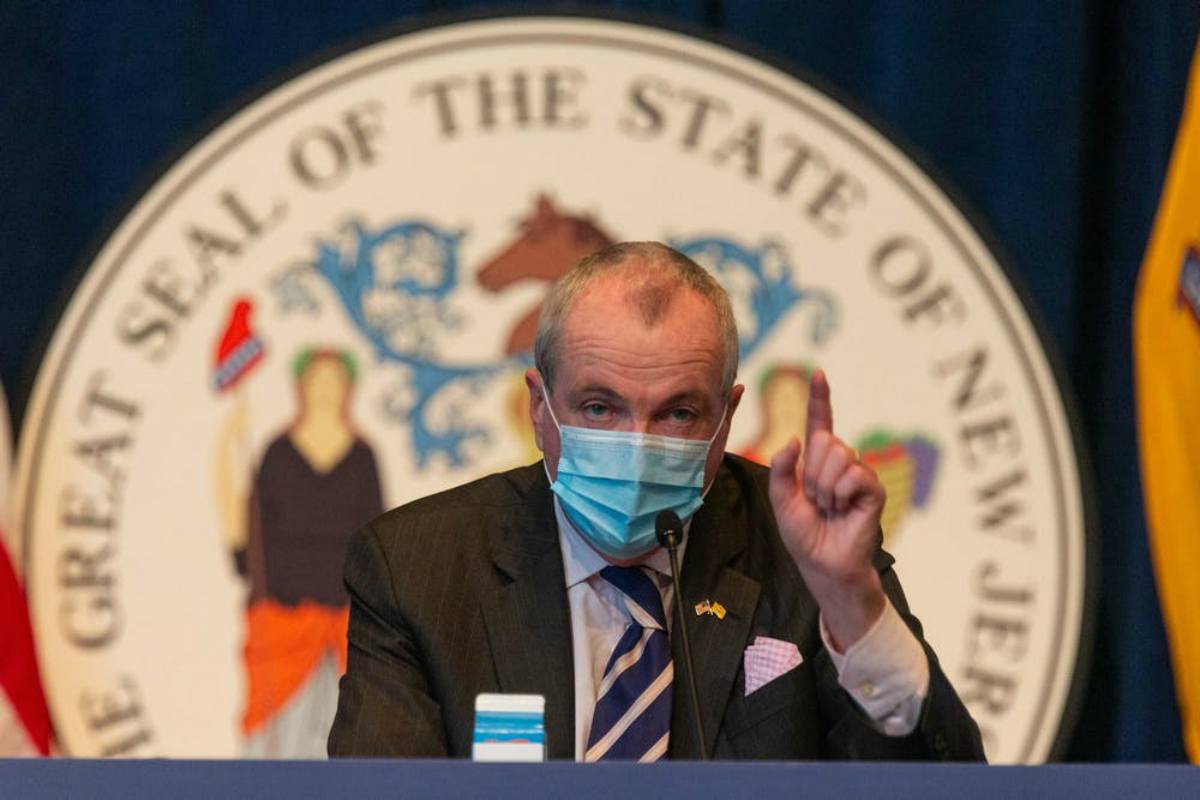 Atlantic City casinos have been closed since March 16 on Murphy's orders. Each property is bleeding millions of dollars a day in lost gaming revenue, total win declining nearly $183 million in April as a result of brick-and-mortar operations being shuttered.
Appearing on the AC Mike Show on WOND-AM 1400 last Sunday, Murphy addressed growing concerns that if the casinos aren't allowed to soon reopen, one or more could permanently close.
It's probably still too early to give you a very specific answer, but there's a lot of work going into that right now," the governor explained. "But we are trying like heck to get toward, I hope, before the Fourth of July, or at least by the Fourth of July."
It's not only in the interest of the casino operators to resume operations, but also the state. Trenton missed out on $18 million in direct gaming taxes in March and April compared with the same two months in 2019.
Developing Plan
The governor says his administration is working closely with the Atlantic City casinos to coordinate a safe reopening.
"The bad news is casinos sort of have the attributes that are hardest to deal with this virus. It's indoors, no ventilation," Murphy opined. "You're sedentary, in close proximity. Having said that, they're big footprints and we think there are successful steps that can be taken to address the challenges."
Tribal casinos in Connecticut – Mohegan Sun and Foxwoods – opened to the public yesterday with numerous health safety implementations. MGM Resorts, the largest operator of casinos on the Las Vegas Strip, which is opening June 4, released last month a safety plan to reopen its US properties, which includes the Borgata.
Atlantic City casinos are also collaborating with local integrated healthcare system AtlantiCare to develop best practices.
At Stake
The summer is Atlantic City's most critical period, as beachgoers flock to the shore. Murphy allowed beaches to reopen ahead of the Memorial Day weekend, but casinos have been required to remain dark.
July 4 is typically the busiest holiday of the summer in Atlantic City. And Independence Day falls on a Saturday this year.
The Fourth was on a Thursday in 2019, and Atlantic City casinos reported land-based gross gaming revenue (GGR) of more than $277.18 million during the month – a nearly two percent year-over-year increase.
Murphy announced yesterday that New Jersey was entering phase two of his reopening plan. But the governor says residents must continue to avoid large gatherings.
"Our economic restart must instill confidence among our residents and visitors that their safety, and that of their families, is our number one priority," Murphy declared. "I encourage all New Jerseyans to continue their vigilance in keeping themselves and their communities safe by social distancing, wearing face coverings, washing hands frequently, and limiting gatherings."
Atlantic City was not immune from the current social unrest across the country. Mayor Marty Small Sr. said 17 people were arrested during Sunday night protests, including 11 who weren't residents of the city. At least 20 businesses were damaged.
Similar Guides On This Topic