Atlantic City Might Never Recover From Coronavirus Destruction, Councilman Predicts 'Armageddon'
Posted on: May 4, 2020, 10:03h.
Last updated on: May 4, 2020, 11:22h.
"The house always wins" might not ring true for Atlantic City casinos.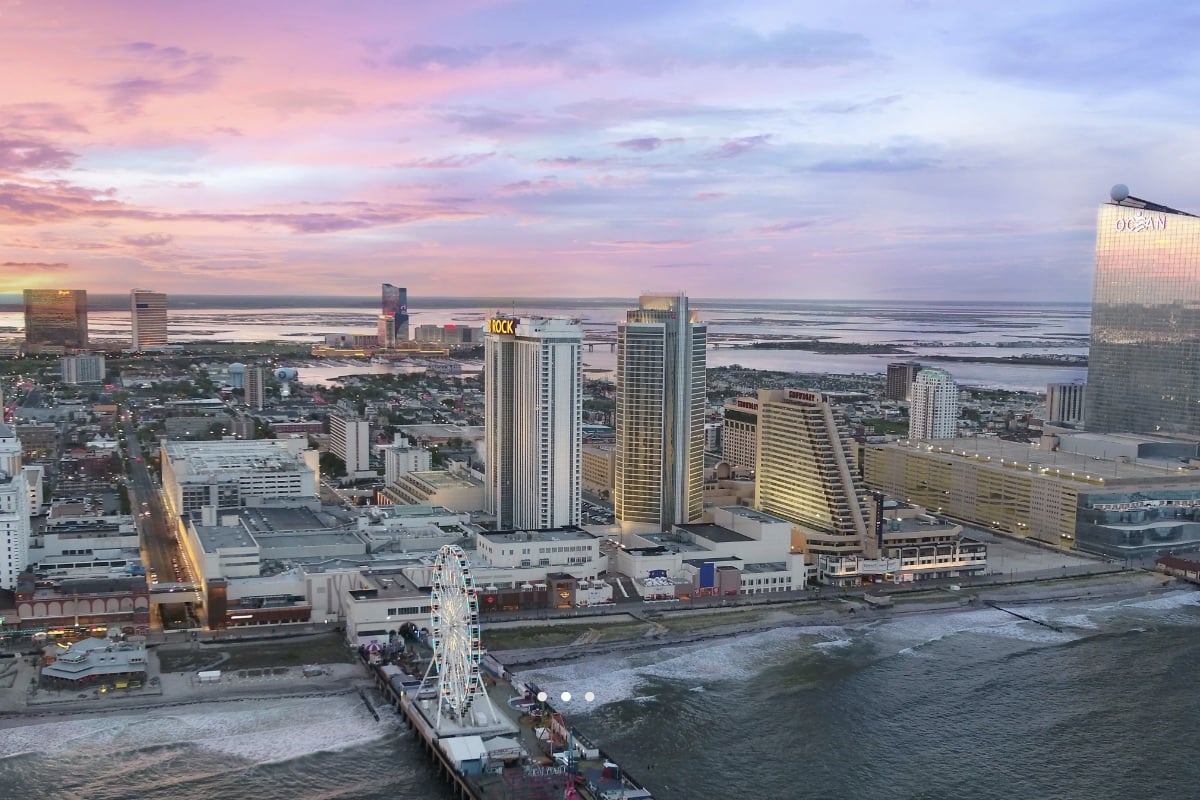 After all, the house has to be open to win, and with no definitive time line for the nine beachfront casinos to resume operations, there are growing concerns that the economic damage caused by COVID-19 might have permanent consequences.
Fitch Ratings analyst Marcy Block said recently that the coronavirus will result in a new Atlantic City. Last month, Fitch issued a negative credit outlook on approximately $220 million of Casino Reinvestment Development Authority (CRDA) luxury tax revenue bonds.
The CRDA is funded through flat nightly hotel room and parking fees, plus a 1.25 percent Investment Alternative Tax on gross gaming revenue (GGR). The CRDA additionally collects a "luxury tax" from casinos and non-casino entities that includes a nine percent hotel room tax, three percent tax on alcohol, and nine percent tax on entertainment.
Block explained the downgrade "reflects significantly increased uncertainty regarding the collection of luxury tax revenues commensurate with the material disruption in leisure, convention, and gaming markets, which may last for an extended period of time."
She added, "Fitch expects a substantial decline across all pledged revenues in fiscal 2020, as visitation to Atlantic City is expected to be weak relative to prior years. Once economic recovery takes hold, resiliency is expected to improve, but will likely fall short of historical levels."
AC on Life Support
Atlantic City's nine casinos had reported 21 straight months of GGR gains before the coronavirus hit. New Jersey Gov. Phil Murphy (D) ordered the casinos to close in mid-March.
Murphy's "Road Back Plan" includes six principle steps, No. 1 being a sustained reduction in new COVID-19 cases and hospitalizations, something that isn't being seen across the Garden State. It's only in principle No. 5 that the state will "execute a responsible economic restart."
With that date unknown, and whether casinos will be included, is a mystery. Officials in Atlantic City are becoming increasingly alarmed.
We have the potential of an Armageddon in Atlantic City," City Council President George Tibbitt told Politico.
Bob McDevitt, president of the casino workers' union Unite Here Local 54, added, "This is akin to having a steel mill town and the steel mill shuts down."
Layoffs Unavoidable
The nine Atlantic City casinos employed 26,450 people as of March 1. Nearly all of them are presently furloughed or laid off.
When the casinos are permitted to reopen, they will do so in a reduced capacity, with numerous safety measures in place to protect employee and guest health. That is expected to greatly reduce the number of workers needed.
"When properties do eventually open to the public, it will likely be gradual and scaled to match consumer demand," said Rummy Pandit, executive director of Stockton University's Lloyd D. Levenson Institute of Gaming, Hospitality & Tourism. "Consumer confidence and comfort with travel will likely take the longest to rebound, and it may be some time before visitor volume returns to pre-pandemic levels."
Pandit concluded, "We likely won't see a return to pre-pandemic levels in time for the 2020 summer season, but do anticipate looking at a more 'normal' season in 2021."