New Hampshire Rejects Casino Bill, "Live Free or Die" State Not Living Up to Motto
Posted on: May 7, 2017, 10:00h.
Last updated on: May 8, 2017, 09:56h.
New Hampshire residents shouldn't expect to be gambling in their home state anytime soon after the House of Representatives there voted against a casino bill that the Senate had approved.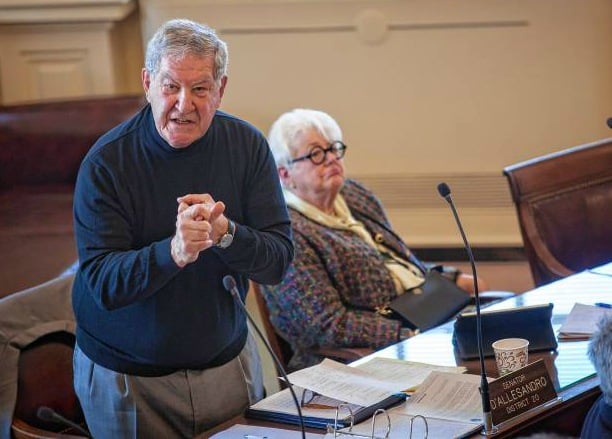 State Senator Lou D'Allesandro (D-District 20) has been fighting for gaming liberalization for years, but 2017 won't be his year, and nor will 2018. That's because the House's rejection of his casino bill also came with a memorandum that effectively bars the chamber from considering future gambling proposals for the remainder of the two-year legislative session.
Critics to the gaming suggestion voiced concerns over how casinos might harm society, and cannibalize existing businesses. D'Allesandro countered those claims by saying residents are already bombarded with casino ads from operators in Maine and Connecticut.
"While New Hampshire has done nothing, surrounding states now have gaming," the longtime lawmaker said in March. "They advertise on our TV stations and we send buses of New Hampshire residents to those other states to gamble."
It was D'Allesandro's 19th effort to end casino prohibition in the "Live Free or Die State." He projected that gaming could generate hundreds of millions of dollars in new tax revenue for Hartford, but it once again wasn't to be.
The "Live Free or Die" motto was coined by General John Stark, the state's most famous Revolutionary War soldier. The saying encapsulated the 13 American colonies' efforts to free themselves from Great Britain's political oversight.
However, in 2017, when it comes to gambling, the New Hampshire House doesn't seem to want its state's constituents to be free to gamble within its borders.
No Dice
Senate Bill 242 sought to legalize and regulate two land-based commercial casinos in New Hampshire.
Both would have offered slots and table games, with the larger license costing $80 million for up to 160 tables and 3,500 slots. The smaller venue would have been charged $40 million upon licensure for up to 80 tables and 1,500 gaming terminals. Gross slot machine revenue would have been taxed at a rate of 35 percent, with gross table gaming money taxed at 18 percent.    
D'Allesandro opined recently that the trepidations over a potential societal harm to residents stemming from the casinos are overblown.
"No state that has done this (legalized gambling) has crumbled," he declared. The New Hampshire Senate has been more easily swayed to liberalize gaming, but the House has repeatedly stood in its way.
In the meantime, New Hampshirites can continue playing the state lottery, as well as charitable gaming. The latter has been used creatively.
Commercial gambling remains outlawed, but the state is still home to numerous casinos and bingo halls. Instead of gambling for money, players receive merchandise or food credit, with a portion of each wager going to charity.
If at First You Don't Succeed
While D'Allesandro could begin work on a new gaming proposition, the House voted to refuse any such legislation for the remainder of the state's two-year legislative session. That means the earliest the lower chamber could once again vote on gambling would be in 2019.
The safe bet, of course, is that D'Allesandro will keep pushing the idea so long as he's a member of the New Hampshire General Court.
Will his 20th time introducing a gaming bill finally be the bet that pays off?
Similar Guides On This Topic