Nevada Regulators Throw Black Book at $1.2 Million Bellagio Craps Cheaters
Posted on: November 16, 2018, 11:06h.
Last updated on: November 16, 2018, 11:06h.
Two members of a Bellagio craps cheating ring will join the list of those barred from entering Nevada casinos as they take their place in the Gaming Control Board's (NGCB) legendary "black book."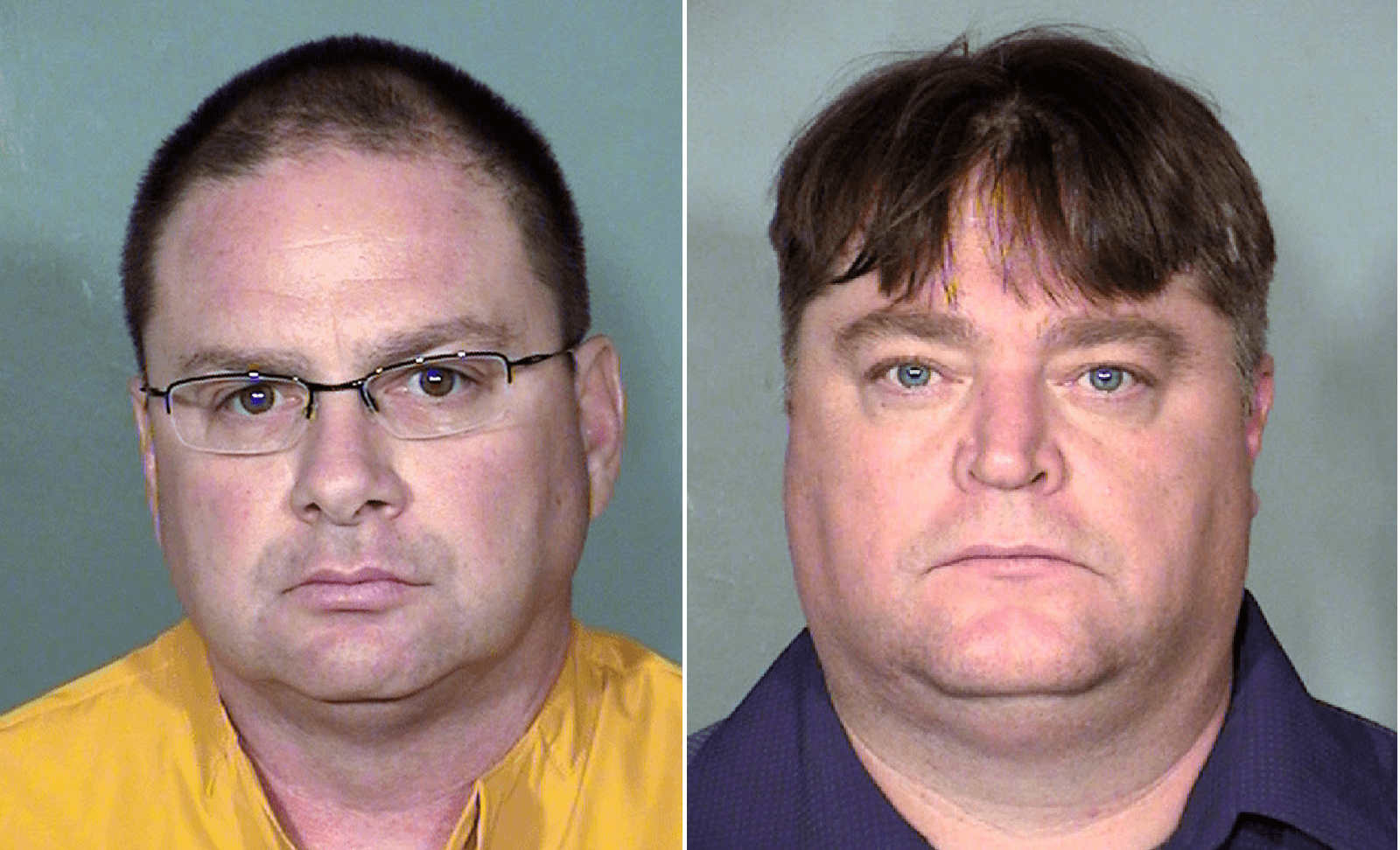 According to the Las Vegas Review-Journal, on Thursday Anthony Grant Granito and former Bellagio dealer James Russell Cooper became the 33rd and 34th entries on the list of persona non grata. They were part of a four-man team that cheated the Strip casino for an estimated $1.2 million.
The ringleader, Mark Branco — also a former dealer — remains incarcerated, but Granito, Cooper, and the fourth member of the team, Jeffrey Martin, have just received parole. Martin has agreed to attend a hearing with the Nevada Gaming Commission, but Granito and Cooper have not.
Thus their names will join those of a long line of mobsters, scam artists, robbers, and fraudsters who have fallen foul of casino regulators over the years. Once listed, those caught entering a restricted gaming establishment face a gross misdemeanor charge. The only way to be delisted is through death.
Bogus Bets
The four men were imprisoned in 2016 after each pleading guilty to one count each of theft and fraud in relation to the scheme, which ran from 2012 to 2014.
With the two dealers operating as inside men, Martin and Granito would often place valid bets on the craps tables to distract attention, while interspersing them with illegitimate ones.
This involved one of the men mumbling something incomprehensible as the dealer tossed the die. These interjections were designed to sound like hop bets — a wager that a specific number would come up next — and Martin and Granito were paid by the dealers as though they had correctly predicted the outcome.
Painstaking Investigation
It sounds simple, but it was surprisingly effective — until a suspicious dealer reported his colleagues to security.
Even so, the mix of valid and bogus bets made life difficult for the Bellagio's security personnel, who sifted through hours of video as they painstakingly tried to piece together losses and wins and decipher genuine bets from fraudulent ones.
On one day in July 2014, for example, Granito lost $64,000 on valid bets, but won almost $150,000 in illegal bets for a net win $85,000.
But they weren't as careful as they should have been. According to investigators one series of winning bets defied odds of 452 billion to one.
Similar Guides On This Topic
Latest Casino Stocks:
Retrieving stocks data...
Retrieving stocks data...
Retrieving stocks data...
Retrieving stocks data...
Retrieving stocks data...