Nevada Judge Allows Steve Wynn Defamation Lawsuit Against Former Salon Director to Proceed
Posted on: September 17, 2018, 11:30h.
Last updated on: September 17, 2018, 09:07h.
Steve Wynn is suing former Wynn Las Vegas salon director Jorgen Nielsen on grounds that he purposely made false statements to media outlets regarding the billionaire's alleged sexual misconduct.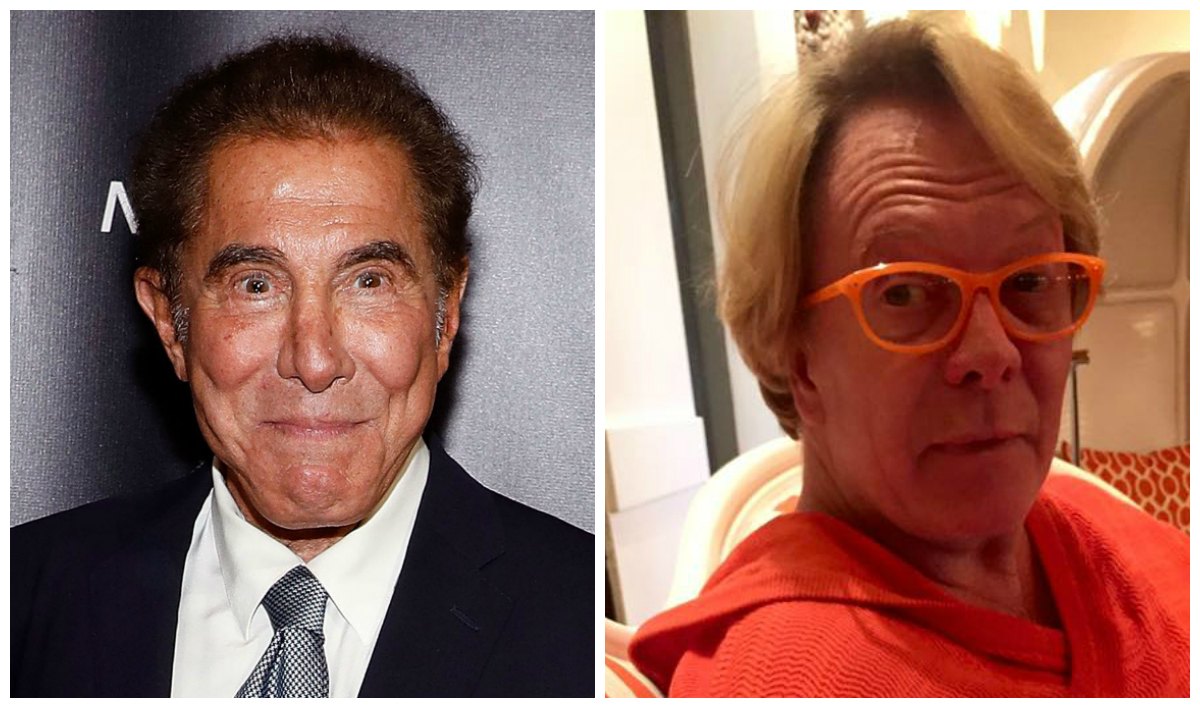 Attorneys for Nielsen requested the court dismiss the defamation lawsuit by citing anti-SLAPP (Strategic lawsuit against public participation) regulations, which seek to protect individuals from intimidating lawsuits from powerful or wealthy plaintiffs. But last week, Clark County District Court Judge Tierra Jones denied the request.
Following review of the papers and pleadings on file herein, court ordered, defendant's motion to dismiss is denied as the preponderance of the evidence standard is not met by the evidence submitted," Jones said in a statement.
Nielsen was a key source in the Wall Street Journal bombshell published on January 26 that revealed decades of alleged sexual misconduct carried out by Las Vegas tycoon. Though Wynn continues to deny he ever acted inappropriately, the billionaire resigned in February from the company he founded and later sold off his entire ownership stake.
Credibility Concerns
Lawyers for Wynn argue that Nielsen was a disgruntled employee who decided to retaliate against his former boss by smearing his name in the media. Along with telling the WSJ that "everyone was petrified" of the casino executive when he would arrive for spa services, Nielsen recounted a story about Wynn chasing a female manager around the salon that resulted in her locking herself in a bathroom.
Wynn attorneys says the account is preposterous, as Wynn has long suffered from a debilitating eye disease that severely restricts his vision.
"In falsely accusing Mr. Wynn of sexual misconduct in the #MeToo era, Defendant Nielsen acted with the unlawful purpose of smearing Mr. Wynn and creating workplace issues for Mr. Wynn at a time when he was embroiled in highly contentious and public litigation with his ex-wife, Elaine Wynn," the lawsuit declares.
Nielsen isn't the first Wynn accuser to raise eyebrows.
Halina Kuta told the Associated Press in February that Wynn had raped her in either 1973 or 1974, and she gave birth to several of his children. However, in a police affidavit, she couldn't recall the kids' names nor when they were born.
Another head scratcher came when Kuta told police she was the model for Pablo Picasso's "Le Reve," which Wynn owned for years. However, Kuta wasn't alive in 1932 when Picasso painted the famed piece.
Not Backing Down
Wynn has disappeared from his once public life, but in the court system, he's showing no signs of folding on his legal battle to save what's left of his reputation.
Wynn attorney Lin Wood tells the Las Vegas Review-Journal that the Nielsen defamation case will begin sometime in 2019 after the two sides have the appropriate amount of time to compile their respective arguments. The lengthy process, Nielsen's lawyers say, are exactly why anti-SLAPP laws are needed.
Cases labeled as a SLAPP lawsuit are those that are viewed as legal fights to silence people who might not be able to afford the cost of a lengthy trial. Nevada has regulations to thwart SLAPP cases, but Jones felt there was reasonable evidence to allow Wynn's suit to proceed.
Similar Guides On This Topic
Most Read

Latest Casino Stocks:
Retrieving stocks data...
Retrieving stocks data...
Retrieving stocks data...
Retrieving stocks data...
Retrieving stocks data...