Nevada Congressional Delegation Defends Casino Resort Fees
Posted on: February 13, 2023, 08:43h.
Last updated on: February 13, 2023, 03:56h.
Nevada's congressional delegation has come out in defense of their state's casinos that implement resort fees after President Joe Biden addressed so-called "junk fees" in his State of the Union address last week.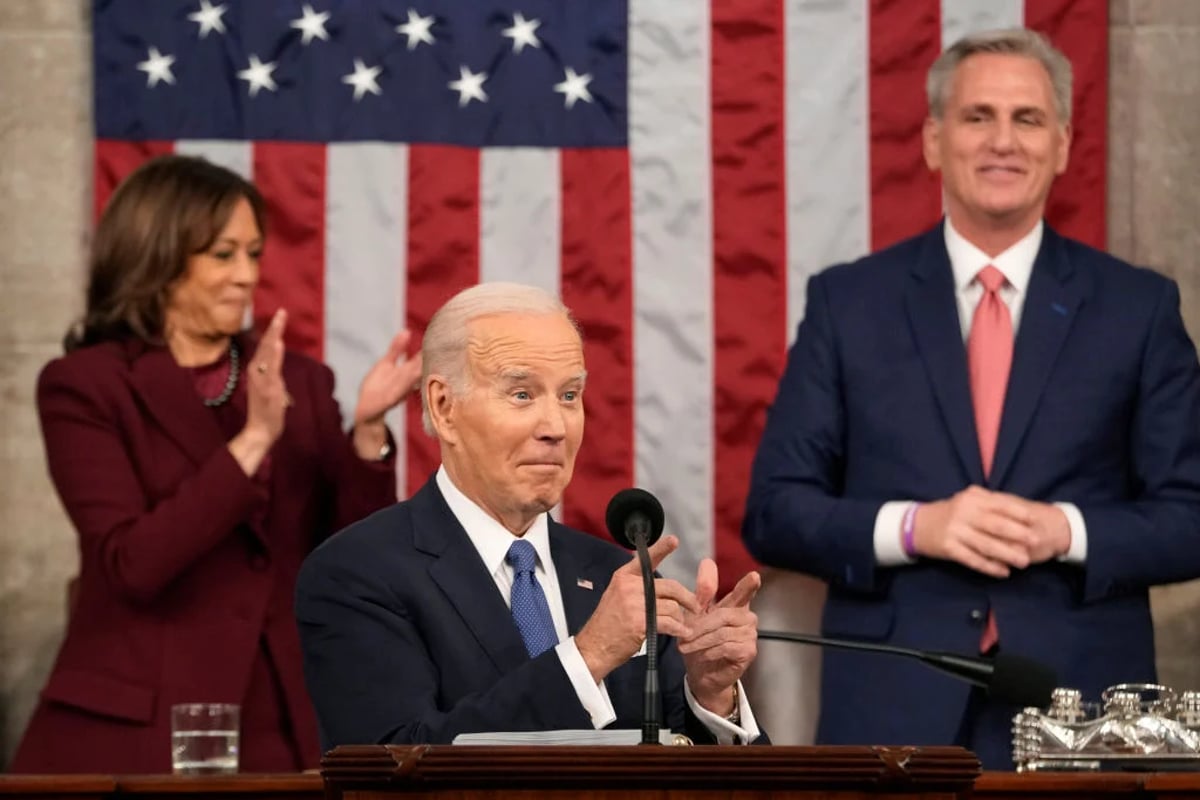 Biden has made it a point of his administration for the federal government to crack down on tacked-on charges that come in addition to an advertised rate.
Resort fees are common in Las Vegas and throughout Nevada. The daily costs range as high as $45 a night, plus tax, and are to cover such amenities as in-room Wi-Fi, free local calling, fitness center access, and boarding pass printing.
Resort fees have become the scorn of many Las Vegas travelers who learn that their stay is considerably more expensive than the casino's website initially advertised.
I know how unfair it feels when a company overcharges you and gets away with it — not anymore," Biden said during his address to the nation. "We're going to ban surprise resort fees that hotels charge on your bill. Those fees can cost you up to $90 a night at hotels that aren't even resorts."
Critics of resort and other add-on fees say federal protections are needed to safeguard consumers from unknowingly overspending on their hotel stays and entertainment.
Many online concert ticket brokers tack on costly processing fees and charges at the end of the purchasing process. It's a scheme Biden says airlines also use to deceive customers into paying more.
Nevada Defense
Nevada's congressional delegation quickly responded to Biden's pledge to rid the nation of junk fees. The state's Senate and House members say that while they largely support the president's plan to require more transparent pricing, they claim most Nevada casinos and resorts are not the problem.
I'm sure the president knows Las Vegas resorts really are resorts," commented Nevada US Rep. Dina Titus (D). "I commend and share President Biden's view that customers need to be protected from exorbitant 'junk fees,' and I applaud efforts by the Federal Trade Commission and hotel operators to ensure transparency in pricing."
Nevada's elected leaders say Nevada's casinos have become more upfront with their pricing in recent years. MGM Resorts and Caesars Entertainment, which operate most of the Strip's casinos, both include the total resort fee cost before a customer inputs their information and payment.
"I'll make sure this administration's proposals stay focused on eliminating surprise fees," added Nevada's Democratic US Sen. Catherine Cortez Masto. "Not punishing our world-class hotels and casinos for charges they already disclose up front."
$3B Annual Fee
New York University's Preston Robert Tisch Center for Hospitality estimates that casinos and hotels in the US charged and received more than $3 billion in resort fees last year. The controversial practice allows lodging establishments to lure in customers with low room rates only to later learn during the booking process — or even upon check-in — that those advertised rates weren't transparent.
At the Cosmopolitan Las Vegas, for instance, a two-night stay for this weekend is advertised on the casino resort's website for $385 a night. But after clicking the "Book" button, the website refreshes to show the total cost of the room coming to $975.08 for the Friday to Sunday stay — or $487.54 a night.
The total cost includes a $45 nightly resort fee, which with tax, comes to $102.04 for the weekend getaway.