Las Vegas Sheriff Joe Lombardo Defeats Steve Sisolak in Nevada Governor's Race
Posted on: November 11, 2022, 09:16h.
Last updated on: November 14, 2022, 11:47h.
Nevada Gov. Steve Sisolak (D) on Friday evening conceded defeat in his attempt for a second four-year term. He announced that he congratulated Clark County Sheriff Joe Lombardo, his Republican opponent, on winning the hard-fought election.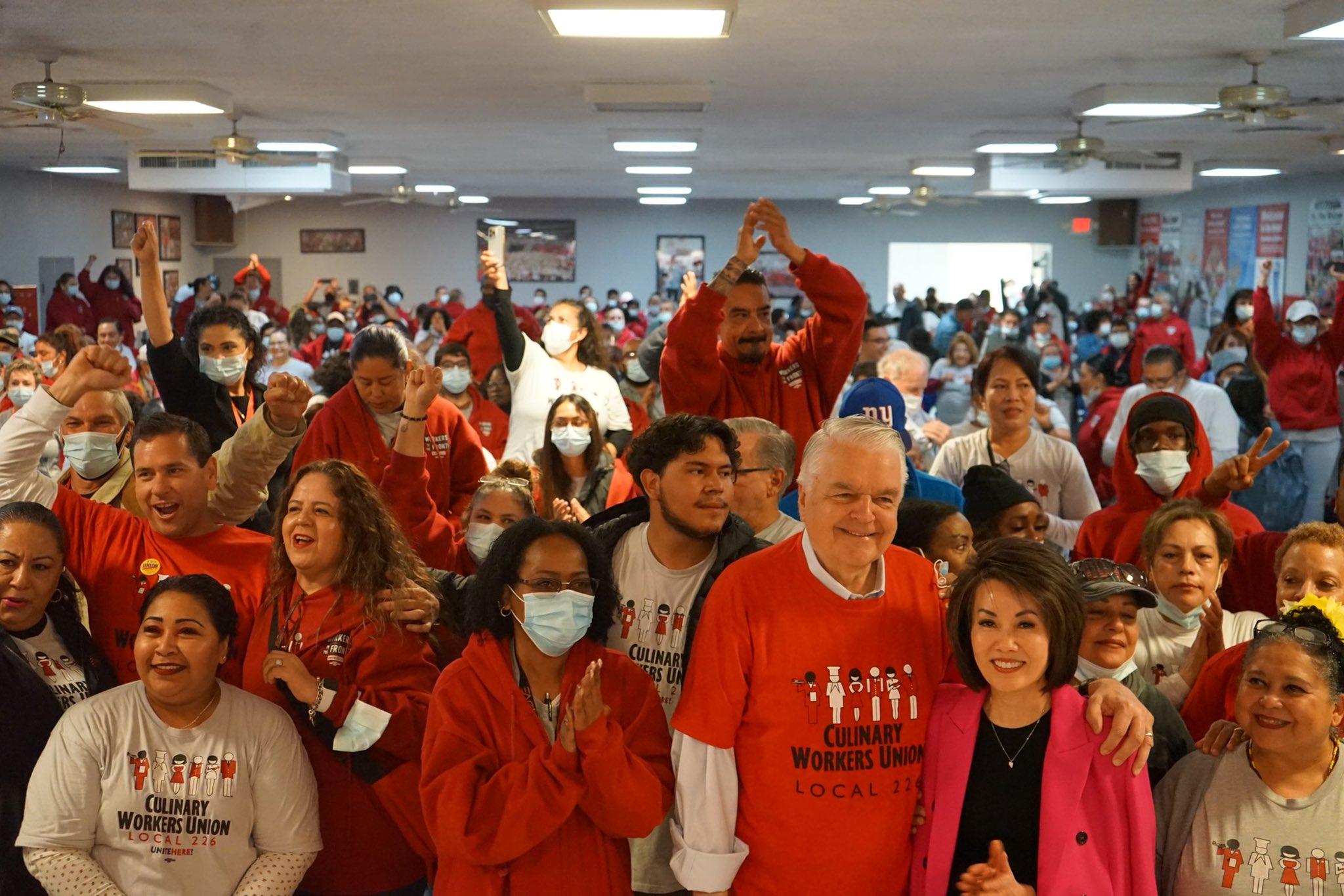 The Associated Press officially called the race at 5:58 p.m. PT. But nearly a half-hour earlier, Sisolak posted a conciliatory statement on his campaign's Twitter page.
While votes are still coming in – and we need every ballot tallied and every voice heard – it appears we will fall a percentage point or so short of winning," Sisolak said. "Obviously that is not the outcome I want, but I believe in our election system, in democracy, and honoring the will of Nevada voters."
The New York Times reported Friday evening, with 93% of the vote counted, that Lombardo led 49.2% to 47% and held a more than 21,000 vote lead over Sisolak out of more than 945,000 ballots reported.
COVID Response a Campaign Issue
Sisolak became the first Democratic gubernatorial incumbent to lose reelection in any state since 2014.
Republicans targeted the race after many felt Nevada's economy struggled during the early stages of the COVID-19 pandemic. Sisolak, like many governors nationwide, issued wide-ranging business closures in March 2020. In Nevada, the state's casinos, which the American Gaming Association said have a nearly $56 billion annual economic impact in the state, were included in the shutdown.
The casinos stayed closed for nearly three months, some longer. On June 1, 2021, almost a year after the first ones reopened, Nevada casinos returned to 100% capacity,
Lombardo, in his campaign, pointed to the shutdowns as job killers and noted that 95,000 small businesses in the state closed under Sisolak's watch. Lombardo also said that several reports found Nevada's response to the pandemic ranked among the worst in the country.
Despite that, it remained a close contest through the campaign, with Sisolak getting support from the Culinary Union. The labor organization that represents casino workers backed Sisolak and other Democrats statewide. Union members knocked on one million doors in canvassing efforts to get out the vote. Former President Barack Obama also came out just before the election to rally support.
Who is Joe Lombardo
Lombardo is a career law enforcement officer. After serving 26 years on the Las Vegas Metropolitan Police Department (LVMPD), he was first elected as Clark County Sheriff, which oversees the LVMPD, in 2014.
Part of his campaign platform called for diversifying Nevada's economy. Lombardo said it's "increasingly clear" the state needs more industries than gaming and tourism.
An hour after Sisolak issued his concession statement, Lombardo posted his own. He said he was honored to have the chance to "protect and serve" Nevada for the next four years.
"Our victory is a victory for all Nevadans who want our state to get back on track," Lombardo said. "It's a victory for small business owners, for parents, for students, and for law enforcement. It's a victory for all Nevadans who believe that our best and brightest days are ahead of us."