Nevada GOP Caucus Moves Donald Trump Closer to Republican Nomination
Posted on: February 24, 2016, 09:45h.
Last updated on: February 24, 2016, 10:02h.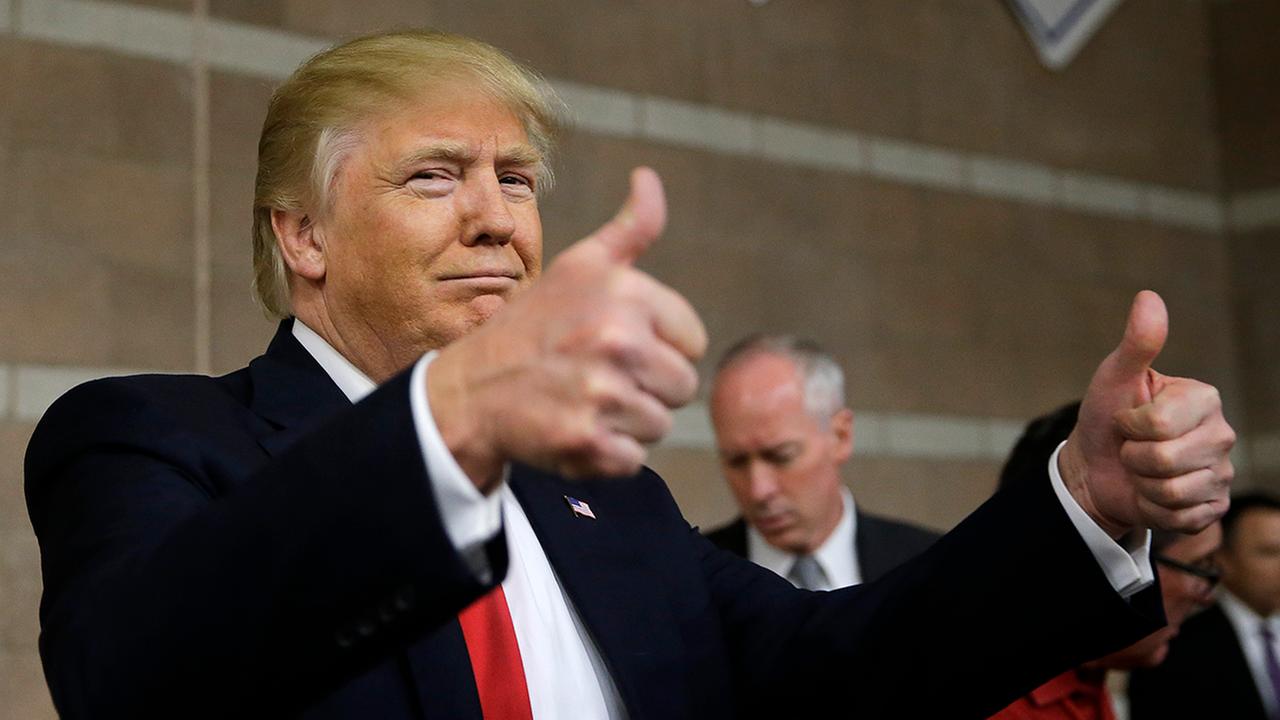 Tuesday's Nevada GOP caucus was billionaire businessman Donald Trump's third consecutive state victory in the Republican 2016 presidential nomination process, but without question, it was his most monumental triumph to date.
For months, political observers, media naysayers, and conservative leaders have suggested that Trump isn't a viable candidate for the general election. His uncensored opinions on everything from the Pope to his opponents' birthplaces have repeatedly led to cries that this was his last stand as a candidate.
And every single time, they've been wrong.
After winning in New Hampshire with 35.3 percent of the vote and South Carolina with 32.5 percent, pundits put Trump's Republican ceiling somewhere near, but not over, 40 percent.
Those observers need to re-measure for new drapes, because last night Trump raised the roof and received 45.9 percent of the Silver State caucus vote.
"If you listen to the pundits, we weren't expected to win too much, and now we're winning, winning, winning the country. And soon the country's going to start winning, winning, winning," Trump said during his Nevada victory speech.
As we've come to expect with the Donald, his remarks were not always politically correct and pretty clearly unscripted.
"We won with young, we won with old, we won the highly educated, we won with poorly educated. I love the poorly educated," he said, in the very Trump speech style that has left analysts talking to themselves.
Win for Wynn
Trump wasn't the only casino billionaire in the room at the Treasure Island where his victory speech tool place last night. In addition to the resort's owner, Phil Ruffin, mogul Steve Wynn was also in attendance and even made media appearances throughout the night.
Though Wynn wasn't outwardly supporting Trump during an interview with Fox News, he did confirm he's in regular contact with his colleague and is advising his campaign in a friendly capacity.
"At first, I don't think everybody took it so seriously, and now we have a situation where Trump looks most likely the nominee for the Republican Party," the Wynn Resorts chairman said.
Asked whether Trump can beat the likely Democratic candidate Hillary Clinton, Wynn spoke like a true gaming operator.
"Making predictions is a risky business. In the bookmaking operations in Nevada they talk about favorites. He's a favorite," Wynn noted.
The casino owner then mirrored the views of many by saying that the caucus process of selecting nominees is archaic, and noting that Nevada needs to move back to a more traditional primary voting method. The Silver State began the caucus selection process in 2008.
And Then There Were Three
The once robust field of GOP candidates has been whittled down to five, but only three of those are considered serious contenders at this juncture. With Trump's commanding lead nationally and in the majority of the upcoming Super Tuesday states, all eyes are on second.
Senators Marco Rubio (Florida) and Ted Cruz (Texas) are dueling it out to challenge Trump and obtain what's thought to be the more traditional Republican voter. Cable news commentators have argued that should one drop out, the other could present a more viable option to Trump.
That might also hold true should party trailers Dr. Ben Carson or Ohio Governor John Kasich finally throw in the towel.
As was the case in South Carolina, Rubio narrowly edged Cruz in Nevada for second, with 23.9 percent of the vote to the Texan's 21.4 percent. That translates into one additional delegate for the Floridian.
Trump now holds 81 delegates, Cruz and Rubio are tied with 17, Kasich owns six and Carson retains four.
The remaining candidates now head to Houston for a debate on Thursday evening, ahead of Super Tuesday.