Nevada Gaming Regulators Give Caesars Go-Ahead on Post-Bankruptcy Plan
Posted on: August 10, 2017, 05:00h.
Last updated on: August 10, 2017, 05:13h.
The Nevada Gaming Control Board (GCB) on Wednesday approved Caesars Entertainment's corporate restructuring plans to emerge from Chapter 11 bankruptcy. While explaining the company's future, Caesars CEO Mark Frissora promised to deliver new jobs and economic prosperity to the Silver State as part of the deal.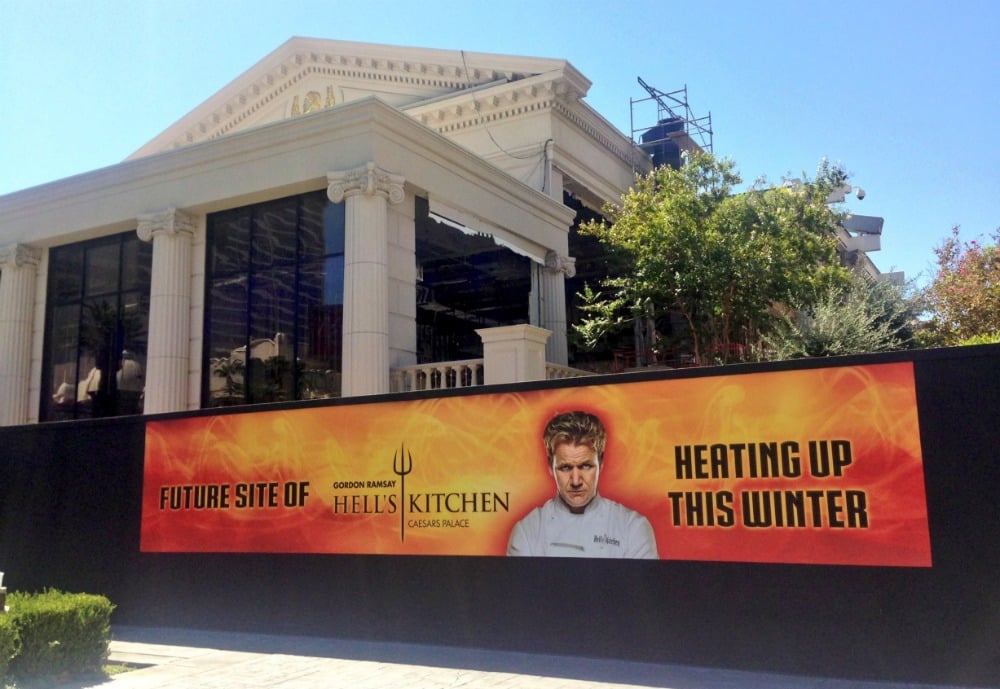 The Caesars boss revealed that the corporation plans to expand not only in Las Vegas, but also across the state.
"Over the next two years, you're going to see a lot of development projects that are going to create a lot of new jobs," Frissora told the GCB, as reported by the Las Vegas Review-Journal. Frissora said that in addition to Las Vegas, the company is looking to grow in Lake Tahoe and Laughlin, Nevada.
Caesars remains in bankruptcy protection, but plans to emerge sometime this fall. Before it does, the company needed approval from state gaming regulators that its reorganization will allow its portfolio of gaming properties to remain in compliance with licensing requirements.
A New Chapter
The corporation outlined its plans in an exhaustive 839-page "statement." Caesars will separate all of its real estate assets into a trust controlled by creditors who are out billions. Meanwhile, Caesars will retain ownership of its gaming operations, but lease floor space from the newly formed real estate investment trust (REIT).
With the GCB's unanimous support, the Nevada Gaming Commission is expected to sign off on final approval during their next meeting. State regulators in New Jersey, Pennsylvania, Illinois, Maryland, Mississippi, and Iowa have already endorsed the restructuring.
Caesars Entertainment Operating Company (CEOC), the largest of all Caesars subsidiaries, filed for bankruptcy in January 2015. The parent company, Caesars Entertainment, then split profitable assets from those performing poorly.
Nevada properties that were included in the Chapter 11 bankruptcy were Caesars Palace in Las Vegas, Harveys and Harrah's in Lake Tahoe, and Harrah's Reno.
Creditors largely opposed Caesars' move to only include financially struggling resorts under the bankruptcy filing. But the decision to emerge from insolvency and put all of its US property assets into the REIT has thrown a bone to hedge funds and financial institutions looking to recoup their losses.
Coming Soon: Return on Investments
Properties that fell under the CEOC bankruptcy had few available resources to make upgrades to their resorts. With bankruptcy nearing completion, that will soon change.
Although the company provided few details, Frissora, appearing with MGM CEO Jim Murren and New Jersey Governor Chris Christie, told reporters in June that both companies are readying themselves to make new investments in Atlantic City.
"There's not only stability but improvement that we've seen in our numbers in Atlantic City," Frissora said at the time. "It's helped us improve our operating results over the last couple of years, so we feel really good … and we continue to look at reinvestment."
In Las Vegas, Frissora informed the GCB that Caesars plans to build on 40 acres east of Bally's and Paris, and is also developing projects on seven acres in front of its flagship Caesars Palace resort.
Similar Guides On This Topic
Latest Casino Stocks:
Retrieving stocks data...
Retrieving stocks data...
Retrieving stocks data...
Retrieving stocks data...
Retrieving stocks data...