Nevada Gaming Regulators Deliberate Whether Trespassers Can Collect Casino Winnings
Posted on: October 30, 2023, 02:05h.
Last updated on: October 30, 2023, 06:11h.
Nevada gaming regulators are considering whether a change to state gaming policy is needed when paying certain gamblers their winnings.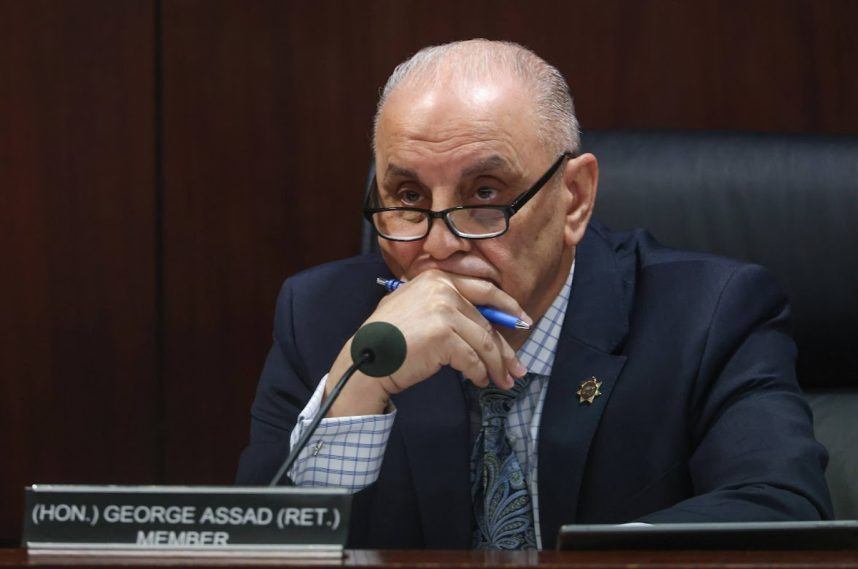 The Nevada Gaming Control Board (NGCB) ruled during its October 4 meeting that the Casablanca Resort and Casino in Mesquite must pay a gambler who trespassed the gaming venue the $1,660 jackpot he won on April 28. Casablanca management sought to retain the $1,660 prize that Mesquite resident Rhon Wilson won playing a Dragon Link slot.
Wilson was barred from the casino in March 2011 for stealing a $1 beer. He's been physically removed from the property at least six additional times, according to the casino.
When Wilson hit his Dragon Links prize, he had $358.18 in credits on the machine. Since the $1,660 jackpot eclipsed the $1,200 threshold that requires a slot attendant to pay out the prize and issue the winner a W-2G Internal Revenue Service (IRS) form, Wilson's exclusion from the casino was detected.
Casablanca is owned and operated by Mesquite Gaming. The company additionally owns and manages the Virgin River Hotel Casino in Mesquite.
State Considerations
In what was a rare issuance of differing opinions, the NGCB ruled 2-1 earlier this month that Casablanca must pay Wilson his jackpot and his outstanding credits. NGCB Chair Kirk Hendrick and Dr. Brittnie Watkins ruled in the majority, while former Las Vegas Municipal Court Judge George Assad opposed the decision.
Hendrick said the state has a long history of requiring licensees to pay out winnings to trespassers. Assad said just because the NGCB has in the past issued such a ruling on player appeals, it doesn't mean it should continue.
It's a bad policy," Assad said during the NGCB review. "Just because the policy has been on the books for a number of years doesn't mean it's good policy."
The NGCB ruling on the issue was final and without the need for approval from the Nevada Gaming Commission, which oversees the Gaming Control Board.
The NGCB, on October 18, subsequently held a regulatory workshop. The issue of trespassing persons being allowed to collect their winnings was discussed extensively.
The issue isn't as rare as one might think. Clark County Assistant District Attorney Christopher Lalli told the Las Vegas Review-Journal that there were 87 trespassing cases involving casinos in July alone.
Assad Encourages Change
Though no action was taken during the October 18 regulatory workshop, Assad has publicly called on Hendrick and Watkins to join him in issuing a new policy that prohibits trespassed individuals from winning at casinos where they're prohibited.
Dick Tomasso, vice president of security and government affairs for Mesquite Gaming, told the NGCB that it's cost prohibitive to cross-check a casino's banned list with people trying to enter.
Since Wilson isn't on the NGCB's Excluded Person List, often called the "Black Book," security wouldn't have received a red flag when they scanned his license. However, it's likelier that a security guard simply inspected Wilson's identification to confirm he's at least 21 years old upon entry.