Nevada Gaming Regulator Michonne Ascuaga Resigns Over Alleged Sparks Nugget Improprieties 
Posted on: February 15, 2016, 02:37h.
Last updated on: February 15, 2016, 02:37h.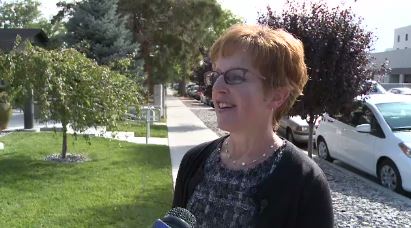 Michonne Ascuaga has resigned from her post on the Nevada Gaming Commission, following the revelation of alleged financial improprieties at the Sparks Nugget, the casino in northern Nevada that she managed for 16 years.
The Nugget is being investigated by the U.S. Department of Treasury's Financial Crimes Enforcement Network (FinCEN) over allegations that it failed to comply with financial regulations during Ascuaga's tenure, and neglected to establish an effective anti-money laundering program.
The investigation came to light in a court filing last week, as part of a longstanding contractual lawsuit brought by the Ascuaga family against the casino's new owners, Wolfhound Holdings, the private investment group that purchased the property in 2013.
Sandoval Unaware of Investigation 
A spokeswoman for Nevada Governor Brian Sandoval said that Sandoval was unaware of the investigation when he appointed Ascuaga to the Gaming Commission panel last April.
"Michonne Ascuaga has served the Nevada Gaming Commission well," wrote Brian Sandoval in accepting the resignation. "I admire her and wish to recognize her family's long history as leaders in the gaming industry. 
"I appreciate that she has put the credibility and reputation of the Gaming Commission first," he added. "Michonne is a consummate professional and will continue to be a leader in our community."
Ascuaga has claimed in an official statement that she "did not purposely hold back information from the governor."
"The Sparks Nugget was informed in November 2013 by the Department of Treasury that the Department was investigating whether it was appropriate to impose civil penalties for possible violations of anti-money laundering regulations," she added. "The matter arose from an audit-type examination conducted by the IRS at the casino in 2010. This was all disclosed immediately to the buyer."
Ascuaga Lawsuit
It is alleged that the Nugget is being investigated for laxity in its record-keeping and reporting requirements. By law, all businesses must file a Currency Transaction Report on all transactions over $10,000, and report any suspicious activity to FinCEN, as a means of guarding against money-laundering.
Ascuaga is the daughter of John L. Ascuaga, the son of a Basque shepherd who owned the Nugget for over 50 years before its sale to Wolfhound. The Ascuaga family believes it is still owed $500,000 under the purchase and sale agreement of the Nugget.
Ascuaga said she was resigning "out of deep respect for the Nevada Gaming Commission and to not allow myself to become an unnecessary distraction from the important regulatory oversight work it does."