Nevada Gaming Control Board Ponders Wagering Accounts
Posted on: August 14, 2016, 09:51h.
Last updated on: August 13, 2016, 09:57h.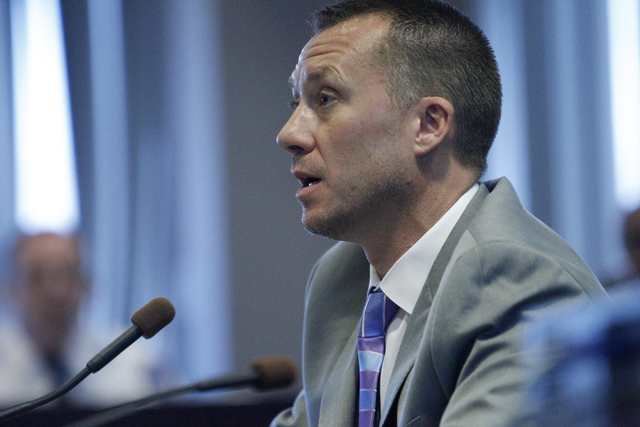 The Nevada Gaming Control Board (GCB) is calling on the state's land-based casinos to adapt e-commerce measures to make gaming more user-friendly.
On August 11, the GCB held a public workshop in Carson City to receive input on possibly changing how slots and table games accept bets in the country's gambling capital.
At issue is the GCB's own regulations and whether amendments should be implemented to allow casino patrons to gamble using prepaid accounts.
In accordance with Nevada Senate Bill 9 passed in 2015 that pressured the GCB to adapt such regulations, the board is considering allowing casinos to implement systems at their tables and machines that provide customers with the option to gamble with funds linked to loyalty cards.
Regulation 5 and Regulation 5A are the two guidelines in question. The former previously barred players from gambling on prepaid accounts, while the later authorized credited accounts for the state's interactive gaming networks.
The proposed Regulation 5 includes "wagering account" information and regulatory principles overseeing how the cards would operate. The GCB dictates that a customer wishing to fund a loyalty card account would need to first personally register in the casino with photo identification.
"It would give patrons what they expect with the ability to fund gaming from sources they are increasingly more comfortable with," GCB Chairman AG Burnett told the Las Vegas Review-Journal.
Practice Made Perfect
Opponents to electronically linked gambling accounts believe the practice will lead to higher incidences of problem gambling. But the wagering system being considered is far different from simply permitting players to gamble with their debit and credit cards.
In fact, account wagering is already being practiced in Nevada.
In addition to interactive online and mobile gaming accounts, Nevada sportsbooks presently allow bettors to create prepaid gambling cards.
The state legislature believes the amendments will appeal to the technological millennial demographic and bring the Silver State's casinos into modern times.
"The continued growth and success of the gaming industry in the State of Nevada depends on the fostering of a business and regulatory environment that promotes continued advances in the use of technology in gaming, which improves the entertainment experience, encourages innovation and supports expansion of the domestic technology sector," Senate Bill 9 states.
Though it seems likely the GCB will soon adapt the prepaid gambling amendments, Burnett said additional time is needed before officially executing the change.
Vital Endorsement
The Nevada Council on Problem Gambling lent its support of prepaid gaming accounts, though with a few conditions.
Executive Director Carol O'Hare said appropriate signage purporting the dangers of problem gaming should be prominently displayed in areas where gamblers would refund their electronic accounts. Casinos have long been forced to do just that near cages and ATMs, but O'Hare wants the GCB to take additional measures.
"It would seem that in 2016 as you adopt regulations, procedures and rules for wagering accounts . . . some reasonable effort can be made to align the new responsible gaming options to be consistent with the existing stands."
O'Hare said she looks forward to working with the GCB on the updated regulations and drafting language to mandate such problem gambling stipulations.