Once Ruler of the Online Payment World, Neteller Returns to US
Posted on: March 6, 2014, 05:30h.
Last updated on: March 5, 2014, 07:20h.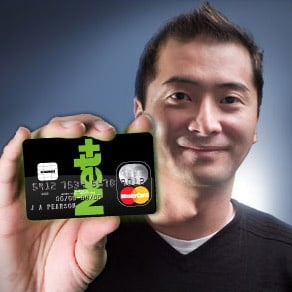 Online payments processor Neteller is set to make a dramatic return to the US, according to reports. Optimal Payments – the company behind the eWallet – has announced it has sealed a deal with a "federally-insured US financial institution sponsor" that will make Neteller and Net+ Cards available to online gamblers in America for the first time since it beat an ignominious retreat in the wake of the Unlawful Internet Gambling Enforcement Act (UIGEA).
Pre-UIGEA, Neteller Was King
Once upon a time, Neteller was synonymous with online gambling – in 2005, the company was processing 80 percent of online gambling transactions globally, which accounted for 95 percent of its revenue stream.  But following the implementation of UIGEA, the company was forced to pull out of the US market completely after the bill made the processing of online gambling transactions illegal.
It was a controversial move: Neteller's customers' funds were frozen for almost 12 months. However, as online gambling regulation slowly rolls out across America, Optimal Payments clearly feels the time is ripe for a return. It is not known whether the company has yet entered into talks with specific online casinos and poker rooms; however, Neteller (under the name NBX Merchant Services) has received an iGaming license as a Vendor Registrant in New Jersey, and is expected to start processing online gambling transactions soon.
The news will be welcomed by online gamblers in the newly regulated states, such as New Jersey, where transactions don't always run smoothly and credit card rejection ranges from 35 percent for Visa, 50 percent for MasterCard, and a blanket 100 percent for American Express.
The only e-Wallet currently in operation is Skrill – formerly Moneybookers – which processes payments for BorgataPoker.com and NJ.PartyPoker.com.
Neteller was the first choice for online gamblers – particularly poker players – pre-UIGEA, thanks to almost instantaneous transactions, allowing players to easily move money between accounts, as well as the site's low fees. It works just like PayPal – acting as the middleman between merchant and customer – and linked to the customer's bank account or credit card. This also adds an extra layer of security – were an online casino's database to be hacked (such as what recently happened to land-based Las Vegas Sands Corporation's sites), the hacker would only be able to access the customer's eWallet account number, rather than their credit card details per se.
In Neteller We Trust
Neteller is a Financial Conduct Authority (FCA)-authorized company that holds more than 100 percent of their customers' balances in trust accounts. That means, should everyone decide to withdraw their funds at the same time, the company can cover it. The Net+ Card is a low-cost pre-paid credit card linked to your Neteller account that can be used online as well as in many brick-and-mortar stores, and carries no monthly fees.
Neteller and PayPal were both formed at the same time – back in 1999 – but while PayPal went public in 2002 and was later bought by eBay, (deciding to shy away from the then-grey legal area of online gambling in America), Neteller embraced it. Despite online gambling's new legal status in some states, PayPal still refuses to process such transactions, and it will be interesting to see if they change their tune as more states continue to opt for regulation.
Meanwhile, for Neteller – a company that exists because of online gambling – it looks like the American Internet gambling tableau is theirs to rule once again.