NBA Title Odds Stagnant Despite Kyrie Irving's Trade Request, Derrick Rose's Signing
Posted on: July 25, 2017, 04:00h.
Last updated on: July 25, 2017, 01:17h.
The NBA title odds at the Westgate SuperBook aren't moving, even as Kyrie Irving, the Cleveland Cavaliers' four-time all-star who hit the series winning shot in the Finals in 2016, demands a trade.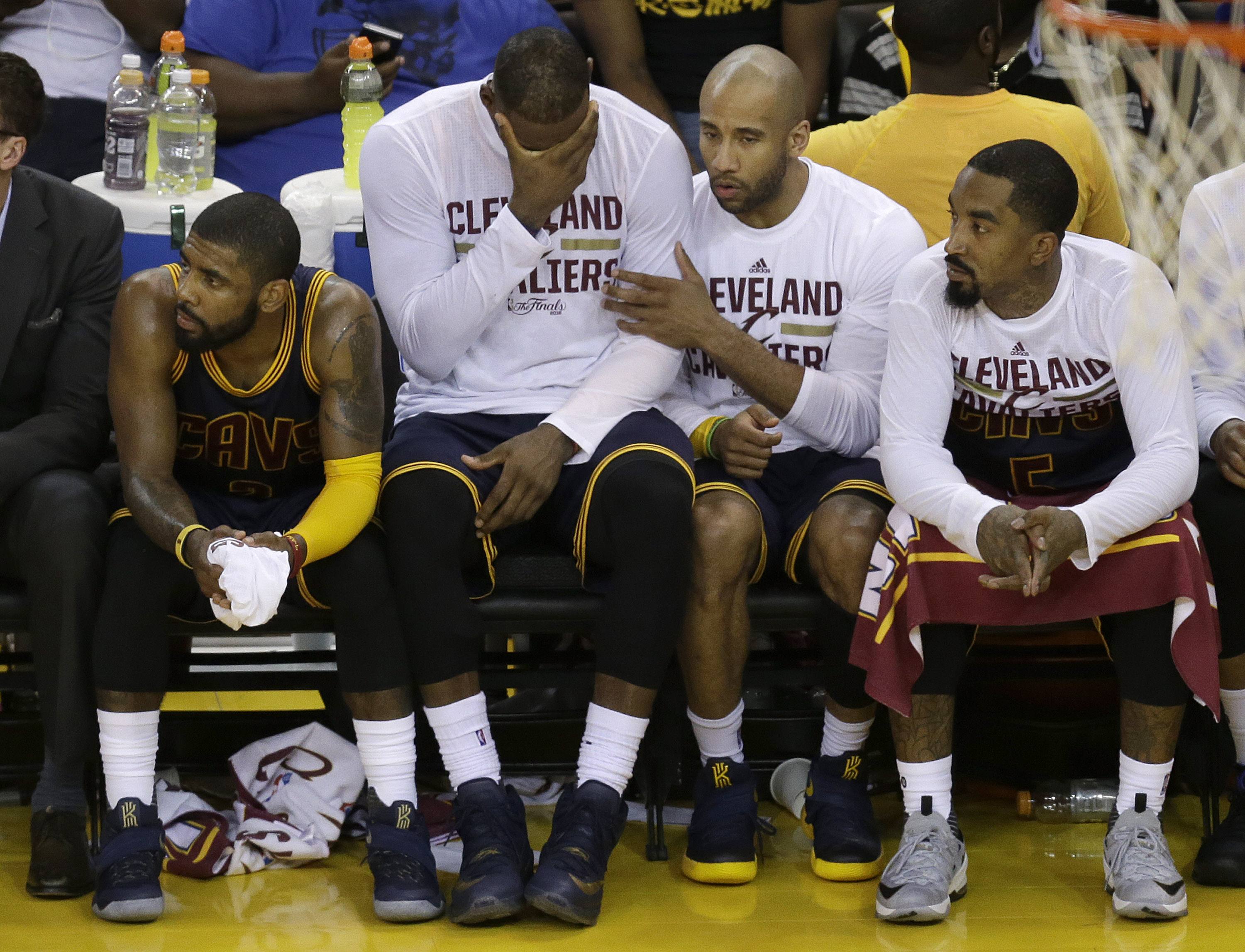 Uncle Drew, as he's affectionately known in Cleveland, wants out of the LeBron James family. His rumored trade request, which Irving hasn't publicly confirmed, has caused some chaos at Las Vegas sportsbooks.
Some have suspended futures betting on the Cavs' title chances as the saga plays out, while others, like Westgate, are maintaining their lines.
"It's all speculation at this point," Westgate SuperBook manager Jeff Sherman told Covers. "Irving's still under contract for a few years with Cleveland so this could happen this summer, before the trade deadline, or after next season."
The SuperBook has Cleveland at +350 to win its second NBA Finals in three years. The Cavs remain the heavy favorite to win the Eastern Conference and return to the championship series for a fourth-straight year, with the futures line at -175.
Irving Odds
Kyrie is coming off his statically best year in his six-year career, all of which have been in a Cleveland uniform. He had career highs in field goal and free point percentages, as well as points per game with 25.2.
With rumors swirling that Irving wants to play a more focal role on a team and stop being The King's sidekick, online sportsbooks are taking bets on where he'll land.
Despite the media reports that the Cavs will oblige to Irving's trade demand, BetOnline puts Cleveland's moneyline as the favorite at -300. The New York Knicks are next at +600, followed by the Minnesota Timberwolves (+1400) and San Antonio Spurs (+1600). The offshore sportsbook also allows bettors to take the remaining 25 teams at +1200.
Rose Not Rosy for Odds
In response to Irving's shocking revelation, the Cavs went out and got Derrick Rose, a former NBA MVP and the #1 pick in the 2008 NBA Draft. After spending seven years in Chicago, and last year with the Knicks, the injury-prone point guard hopes to make his first trip to the Finals with his new team.
"I have a single focus and purpose of wanting to play to win," Rose said after accepting a $2.1 million deal, the veterans' minimum. "I am very happy to be in Cleveland and look forward to getting to work."
Rose's signing, however, did little to Las Vegas odds. "Zero odds adjustments for title and conference," Sherman tweeted.
Cleveland and the Golden State Warriors have been far and away the best teams in their respective conferences over the past three years. Even if Irving leaves, the Cavs will still be the favorite for a four-peat in the East.
What it might do is only further solidify the Warriors' position as the overwhelming favorite to defend their championship. Cleveland was overmatched during June's Finals after Golden State added Kevin Durant during last year's offseason.
The Cavs losing their second-best weapon certainly isn't the offseason they wanted.
Similar Guides On This Topic
Latest Casino Stocks:
Retrieving stocks data...
Retrieving stocks data...
Retrieving stocks data...
Retrieving stocks data...
Retrieving stocks data...