NBA Summer League Wrap-Up: Rookies Debut, Trail Blazers Crowned Champs
Posted on: July 19, 2022, 01:31h.
Last updated on: July 28, 2022, 02:35h.
The 2022 NBA Summer League has ended, and there were plenty of highlights to this year's edition. The Portland Trail Blazers (+7500) were crowned the champions in Las Vegas, but they remain a longshot for the NBA Playoffs.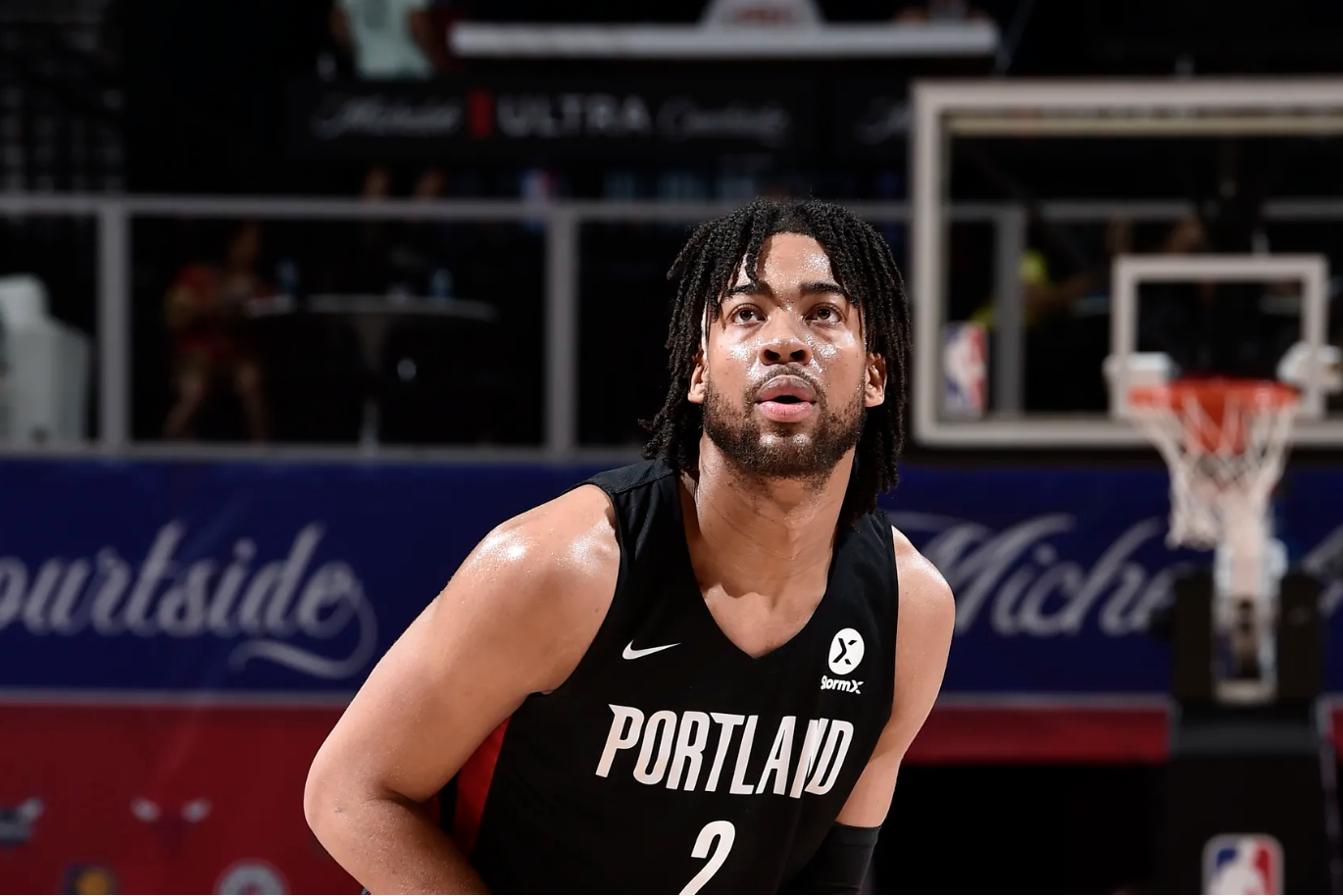 Led by Trendon Watford's Finals Game MVP performance of 19 points and seven rebounds, the Blazers were able to defeat the New York Knicks (+8000) to take home the championship.
The Summer League's Most Valuable Player was Sacramento Kings (+80000) rookie forward Keegan Murray. Over his four games in Vegas, Murray averaged 23.3 points, 7.3 rebounds and two assists while shooting over 50% overall and 40% on three-pointers.
Murray was named to the first team at the summer league, a group that also included Tari Eason of the Houston Rockets (+200000), Quentin Grimes of the New York Knicks, Sandro Mamukelashvili from the Milwaukee Bucks (+700) and Cam Thomas of the Brooklyn Nets (+1500).
Rookies Square Up
None of the high picks in the draft made it to the All-Summer League First Team, but a majority had stand-out performances when the lights were shining.
When the Orlando Magic (+200000) picked Paolo Banchero first, most of the NBA world was surprised. But Banchero lived up to the billing.
He played in just two games but faced top-4 picks in both matchups. In one match against the Rockets and Jabari Smith Jr., he faced what turned out to be the most valuable player in the Kings and Murray in his second game.
In the two games, in just over 30 minutes, Banchero averaged 20 points, six assists, five rebounds, and 2.5 steals, with one block per game.
As far as Smith Jr. goes, he was the presumptive number one pick heading into the draft before the Magic pulled a trick out of their sleeve and picked Banchero. Smith Jr. ended up going third overall and didn't exactly have the Summer League he was likely hoping for, as he only made 25.9% of his 3-point attempts per game. In total, he averaged 1.4 3-pointers made in 29.7 minutes of action.
For Chet Holmgren, the number two pick for the Oklahoma City Thunder (+80000) at 7-foot-1 and 195 pounds Holmgren still has a lot of filling out to do. It's no surprise that the defensive end is where he should have his biggest presence. In Vegas, Holmgren averaged 2.3 steals per game and two blocks per game.
Injuries for Canadian Picks
As far as the two Canadians go, who went six and seven in the draft representing the first time two Canadians had been picked in the top 10, well, Bennedict Mathurin of the Indiana Pacers (+70000) was forced to miss the end of Summer League due to a sore left toe.
The 6-foot-6 Montrealer averaged 19.3 points per game while shooting 48.8% from the field.
Meanwhile, for Shaedon Sharpe, the number seven pick played in just one game for the Portland Trail Blazers, and it was for less than six minutes where he scored two points on 1-of-3 shooting.
Sharpe suffered a small labral tear in his left shoulder, bringing his Summer League to an end. He will be evaluated in another week.