NBA Commissioner Adam Silver Pressures Teams to Stop 'Tanking'
Posted on: March 7, 2018, 03:00h.
Last updated on: March 7, 2018, 02:41h.
NBA Commissioner Adam Silver has reportedly told certain teams that appear to be purposely losing to quit it.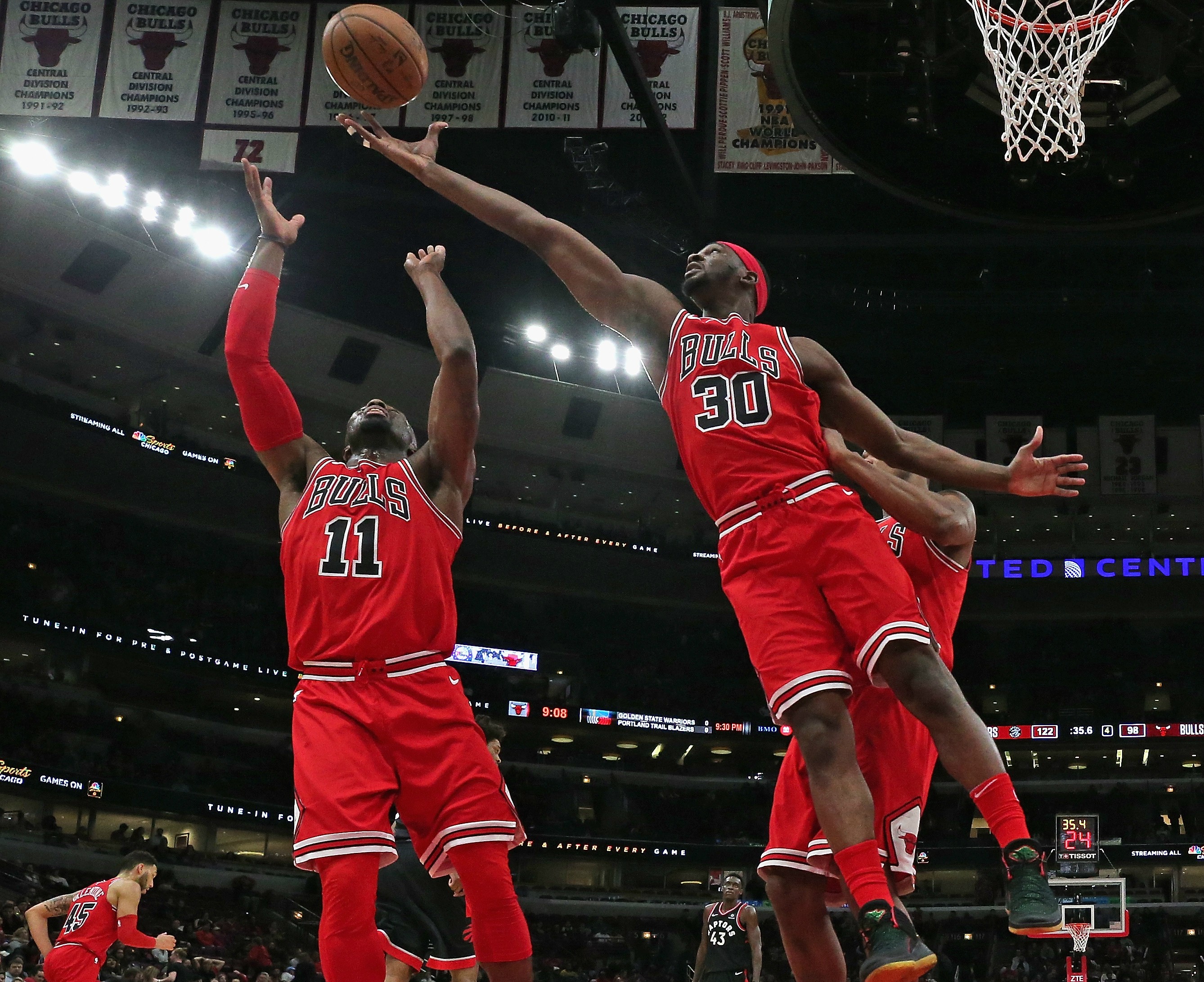 The Chicago Bulls, which have lost 14 of their last 17 games, confirmed they've been in contact with the league regarding the alleged issue.
Despite no reported injuries, starters Robin Lopez and Justin Holiday have been inactive for most of the team's games following last month's All-Star break.
Bulls Executive Vice President John Paxson said in a statement, "After the All-Star break, we had communication with the league office about Robin and Justin's roles. After healthy dialogue, the league determined that their situations fall into the 'player rest' policy. We respect the communication and … will adhere to their recommendations going forward."
But according to a report by Yahoo Sports, Chicago later agreed to play Lopez and Holiday more over its final 19 games. Unlike Dallas Mavericks owner Mark Cuban who was fined $600,000 for publicly saying he advised his team to lose games in order to improve the franchise's draft lottery position, Paxson and Bulls coach Fred Hoiberg have maintained that they simply want to get younger players court time.
At 27-55 and sitting in third to last in the Eastern Conference, the ESPN Basketball Power Index, a computerized calculation that simulates the season 10,000 times a day, gives Chicago less than a 0.1 percent chance of making the playoffs, and a 0.0 percent of winning the NBA title.
The 14 teams that fail to make the NBA Playoffs are entered into a lottery to determine the draft order. The team with the worst regular season record has the best chances of receiving the #1 pick at 25 percent.
The next worst team has about a 20 percent chance of grabbing the top spot, while the third-worst team has about 16 percent chance.
Sports Betting and Tanking
Oddsmakers don't believe actual players deliberately lose games. Instead, they feel team executives and coaches sit their best players to put them at a disadvantage.
For Las Vegas oddsmakers, tanking isn't something new in the NBA. It does, however, complicate the art of setting moneylines and game spreads.
Should teams continue to inexplicably rest their best players with little to no notice, Golden Nugget sportsbook director Tony Miller said recently, "It may get to the point as weeks go by where I don't book those games."
With what's thought to be a very strong upcoming NBA Draft class, teams out of playoff contention, and perhaps even some in the lower qualifying seeds, are jockeying for the best odds in landing one of the coveted college players.
2018 Odds
As for the franchises still playing for a title this year, the Westgate SuperBook believes it's largely a two-team race.
The defending champion Golden State Warriors remain the favorite at 5/9, but the Houston Rockets are at 2/1. The implied odds of winning the NBA championship are respectively 64.3 percent and 33.33 percent.
The Toronto Raptors are now the favorite out of the East, with their title odds at 10/1. They are followed by both the Cleveland Cavaliers and Boston Celtics at 15/1.
Similar Guides On This Topic