National Jewish Democratic Council Sues Sheldon Adelson for Damages, Alleging 'Legal Sadism'
Posted on: September 27, 2018, 10:00h.
Last updated on: October 11, 2018, 08:55h.
LVS casino mogul Sheldon Adelson is facing a dose of his own legal bad medicine. A political non-profit that was pursued through the courts for years by Adelson to the point of its virtual ruination is suing its former tormentor for damages under Nevada's anti-SLAPP laws.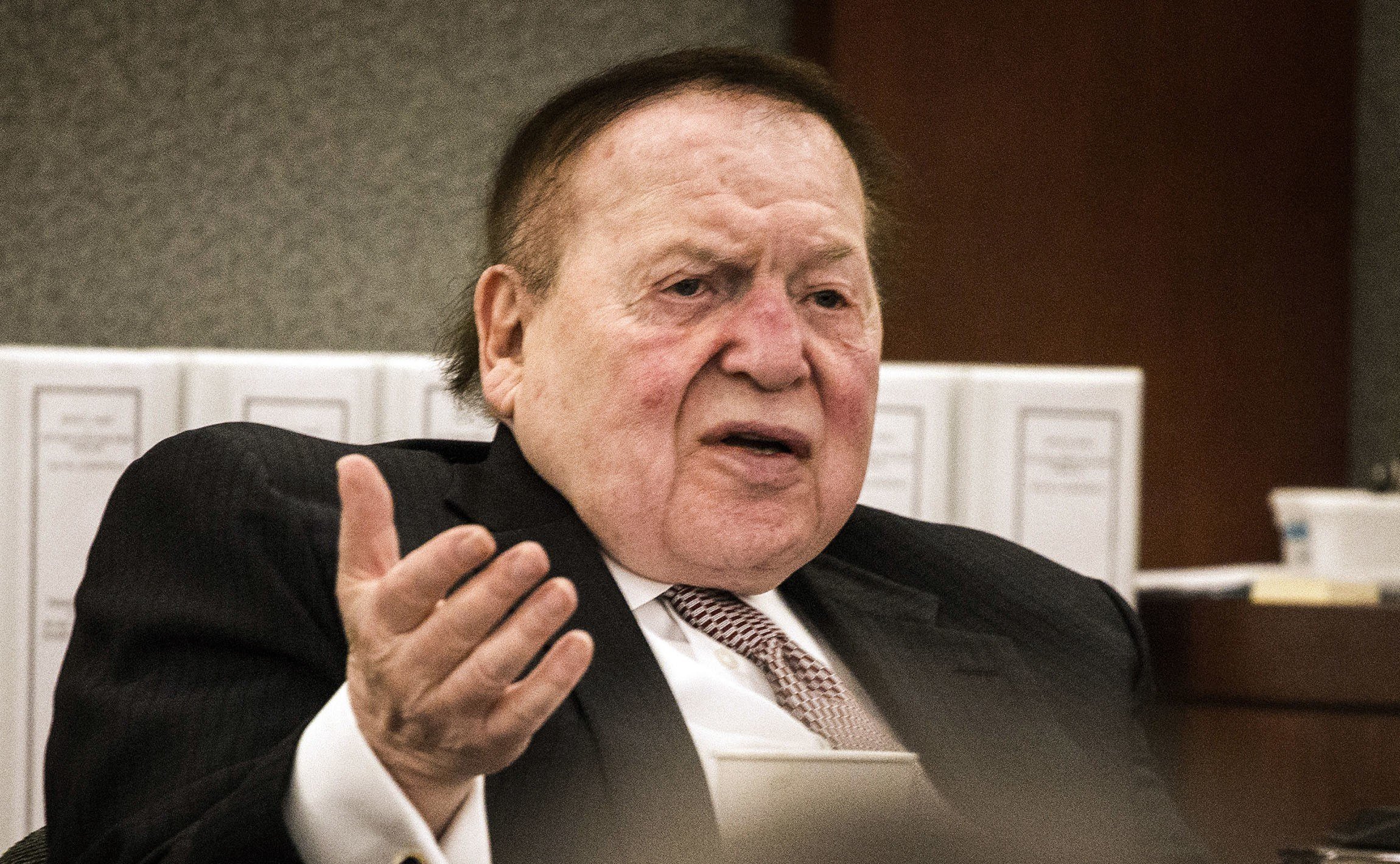 The National Jewish Democratic Council (NJDC) alleges that a defamation lawsuit Adelson filed against it six years ago was frivolous and malicious — "a narcissistic act of retribution… [launched] in a vain attempt to silence yet another one of his critics."
During the 2012 presidential election, the NJDC published an online petition exhorting GOP presidential candidate Mitt Romney to refuse campaign contributions from Republican mega-donor Adelson because vast amounts of his wealth emanated from Macau.
This meant that "Chinese foreign money is flooding the political system," the petition asserted.
The NJDC was repeating concerns raised at the time by late Republican Senator John McCain.
The newsletter also linked to "reports" that Adelson "personally approved" of prostitution in his Macau casinos. The phrase "personally approved" was hyperlinked to an Associated Press story that reported on allegations made by former Sands Macau CEO, Mark Jacobs.
Adelson Anti-SLAPPED
Jacobs ran LVS's Macau operations for Adelson, but he brought a civil wrongful dismissal case against LVS after he was fired in 2010.
It may well be that Adelson did not personally approve of prostitution in his Macau casinos  — this point has never been established and, in May 2016, LVS settled the Jacobs case out of court for a rumored $75 million.
Tellingly, Adelson sued the NJDC over a hyperlink but none of the dozens of news outlets that had directly reported Jacobs' allegations.
Since 2012, Adelson's case has been dismissed by two federal courts and the Supreme Court of Nevada. In each instance, the courts were satisfied that NJDC was protected by "fair report privilege" and met the minimum requirements for acting in good faith when it published its petition.
Lower Nevada courts cited anti-SLAPP regulations when they tossed Adelson's claims. A SLAPP case, or Strategic Lawsuit Against Public Participation, is a frivolous suit where the plaintiff does not necessarily expect to win — rather, they sue simply to silence, intimidate, or censor their critics.
Nevada's anti-SLAPP rules allow defendants to go after their persecutors for damages. The NJDC alleges that Adelson told associates privately that he simply wanted to put the organization out of business.
NJDC 'in Tatters'
"Bullies should be punished," asserts the NJDC lawsuit. "It is now beyond cavil that Sheldon Adelson deliberately abused the courts to — in his words — 'bankrupt' the NJDC for having the temerity to criticize him.
Dismissing Adelson's act of legal sadism is not enough. NJDC and [Chair] Marc Stanley still bear wounds from Adelson's SLAPP suit that have not healed.  The organization is in tatters, barely functioning," it claims.
The NJDC suit lists a litany of litigation filed by Adelson in the past against journalists, former employees, and a labor union, all of which it claims were frivolous and designed to silence opponents.
It claims Adelson's persistent appeals against the initial ruling were designed to cripple its operations — and they were successful.
The publicity surrounding the case made it difficult for the NJDC to raise funding to support its mission and frightened off potential board members, who were unwilling to associate with an organization that was being sued by one of America's richest men.
Adelson's litigation has left the NJDC $800,000 in debt and unable to function as a political entity. Today, the organization "exists solely to recover its debt from litigation and pay its bills," claims the lawsuit.
It is seeking damages, to be determined at trial, plus punitive damages.