NASCAR Races Into Sports Betting, Approves Gambling Sponsorships
Posted on: January 23, 2019, 11:02h.
Last updated on: January 23, 2019, 10:04h.
NASCAR, the premiere stock-car racing circuit in the US, will allow teams and drivers to be sponsored by gambling companies and sports betting operators in 2019.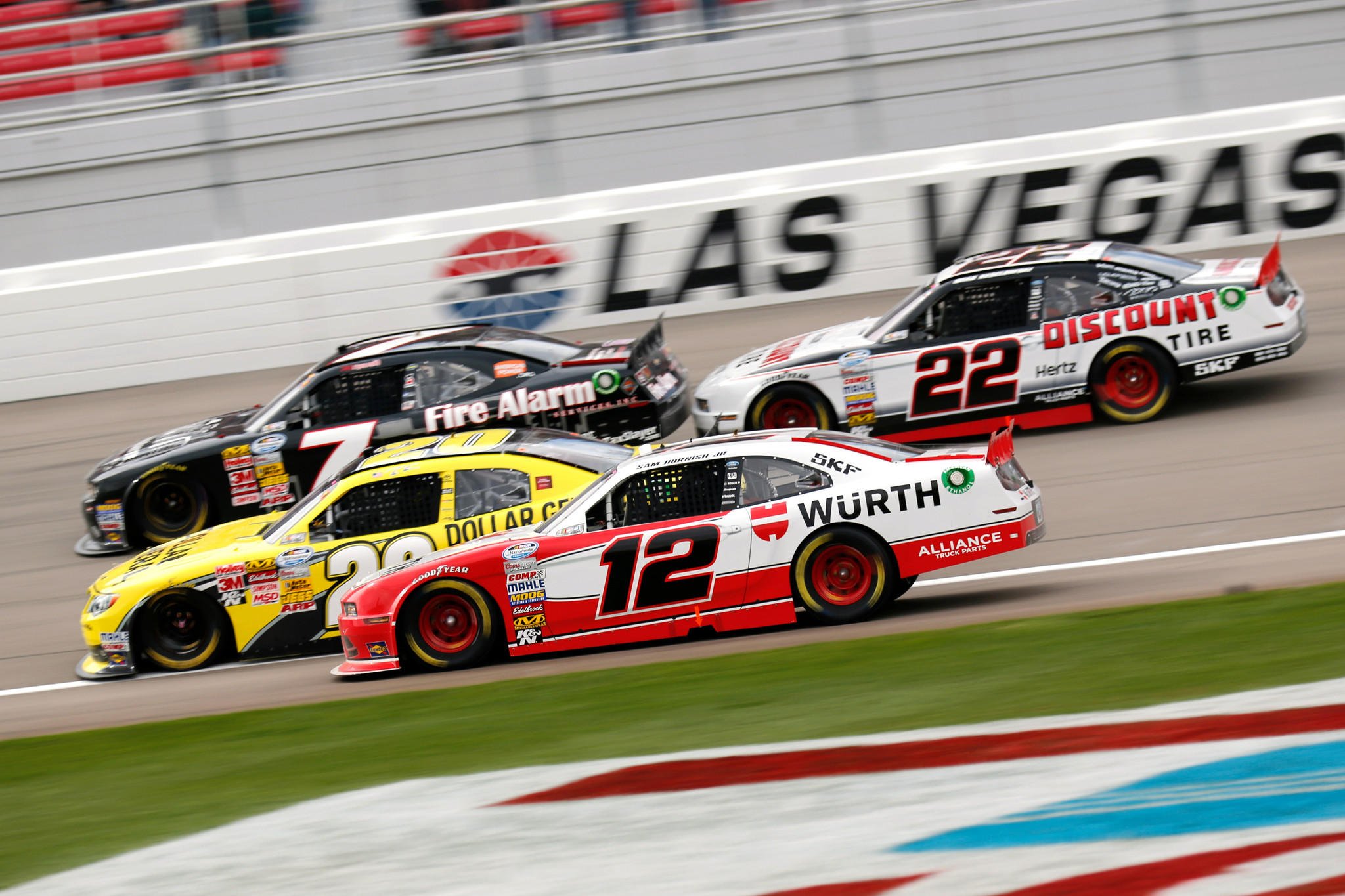 While there's been no official announcement from NASCAR, the SportsBusiness Journal says the auto racing company has informed its drivers and teams that, effectively immediately, accepting sponsorships from companies engaged in gambling and sports betting is permitted.
Unlike the Big Four – NFL, MLB, NBA, and NHL – NASCAR is privately owned by a single family, so what they say, goes.
A few months after the US Supreme Court struck down the federal ban on sports betting, NASCAR reached a deal with sports data firm Sportradar to monitor wagering activity for suspicious patterns.
The 2019 season begins February 17 when drivers arrive for the Daytona 500 in Florida.
Growing Business
NASCAR lags far behind the NFL, MLB, and NBA when it comes to sports betting interest.
According to Nevada's most recent gaming revenue report, Silver State sportsbooks made $93.9 million on football over the last 12 months, $102.9 million on basketball, and $46.6 million on baseball. The state Gaming Control Board groups NASCAR into the "other" category, which also includes boxing, mixed martial arts, soccer, tennis, and golf. "Other" win totaled just $27.1 million.
NASCAR is thought to play even a small role in the "other" designation. But interest could be growing, as sports betting expands across the country, and Las Vegas hosts an extra race each season.
In 2019, the Las Vegas Speedway will host the Pennzoil 400 in March, and the first Monster Energy NASCAR Cup Series playoff race when the circuit returns in September for the South Point 400.
Along with Nevada, the 2019 NASCAR schedule includes stops in Delaware and Pennsylvania, two states that have authorized full-scale sports betting in wake of the SCOTUS repeal.
Virginia, Kentucky, Michigan, Illinois, Indiana, California, New York, Kansas, and South Carolina – all states that host a race – have legislation introduced to regulate sports betting.
Potential Interested Companies
Michael Gaughan's South Point Hotel and Casino became a title sponsor for the September playoff race last year. The casino owner's son, Brendan Gaughan, has driven for South Point Racing in the Craftsman Truck Series and NASCAR West Series.
Already heavily invested in racing, the odds are presumably short that Gaughan will look to place his casino branding on a NASCAR team in 2019.
Another viable candidate is MGM Resorts, the largest gaming operator in Las Vegas that's been on the sports betting offensive.
In August, MGM struck a deal with the NBA to receive real-time data on the basketball games and become an official gaming partner of both the NBA and WNBA. In October, the company became an official sports betting partner with the NHL, and will receive proprietary data from the hockey organization.
The following month, MGM reached a deal with Major League Baseball to also become an "official gaming partner" and use MLB branding in its sportsbooks.