Mystery Vegas Gambler Keeps Betting It All on World Series, Up to $14M Riding on Game 7
Posted on: November 1, 2017, 02:28h.
Last updated on: November 1, 2017, 05:33h.
It's Game 7 of the World Series, and everything is on the line. But forget the Dodgers and Astros players, for one mystery gambler in Las Vegas, this game could determine if a betting streak of historic proportions will pay out for the record books or ultimately end in a bust.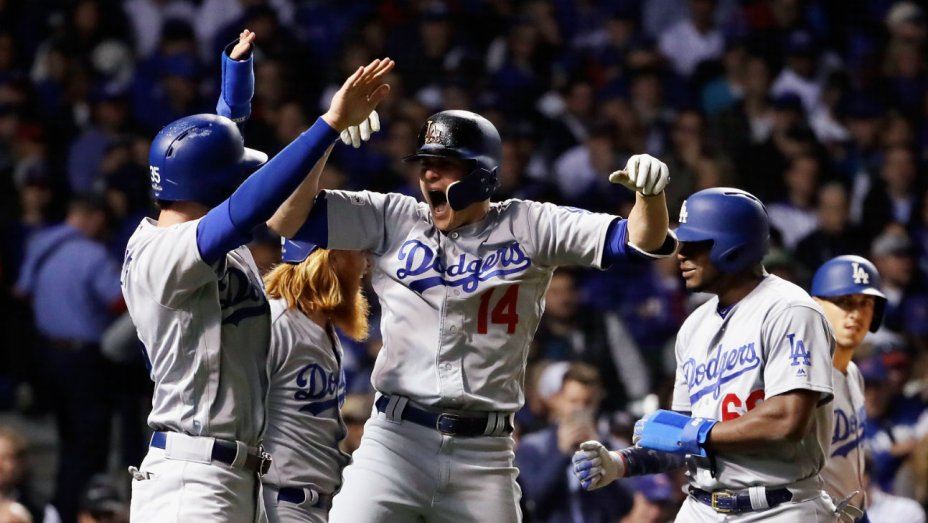 Associated Press oddsmaker RJ Bell has been tweeting the story for the past few games of an unnamed sports bettor who so far correctly picked all six games of the World Series, and has been letting the winnings ride each time. So far, he's reportedly up to $8 million, which he bet on Game 6 and won, positioning him to put $14 million on the line for Game 7.
The final game of the 2017 World Series starts today, Wednesday, in Los Angeles, at 5:20 pm PT.
Letting It Ride
Twitter tales about this bettor began earlier in the Series, which many are saying is one of the most exciting in recent memory.
@RJinVegas: CONFIRMED RUMOR
Unknown Vegas bettor 5-0 in W Series – letting it all ride each game. Now up $8 MILLION! He bet it all on #Dodgers tonight!!
Game 6, of course, did go to the Dodgers, and therefore to the bettor, too.
The Astros had a 3-2 lead in games, but after last night they find themselves having to win the finale on the road, as the underdog. They opened at plus-110, but have jumped from plus-142 at William Hill facilities to plus-150 at Station venues.
@RJinVegas: Let It Ride bettor wins again. 6 for 6 in WS! Expected to have $14 Million in action tomorrow!! I'll let you know who he's betting ASAP …
Who he is choosing for Game 7 hasn't been divulged yet. The Dodgers, who won Tuesday's Game 6 to tie the series at three, are the favorite. They opened at minus-130 but the line has since moved higher. They are minus-160 at the MGM Mirage and minus-165 at Station Casino sportsbooks.
Secret Identity
In addition to keeping fans updated about what his sources at local sportsbooks are telling him, Bell has provided a little identifying information about the anonymous bettor, noting that he was younger than 30, and Eastern European in origin.
His profile as a known gambler, however, is limited to a niche sector of the sportsbook boards.
@RJinVegas: Only betting history in Vegas = MONSTER bets in UFC. One source tells me he's also undefeated on those bets!
The placing of million-dollar bets on a single sporting event does happen in Las Vegas, though rarely do such wagers reach the levels being bet here. Individual sportsbooks aren't always willing to expose themselves to the action, and thus, supposedly, this gambler is spreading his bets around town. Bell said he attempted to bet $2.8 million at one location, but didn't provide further details about whether or not the sportsbook took the bet.
@RJinVegas: One source swears this bettor is just a beard for a mysterious group. Others say pros would NOT bet the bad odds this guy is accepting.
Statistically, LA doesn't have history on their side. Only 37 percent of the time has a team won the last two games to capture the championship.
It's unclear if we'll ever know who this person is, and as of press time @RJBell hadn't yet confirmed who the mystery bettor picked. But odds are, win or lose tonight, he'll go down as a legend in gambling lore.
---
UPDATE: It seems our mystery bettor (if it is indeed one person) has had a change of heart and intends to call it a Series. Apparently the house doesn't always win. Shortly before 4 pm PT, Bell tweeted:
"CONFIRMED by my most trusted source – Perfect World Series "Let It Ride" bettor NOT expected to bet Game 7 … Walking away w/his winnings!"