Mongolia Ready to Battle Macau for Asian Gambling Market
Posted on: February 22, 2015, 10:00h.
Last updated on: February 21, 2015, 01:29h.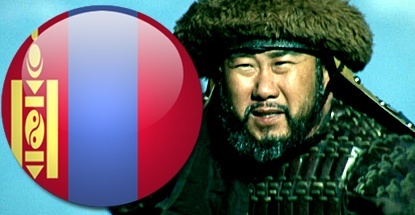 The Mongolia parliament is expected to vote on legislation next week that would permit the country to build its first two casinos.
Amid a struggling economy and China's crackdown on limiting its citizens from frequenting Macau, Mongolia is looking to become the new gambling mecca in Asia.
Of course, that won't be an easy task with casinos popping up across the continent, from South Korea to Vietnam.
Last week Mongolia's Cabinet Secretariat approved a preliminary draft to develop two multi-billion dollar casinos, with a final bill expected to reach parliament following the conclusion of the Lunar New Year celebration.
While it isn't the first time Mongolia has considered legalizing gambling, the current economic despair of the nation along with the recent political activity out of Beijing, the time seems ripe for Mongolia to finally embrace casinos.
Citizens Prohibited
Like the majority of Asian countries with approved gambling, the Mongolian bill won't permit its own residents to participate. That likely won't prevent the US casino companies looking to expand into the Asian market from investing. Citizens in Mongolia aren't the key demo, for more reasons than one:
Average annual income is $9,293
Prime industries include agriculture, livestock, and mineral deposits
Reluctance to trade with China severely damaged its economy following the worldwide financial crisis in 2008 and 2009
Severe winter in 2009 to 2010 resulted in the loss of eight million livestock, 17 percent of the country's total herd
No, it's not the actual Mongolians that would support a casino but wealthy businesspersons from neighboring states banned from gambling in their native countries. But bringing them to the landlocked country might be more difficult than parliament leaders expect.
If You Build It, They Will Come?
Mongolia is trying to compete with Macau after China imposed new rules with increased visa restrictions for citizens trying to visit the region's premiere gambling destination. "Russia, China and Japan are some of the biggest gamblers in the world.
Japan and Russia already don't need visas for Mongolia, and Chinese with official passports don't either," said a Mongolian lawmaker who helped draft the bill but asked not to be named. With that visa loophole, in theory these affluent gamblers would have a much easier time entering a casino in Mongolia than in Macau.
The proposed bill doesn't specifically name any potential locations for the casinos, but one thought is that they would be built near the New Ulaanbaatar International Airport. Ulaanbaatar, the largest city and capital of Mongolia, is still in the process of building the airport but expects it to be completed by the end of 2016.
Placing the casinos near Ulaanbaatar would be a logical choice considering 1.3 million of the county's 3 million citizens reside there. Supporting the massive construction effort and the employment demands two casinos would bring would certainly benefit from such a strategic placement.
But the big question might be, "Will international gamblers travel to Mongolia?" Macau has a subtropical climate, with the hottest month of July averaging 84 degrees Fahrenheit, and its coldest month of January hovering around 58 degrees. Compare that to Ulaanbaatar, where the January average is negative 7 degrees, and in July the average is 65.
With short summers and long winters featuring severe blizzards, the commute might be where businessmen and women truly test their luck