Coney Island Officials Concerned Good Paying Casino Jobs Will Evict Residents From Public Housing
Posted on: June 19, 2023, 09:26h.
Last updated on: June 19, 2023, 12:46h.
Some officials in Coney Island, NY are concerned that a potential casino and the good-paying jobs the resort might bring would result in many locals being forced out of their New York City public housing program. That's because their incomes could become too high to continue receiving such government assistance.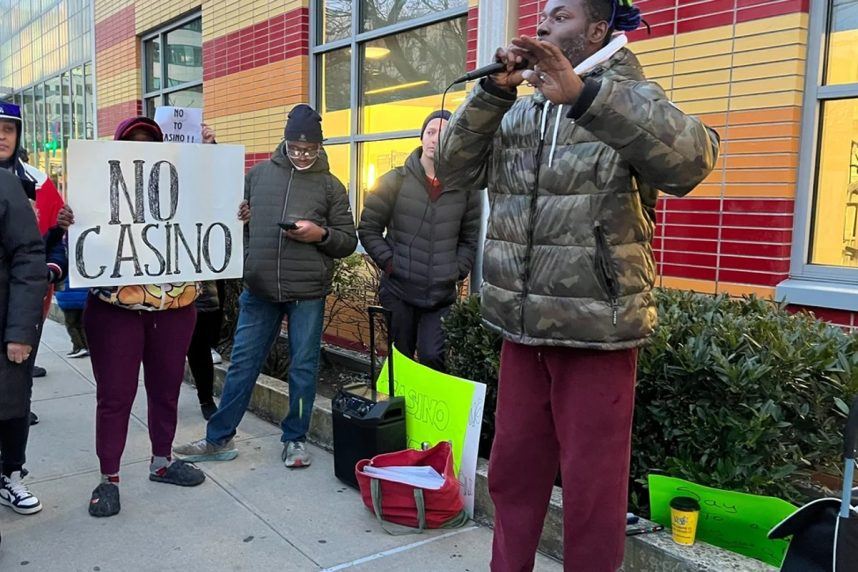 Coney Island is being targeted for a $3 billion integrated casino resort by a consortium led by New York real estate giant Thor Equities. The venture includes Saratoga Casino Holdings, the Chickasaw Nation, and Legends Hospitality.
Dubbed "The Coney," the project is one of the numerous bids for New York's three commercial casino licenses allocated for the downstate region. The developers behind The Coney believe their bid has the most potential to significantly revitalize a section of New York City that desperately needs an economic renaissance.
Coney Island has certainly seen better days. The summer beach town has one of the highest unemployment rates in Brooklyn, and about a quarter of the population lives below the poverty rate. In New York City, the poverty threshold for a four-person household is about $28K a year.
Jobs Too Good
Backers of the Coney Island casino say the project would result in the creation of about 4,000 jobs. Robert Cornegy, a former New York City councilmember who is helping the pro-casino campaign, says those jobs could revitalize the Brooklyn neighborhood and help minority populations turn around their financial situations.
​​Being able to bring decent paying, year-round jobs is something that I feel like I am compelled to push and demand," Cornegy told the Brooklyn Paper. "For people of color, black people in particular, labor has created a pathway to the middle class in a lot of different industries. The hotel trade is one of the more lucrative opportunities."
But those potential forthcoming jobs, some say, might be too lucrative. Lucy Mujica Diaz, chair of the Community Board 13, one of 59 community boards across New York City that assist their borough councils in an advisory capacity, says a significant portion of the Coney Island population is assisted through the New York City Housing Authority (NYCHA). Diaz believes the casino jobs would likely pay too much for those residents to continue receiving their rent vouchers.
Diaz explained that many residents will likely be worried about taking such a job on concerns that their employment might not last, and then their rent subsidies will be gone.
I know for a fact many people that live in NYCHA housing will not take certain kinds of employment because it will cause them to go over their income brackets and then their rent goes up," Diaz told the Brooklyn Paper.
"It's not because people don't want to work. It's because if you work, they take more from you," Diaz asserted.
Thor Portfolio
Though Thor Equities might not have the same name recognition as MGM Resorts, Caesars Entertainment, Wynn Resorts, and Hard Rock International — four expected bidders on the downstate licenses — Thor is a globally known real estate giant with more than $20 billion in assets under management.
Thor was founded in 1986 by Joseph Sitt, who was born on Coney Island. Sitt made his early fortune by founding the American retail chain Ashley Stewart.