Mohegan Joins Soloviev Group New York City Casino Bid Targeting Manhattan's East Side
Posted on: February 1, 2023, 01:56h.
Last updated on: February 1, 2023, 03:46h.
Mohegan — formerly Mohegan Gaming & Entertainment — the gaming and hospitality unit owned by the Mohegan Tribe in Connecticut, is joining a bid to acquire a New York City casino license.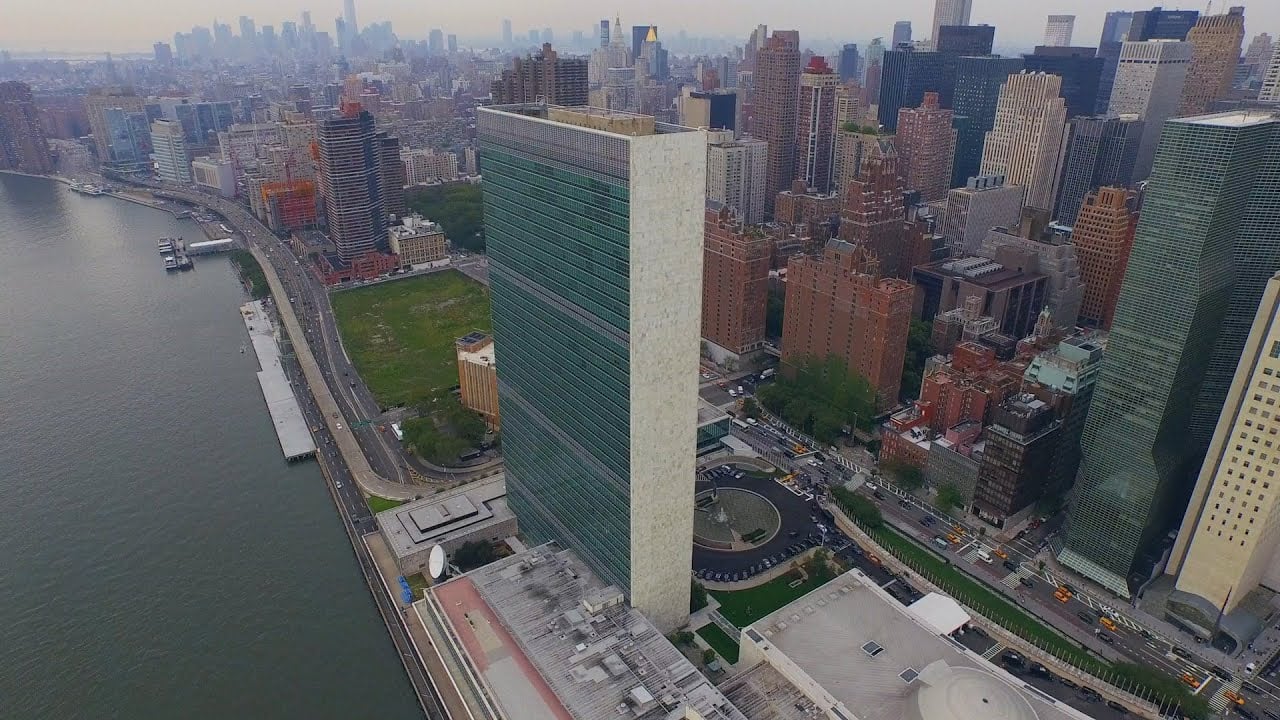 New York is expected to issue three gaming concessions for the downstate area this year. Mohegan has partnered with the Soloviev Group, the investment and holdings arm of billionaire Stefan Soloviev, a major landowner in the US, in hopes of gaining market access in the Big Apple.
Soloviev inherited an empire in 2020 after his father, Sheldon Solow, died with a net worth north of $4 billion. Soloviev's real estate portfolio includes a six-acre plot of vacant land just south of the United Nations on Manhattan's East Side.
In November, the Soloviev Group announced its intentions to pursue one of New York's downstate casino opportunities. Dubbed "Freedom Plaza," the development's early plans include a casino, two residential towers, a 1,000-room luxury hotel, a Ferris wheel, and "the world's first democracy museum."
Soloviev has found an operator for his casino resort in Mohegan should the project win out over several other anticipated bids.
"As a leader in socially responsible development, we will honor, compliment, and advance Mohegan's principles through sustainable and carbon-neutral property development," Soloviev said in a release. "This strategic partnership will not only ensure that Freedom Plaza will be ethically developed, but provide long-term economic prosperity for the local community, a positive impression on regional and international tourism, and a lasting impact on New York City for generations to come."
NYC Casino Favorites
It's a good bet that two of New York's three downstate gaming licenses will go to MGM Resorts and Genting Group, which respectively operate Empire City Casino at Yonkers Raceway and Resorts World New York City in Queens.
The two racinos are currently only allowed to operate video lottery terminals and electronic gaming tables. The full gaming licenses would allow the racinos to pivot to full-scale casinos with slot machines, live dealer table games, and sports betting.
With those properties the heavy favorites for two of the coveted gaming licenses, just one remaining concession will presumably be up for bidding. And the bidding pool will be fierce as Gotham's richest tycoons prepare their antes.
Hedge fund magnate and New York Mets owner Steve Cohen partnered with Hard Rock International for a casino pitch at his Citi Field MLB ballpark in Queens near LaGuardia International Airport. Fellow billionaire Stephen Ross, who in NYC is perhaps best known for developing Hudson Yards, has proposed building an integrated casino resort on Manhattan's West Side in conjunction with Wynn Resorts.
Caesars Entertainment and Manhattan real estate giant SL Green plan to pitch New York a casino resort in Times Square at 1515 Broadway. SL Green is the landlord for the building that's currently home to Viacom's world headquarters and MTV Networks.
Then there's Las Vegas Sands, which wants to build a casino complex on Long Island in Nassau County. Sands has suggested redeveloping the Nassau Coliseum into a gaming and entertainment destination.   
And finally, Thor Equities is leading a consortium with Saratoga Casino Holdings, Chickasaw Nation, and Legends Hospitality for a casino pitch targeting Coney Island.
Soloviev Bid Assets
It's generally thought that Cohen, Ross, and Sands' plans are the three front-runners for the presumed third and final downstate casino license. Soloviev doesn't have the same name recognition as his fellow billionaires. But he nonetheless believes his project is better suited for licensure.
Unlike some of the other casino pitches being finalized, Soloviev says his project would be able to be built with minimal disruption.
The immediate surrounding area is largely undeveloped in terms of real estate, providing an opportunity for access without undue disruption," the Soloviev presser explained.
Soloviev is also the only bid currently stressing its commitment to environmental sustainability and social responsibility. The pitch's "democracy museum" is also the only educational component included in a downstate New York casino scheme.