Mobster Joey Merlino Pleads Guilty to Avoid Retrial, Offers More Sports Betting Advice
Posted on: April 30, 2018, 02:00h.
Last updated on: April 30, 2018, 11:50h.
Philadelphia Mob boss Joseph "Skinny Joey" Merlino appeared in court on Friday to plead guilty to a charge of illegal gambling.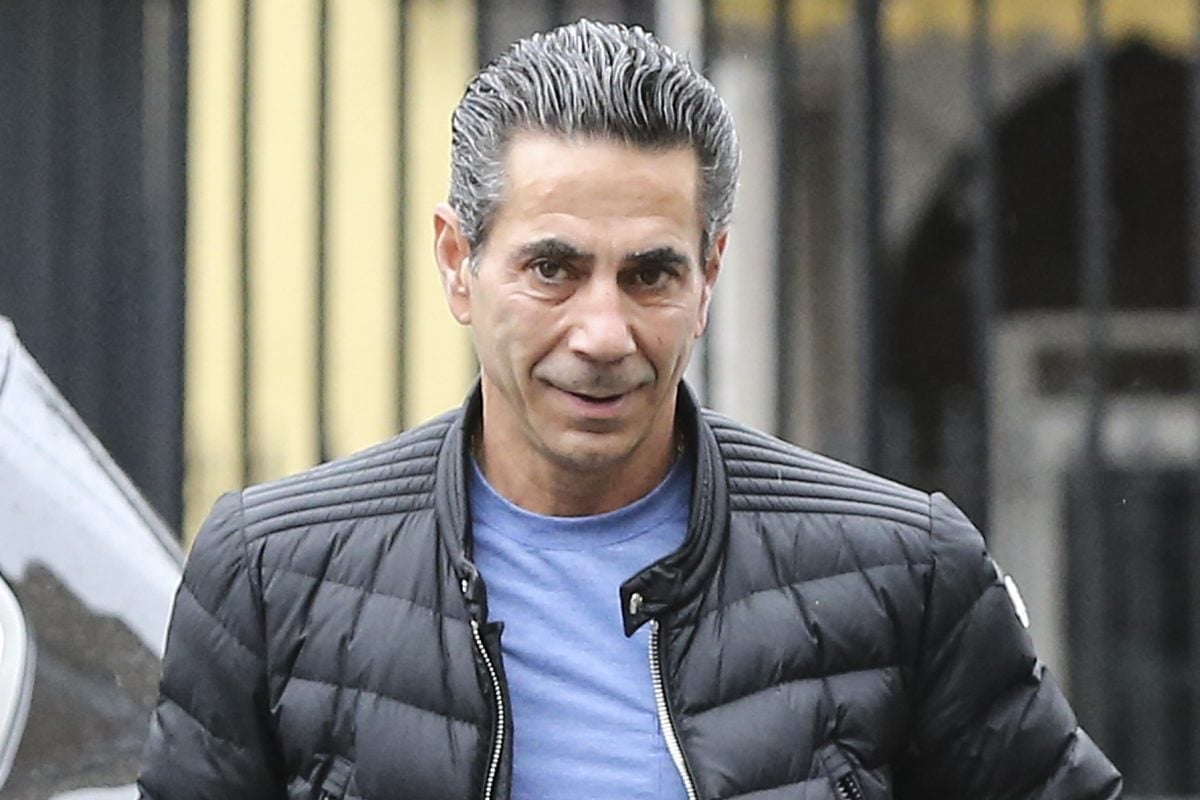 The guilty plea will help the dapper don avoid a retrial in a racketeering case that ended up with a hung jury in February.
Merlino can expect a prison term of up to 16 months at sentencing on September 13, a breeze compared to the possible decades he faced during his previous trial. There, the rap sheet included extortion, gun-running, fraud, and racketeering – although the judge has said he could impose a stiffer sentence in September based on Merlino's criminal history.
In 2001, Merlino was acquitted of three counts of murder and two counts of attempted murder, and instead convicted of lesser racketeering charge for which he served 12 years in prison.
Skinny Joey's Sports Betting Tips
Never shy of talking to members of the press with whom he enjoys sharing betting tips, Skinny Joey told reporters on the steps of the courthouse that his money was on the Philadelphia 76ers to win the NBA Playoffs, apparently unconcerned that this might not go down well with the sentencing judge.
The moment echoed an exchange with the New York Post on January 29 this year, day one of his racketeering trial and a week before the Super Bowl. Asked to assess his chances of walking free, Merlino declared he believed the trial would be "Deadlock win, all the way."
"And bet the Eagles," he added.
He was right on both counts.
East Coast Enterprise
Merlino was arrested in August 2016 with 50 other people who were alleged to be Genoveses, Gambinos, Lucheses and Bonannos, four of NY mob's "five families" – men with names such as "Tony the Cripple," "Mustache Pat," "Muscles," "Tugboat," "Nicky the Wig" and "Big Vinny."
Authorities believe collectively they were an organization known as the East Coast LCN Enterprise, a criminal union formed from a pact between the four New York families and Merlino's Philadelphia Mob.
Prosecutors claimed their crimes included extortion, loan-sharking, illegal casino-style gambling and sports gambling, credit card fraud and health care fraud.
But Merlino denied being the boss of the Philadelphia outfit, claiming that after leaving prison he retired from his life of crime. He began running an Italian restaurant in Florida called Merlino's, which he said cooked his mother's recipes. The restaurant closed in 2016.
Despite having hours of secretly recorded tapes at their disposal, the prosecution failed to convince the jury of Merlino's guilt earlier this year. Defense lawyers told jurors they were being misled by "compromised turncoat mobsters" who had testified against their client to save their own skins.