MLB Strikes Deal With Anti-Match-Fixing Integrity Firm in a First for US Sports
Posted on: November 12, 2015, 01:05h.
Last updated on: November 12, 2015, 01:06h.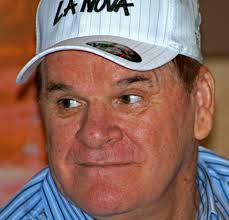 Major League Baseball has become the first US sports league to employ a sports integrity monitor to guard against match-fixing.
The league announced this week that it had inked a multi-year deal with London-based firm SportIM for an undisclosed amount of money.
Sports integrity firms like SportIM work with sports leagues, governing bodies and bookmakers around the world to monitor suspicious activities in regulated and unregulated betting markets, acting as an early warning system against match manipulation.
The company, which already offers its services to the English Premier League and other soccer leagues across Europe, monitors millions of live and pre-match odds across multiple sporting events each day, conducting real time analysis of threats.
"This new expanded monitoring program will help keep baseball at the forefront of security innovation as the global interest in baseball grows and fans in the United States and beyond move online to follow the action," said the integrity monitor in a press release.
Preventative Measures
The MLB said the deal wasn't prompted by any specific event (1919 World Series anyone?), but rather by "an abundance of caution."
"Given how important integrity is to sports, the price we're paying is well worth it even if we have no reason to believe there's any gambling going on," explained Dan Halem, MLB's chief legal officer.
There have been no recent indications of any attempt to fix MLB matches, although the result of the aforementioned 1919 World Series between the Chicago White Sox and the Cincinnati Reds is believed to have been manipulated by gangster and gambling kingpin Arnold Rothstein, and it may be that baseball has never quite recovered.
The league's longstanding anti-sports betting stance was reinforced, of course, by the Pete Rose scandal in the late eighties, in which Cincinnati Reds coach Rose admitted to betting on games illegally while he had been in charge of the team.
Anti-gambling Stance
The league remains opposed to New Jersey's ambition to legalize sports betting within its borders. In a 2012 testimony for the New Jersey sports betting case, MLB commissioner Bud Selig said gambling was "the deadliest of all things that can happen."
"It's evil," he said. "It creates doubt and destroys your sport."
While baseball has been apparently free of manipulation in modern times, soccer has had its fair share of match-fixing scandals, notably in the European lower leagues.
The rise of live, in-play proposition betting, where you can bet on almost every component of a match, from the coin toss at the beginning of a soccer match to the amount of strikes in a baseball game, has made the exploitation of these seemingly innocuous moments increasingly possible in recent years, and criminal gambling syndicates, often based in the Far East, are cashing in.
While in-play betting is only legally available to Americans in certain sports books Nevada, a vast amount of money is wagered on illegal markets throughout the world, and it could be that SportIM's data crunchers come up with some uncomfortable surprises.