MLB Investigating Miami Marlins Pitcher Jarred Cosart for Alleged Gambling Ties
Posted on: March 26, 2015, 12:53h.
Last updated on: March 26, 2015, 01:04h.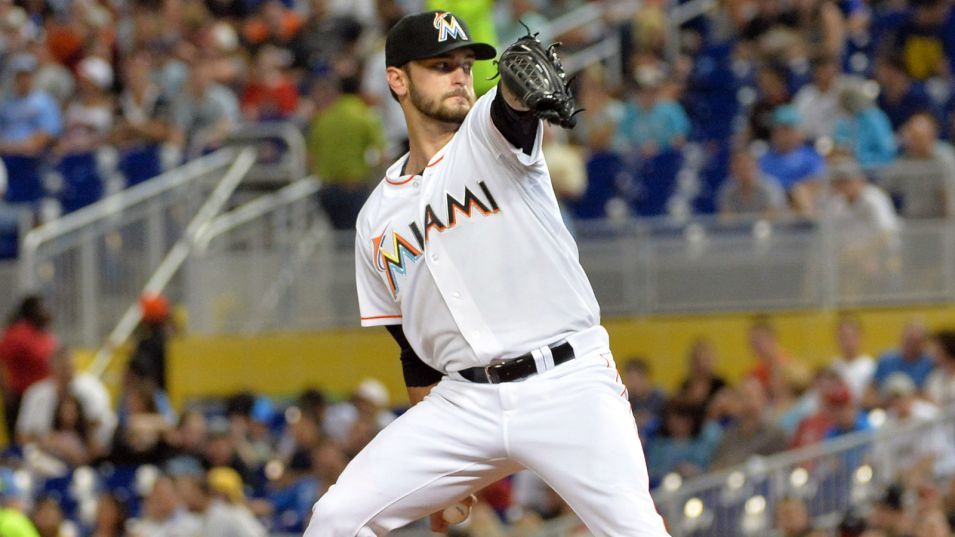 Jarred Cosart is currently slotted in as a key starting pitcher on the Miami Marlins 2015 roster.
But just days before the opening day of the Major League Baseball season, Cosart has become the subject of an investigation over whether the pitcher has ties to the world of gambling, something baseball has historically taken very seriously.
The story began on Tuesday night, when Twitter user @GhostFadeKillah, an account which often tweets out sports betting advice, tweeted an image of what he claimed was a direct message from Cosart's account (@JarredCosart) to another gambling colleague.
In the image, Cosart says that he bets "LARGE," and that he was "lookin for some help anywhere I can." He also mentions taking earlier betting advice from the account, saying that he "hammered it." Another image talked about betting on the NCAA basketball tournament.
Images Go Viral, New Cosart Account Appears
It didn't take long before the pictures went viral in gambling circles, and soon after that, it was seen in some corners of the baseball world. Within hours, Cosart set his Twitter account to private, and then soon deleted it entirely. On Thursday morning, there was a new account purporting to belong to Cosart under the name @CosartJL, which denied that he was involved with betting, especially on baseball.
"Around two weeks ago, my Twitter account was accessed by someone else," the new account stated. "They began to send incriminating DM's to a number of accounts to make it appear that I am addicted to gambling & have bet on baseball."
"I have not, nor will I ever, bet on the game of baseball," Cosart concluded.
That second account was quickly deleted, and according to Miami Herald sports writer Manny Navarro, even the Marlins weren't able to confirm whether that second account was really connected to the young pitcher.
MLB Takes Gambling Seriously for Historical Reasons
Given the amount of uncertainty in the situation, it's no surprise that Major League Baseball would investigate exactly what's going on here. Pat Courtney, Chief Communications Officer for Major League Baseball, confirmed to the Miami News Times that the league is looking into the allegations.
If that seems like an overreaction to a couple of tweets from an anonymous source, it's important to understand the context in which baseball views gambling.
Ever since the Black Sox Scandal of 1919, in which several members of the White Sox conspired to fix the World Series, baseball has taken allegations of betting on games by players, managers or officials extremely seriously. More recently, Pete Rose was banned from baseball after allegations that he bet on baseball games that he managed in.
Just last year, it was revealed that MLB officials had undertaken a thorough investigation after there were allegations that Pirates pitcher Jeff Locke had engaged in game-fixing in 2012. In the end, it turned out that Locke had been framed by a bettor who was angry at Locke for a perceived slight to the bettor's brother.
Cosart will be entering his third year in the major leagues this season. Over the past two years, he has compiled a 14-12 record with a 3.26 ERA. He originally came up with the Houston Astros, but was traded to the Marlins last summer.