Missouri Lawmaker to Propose Dollar Increase to Casino Admission Fee
Posted on: October 24, 2023, 12:23h.
Last updated on: October 24, 2023, 10:17h.
Forthcoming legislation in Missouri will propose to increase the state's casino admission fee by at least a dollar, with the added revenue going to support veterans' nursing homes.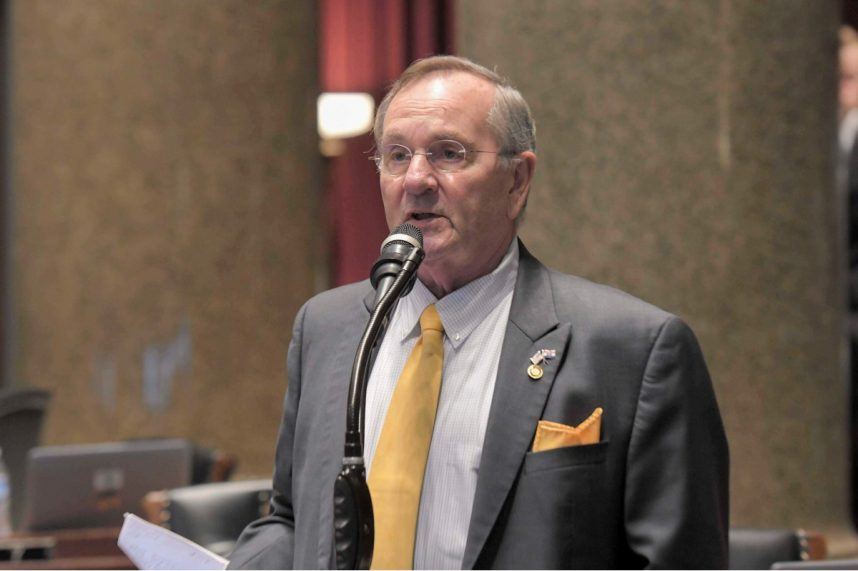 On Monday, State Rep. Dave Griffith (R-Jefferson City) told the Missouri Veterans Commission that he will again introduce legislation in the Jefferson City capital that seeks to increase the state admission tax that the riverboat casinos pay. Griffith believes it's time to increase the $2 admission tax, which has remained unchanged since Missourians legalized riverboat gambling through a statewide ballot referendum in 1992.
Griffith, who filed a similar bill during the 2021 legislative session that failed to muster support, says the state needs to better fund its seven veterans nursing homes. A $1 increase to the casino admission tax could raise substantial new revenue.
The admission fee currently supports the Veterans Commission Capital Improvement Trust Fund, which, during the state's 2023 fiscal year, received more than $11.24 million. The entry tax also supports the Missouri National Guard, scholarship assistance, and the Compulsive Gamblers Fund.
The state's 21% tax on gross gaming revenue primarily supports K-12 public education.
Entry Revenue
Casinos don't pass the entry fee to their patrons but instead pay the admission tax directly to the state. The state's 13 riverboats counted 14.7 million patron entries in FY2023. Entry numbers have steadily declined over the past decade, with the boats counting more than 22.2 million admissions in 2014.
The Missouri Gaming Association, representing the state's casinos, opposes Griffith's proposal. The trade group says the increased fare will result in reduced capital improvement projects and fewer incentives for players. Staffing levels could also be impacted, the casino interests say.
Griffith says if lawmakers aren't willing to budge on increasing the $2 fare, another option is to legalize sports betting and use those taxes for veterans' nursing homes. A bipartisan bill allowing the state's riverboats to incorporate sportsbooks and partner with online sportsbook platforms stalled earlier this year after gaining support in the House.
House Bill 556 passed the lower chamber by a 118-35 vote. The measure was filibustered by state Sen. Denny Hoskins (R-Warrensburg).
Hoskins supports legalizing sports betting but says any further expansion of gaming in the state must also include a regulatory framework for controversial "no-chance" gaming machines common in convenience stores, gas stations, restaurants, and bars.
In June, Hoskins announced his candidacy for Missouri secretary of state. However, that election isn't until November 5, 2024, meaning he'll likely still be in the Senate when the General Assembly convenes next March.
Veterans Nursing Home Funding
Missouri operates seven nursing homes reserved for veterans. The Veterans Commission, a Missouri Department of Public Safety unit, says it's struggled in recent years to adequately staff the facilities, which has led to reduced bed counts.
The St. Louis Post-Dispatch reports that efforts by Gov. Mike Parson (R) to increase salaries for state employees have resulted in a hiring surge at the nursing homes. Since June, more nurses and medical staffers have allowed the nursing homes to increase their bed count by about 14%.
"The salary increases have been one of the largest benefits to our recruiting," Missouri Veterans Commission HR Director Paul Imhoff told the media outlet. "We've seen some good outcomes."