Mississippi Selling Debt Backed by Gambling Taxes
Posted on: September 22, 2015, 02:32h.
Last updated on: September 22, 2015, 02:32h.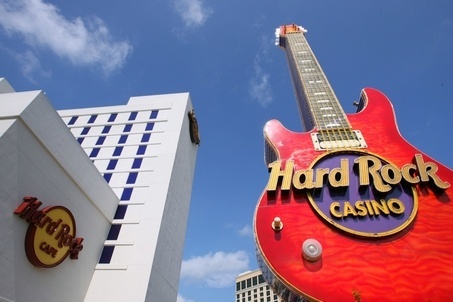 Mississippi casinos have seen their revenues drop year after year in the face of regional competition.
But despite that, the state is hoping that investors will be interested in buying debt from the state backed by the taxes it takes from those gambling resorts.
Mississippi is issuing $200 million worth of bonds that will be backed solely by the state's gaming revenues, which have fallen about 30 percent from their peak levels in 2008.
Despite that decline, the state hopes the offer will still be enticing to investors, since the state is still bringing in over $2 billion in gaming revenue each year.
"The trend is down," said Burt Mulford of Eagle Asset Management. "But they have such excess coverage in their ability to cover debt service that they're in a good position to cover declining revenues."
Bonds Given High Rating by Standard & Poor
Given those numbers, Standard & Poor was comfortable with giving the new bonds an A+ rating, the fifth-highest possible designation.
That means that a 20-year bond backed by the state's gambling taxes should earn investors about 3.7 percent each year, compared to about 3 percent for most AAA-rated debt.
The proceeds from the debt sale will be used to help fix the state's aging bridges.
Perhaps the most important repairs will be done to the Vicksburg Bridge, a highly-traveled structure that connects to Louisiana across the Mississippi River, and one that the state transportation department has described as structurally deficient.
Despite the recent downward trend, Mississippi still enjoys the nation's sixth-largest gambling industry in the United States. However, this position could be in danger, thanks in large part to neighboring states that are considering gambling expansion of their own.
In Alabama, some legislators see casinos and a state lottery as potential ways to help cut into budget deficits without raising taxes.
Over in Georgia, there is talk of perhaps licensing several casinos, with MGM saying they would be interested in spending as much as $1 billion on a resort complex in Atlanta.
If one or both of these states should ultimately go through with their plans, it could accelerate the decline of Mississippi's gambling industry.
Two casinos have closed in just the past year, while another, the Isle of Capri Casino, is expected to close in October.
Some Investors May Stay Away from Gambling-Based Bonds
Given the declining industry, there are still questions as to how enthusiastic major bond holders will be about buying into debt that is backed by gambling taxes.
While the numbers may add up, some investors are gun shy when it comes to gaining exposure to the gaming industry.
"There's definitely a saturation point to this," said Howard Cure of Evercore Wealth Management. "I usually stay away from these type of pure gaming-secured-type debt instruments because of those risks."
Mississippi's gaming industry struggles began well before its neighbors began exploring gaming expansions of their own. It took the industry years to recover from Hurricane Katrina, and the 2008 financial crisis sent revenues into a decline, something that was seen in states across the country.
Still, the higher yield on a relatively safe investment is still likely to attract some interest. By contrast, 20-year treasury bonds issued to fund the United States' national debt only offer about 2.67 percent interest.