Minnesota Online Lottery Under Fire
Posted on: May 5, 2014, 05:30h.
Last updated on: April 30, 2014, 10:42h.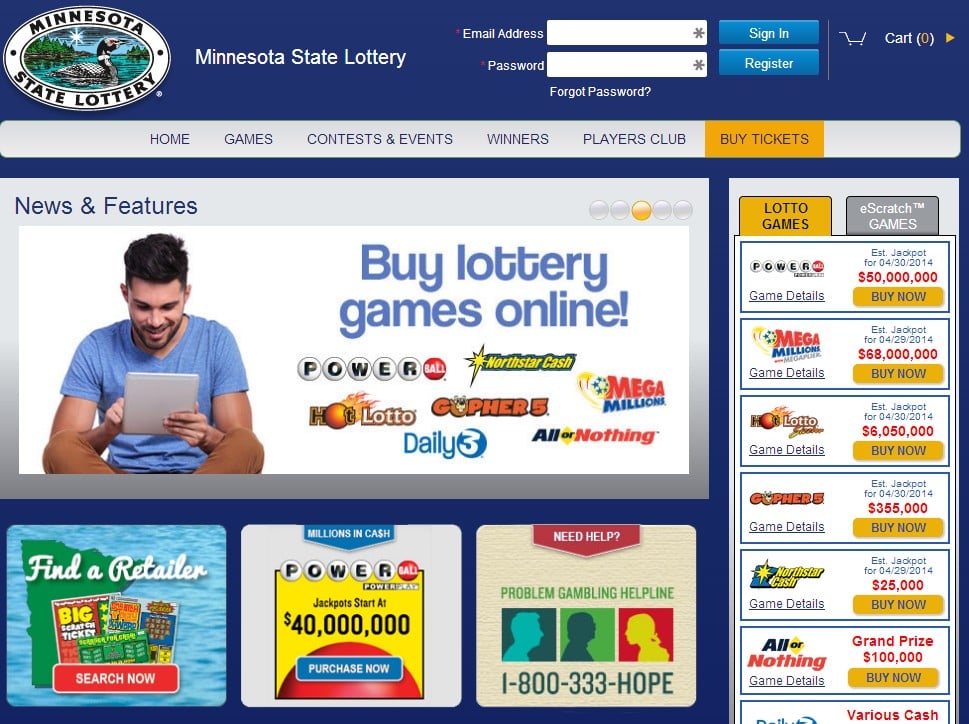 There's a lot of attention being paid to the debate over online gambling at the federal level right now. But progress – either towards national regulation or an outright ban – is likely to be slow, if it comes at all. Meanwhile, changes at the state level continue to happen, sometimes at lightning speed.
That's the case in Minnesota, where some lawmakers are moving quickly to end online lottery sales in that state. While the Minnesota Lottery has been available on the Internet for years, a recent backlash has sprung up as the games have begun to be marketed more aggressively.
Harsh Words from Critics
"This is not the online lottery. This is online crack," said State Representative Greg Davids (R-Preston). "This is addictive, and this is going to destroy families."
The biggest issue for many opponents is the increased availability of lottery games throughout the state. The Minnesota Lottery has been testing sales at ATMs, gas pumps, and through mobile devices, leading some to argue that the games are just too easy to access.
"We're going to now have gambling in every smart phone," said Jake Grassel of Citizens Against Gambling Expansion. "Every iPhone. Every school, every library, every Starbucks across the state."
These arguments seem to be quickly winning over legislators. The Minnesota Senate has already overwhelmingly voted to prohibit online lottery sales, and the House Commerce Committee approved a similar bill last week.
Governor Doubts Bill Can Be Stopped
And while Governor Mark Dayton said that he thinks the bill might be about helping competitors to the state lottery rather than any real concerns about the games themselves, he admitted that he may not be able to stop the bill from passing. While he wouldn't commit to signing the bill, he said that with enough support in the House, even his veto power wouldn't be able to stop the legislation.
However, he did ask that any such bill at least give the Minnesota Lottery time to wind down their online sales, giving the organization time to keep its commitments to players and vendors.
"Like many things in this session, it's being rushed through without the forethought it deserves," Dayton said.
But with support from leaders in both parties, it's likely that the bill will get a vote in the House sometime in the next few weeks.
Lottery Officials Defend Games
Meanwhile, Minnesota Lottery officials have continued to defend the expansion of their games to the online world, saying that they need to be innovative to stay with the times. According to Lottery Director Ed Van Sletten, the state could lose $8 million in annual revenues if online lottery sales were shut down. He also said that there are plenty of safeguards that ensure underage individuals can't make lottery purchases.
Van Sletten questioned why the Minnesota Lottery would be singled out for their marketing efforts.
"If we are going to legislate against marketing to young adults, I think you need to get a lot of the energy drink companies – Mountain Dew, for one – in here and talk to them, too," Van Sletten said.
The legislation could also put an end to lottery sales at gas pumps. Convenience store owners have opposed these sales, as they say they drive traffic away from their venues and towards gas stations.