Michigan Attorney General Targeting Illegal Online Gaming Websites
Posted on: September 18, 2023, 12:03h.
Last updated on: September 18, 2023, 03:27h.
Michigan Attorney General Dana Nessel says offshore and unregulated gaming websites targeting consumers in the Great Lake State will soon meet her legal wrath.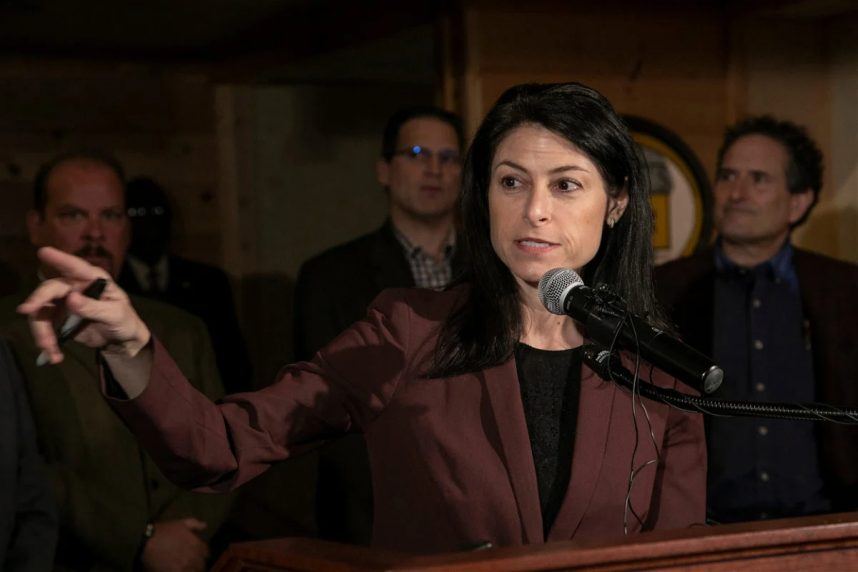 Nessel's office recently confirmed its threat of prosecution against a Massachusetts-based entity called Golden Hearts Games, Inc. That action resulted in securing an Assurance of Discontinuation from the unregulated gaming website.
Golden Hearts operates free-to-play social casino games. The Michigan Gaming Control Board (MGCB) initiated an investigation into the company's online operations in August 2021. That's after fielding complaints and inquiries from Michigan consumers accessing the platform.
Assisted by the state attorney general's office, gaming regulators concluded that Golden Hearts was operating in violation of Michigan's gaming laws. Last year, Nessel's office issued Golden Hearts a cease-and-desist order. However, the online website continued to allow players from Michigan to access its social games.
While Golden Hearts' online gaming website is free to play, players can purchase chips when their free allotment of tokens runs dry. Golden Hearts also allows players to redeem their digital coins for real cash prizes.
Online Crackdown
Michigan legalized iGaming and online sports betting in 2019. The law allows Detroit's three commercial casinos and the state's federally recognized gaming tribes to operate casino games and sports betting via the Internet.
The MGCB oversees the licensing and governance of both commercial and tribal online gaming operations. Michigan does allow for certain forms of charitable gaming, with the Michigan Lottery responsible for regulating that sector.
However, charitable gaming isn't permitted online in Michigan. Only nonprofit organizations qualify to operate charitable bingo, raffles, and other games — something Golden Hearts Games is not.
Nessel's office says Golden Hearts didn't adhere to the cease-and-desist order. That resulted in the state attorney general threatening a lawsuit against the company under the Michigan Consumer Protection Act on the grounds that Golden Hearts was "deceiving Michiganders into thinking that they were participating in legal gaming."
The litigation threat resulted in Golden Hearts agreeing to an Assurance of Discontinuance effective Sept. 1, 2023.
Unlicensed gaming robs our schools and our government of essential funding and leaves consumers unprotected," Nessel said. "When companies like Golden Hearts attempt to circumvent Michigan's gaming laws, they create the false impression that their games are legal and safe for consumers."
"My office is committed to ensuring that our gaming laws are strictly enforced and those who violate those laws are held accountable," Nessel concluded.
Unlawful Gaming Massive Business
Online sports betting is allowed in more than two dozen states. But iGaming, interactive slot machines, and table games remain limited to only six states. Because of the small legal market, offshore gaming websites continue targeting U.S. consumers.
The American Gaming Association estimates that over a half-trillion dollars is gambled unlawfully yearly via unregulated online casinos. The legal gaming industry and numerous state gaming boards have encouraged the Justice Department to take action against such rogue casino websites.
The DOJ last month assured the industry and regulatory bodies that combating illicit online gaming websites is a priority of the department.
"The Department takes seriously the issue of illegal gambling, including illegal online gambling, and continues to successfully investigate and prosecute illegal internet gambling," a DOJ official stressed.