Justice Department Claims Illegal Offshore Gaming Ops Remain a Priority
Posted on: August 30, 2023, 12:12h.
Last updated on: August 30, 2023, 09:00h.
The United States Department of Justice in April was petitioned by gaming regulators from seven states. They asked DOJ to ramp up the investigation and prosecution of illegal offshore gaming websites that target domestic players. The Justice Department responded this week with a letter stressing that the agency remains committed to combating such illicit online gaming activities.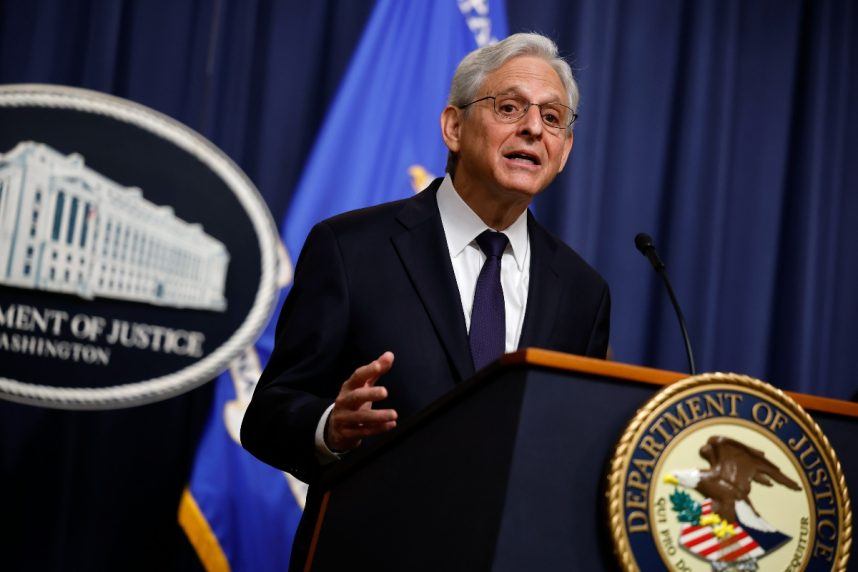 Legal online casinos remain limited to six states, as only New Jersey, Pennsylvania, Delaware, West Virginia, Connecticut, and Michigan have authorized iGaming with interactive slot machines and table games. Online sports betting is legal in nearly 30 states, plus Washington, DC.
Despite the expansion of legal online sports betting, offshore sportsbooks continue to target U.S. bettors. And with legal iGaming still limited, many unregulated internet casino platforms operating from foreign jurisdictions continue to target U.S.-based gamblers.
The American Gaming Association (AGA) estimates that more than $500 billion is gambled unlawfully through unregulated gambling websites each year. The casino lobby says that results in states missing out on approximately $13 billion in tax income.
The Unlawful Internet Gambling Enforcement Act (UIGEA) of 2006 makes it a federal crime for a business to operate an online casino unless licensed by a state where such gaming is legal. The U.S. Wire Act of 1961 additionally prohibits the use of wire transactions across state or country lines for the purpose of gambling.   
States' Petition
In April, gaming regulators from Nevada, New Jersey, Michigan, Illinois, Colorado, Louisiana, and Mississippi wrote Attorney General Merrick Garland, petitioning the nation's chief law enforcement officer to dedicate more resources to illicit online gaming enterprises.
As the primary regulators of the legal gaming industry in our seven states, we write today to urge the Department of Justice to prioritize combatting illegal, offshore sportsbooks and online casinos. The dangers posed by these unlawful operations are well known, including a lack of investment in responsible gaming programs, loss of state tax revenue that funds important initiatives, no age verification requirements to protect minors, no controls to prevent money laundering, an absence of guarantees that customers will receive fair payouts and much more," the letter read.
"States with legalized gaming have gone to great lengths, through robust gaming laws and regulations, to ensure that each state can protect its citizens and regulate gaming in an efficient, effective manner," the letter continued. "Offshore operators who offer their products into these highly-regulated state jurisdictions are doing so in contravention of not only state laws but federal law."
Appeal Heard
Megan Bennett, an intergovernmental liaison at the DOJ, wrote a letter in response to the seven state gaming regulatory agencies. Bennett said the federal law enforcement agency appreciated the states' input and stressed that illegal gambling is a Justice Department priority.
The Department takes seriously the issue of illegal gambling, including illegal online gambling, and continues to successfully investigate and prosecute illegal internet gambling," Bennett stressed.
Her response coincided with the high-profile arrest of 73-year-old Richard Sullivan, who had been wanted by the DOJ since he was indicted in 2010 on allegations of running a multimillion-dollar sports betting ring from Antigua.
"The Department appreciates the adverse impact illegal gaming has on individuals and communities and will continue to use all available tools to detect, investigate, and prosecute such illegal activity," Bennett added.