MGM Springfield Casino Taxes to Fund Impaired Driving Study and Gaming's Impact
Posted on: August 24, 2023, 01:35h.
Last updated on: August 24, 2023, 09:57h.
Gaming taxes generated by the MGM Springfield will be used to fund a study on impaired driving and whether Massachusetts casinos have led to increased rates of DUIs.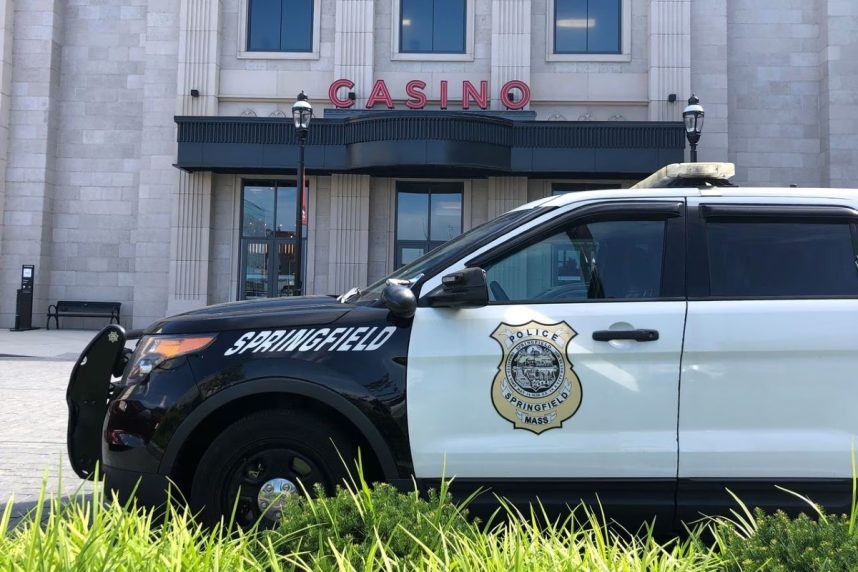 Google "casino" and "DUI," and the news search will return an abundance of headlines about gamblers being arrested for driving impaired. Casino.org's crime reporter, Ed Silverstein, regularly covers the criminal activity of impaired drivers who are arrested after leaving the gaming places.
Christopher Bruce, a crime analysis consultant with the Massachusetts Gaming Commission (MGC), determined through research compiled in 2021 that the state's allowance of commercial casinos has resulted in increased operating under the influence (OUI) arrests and crashes on roads near the gaming establishments.
Casinos serve alcohol to thousands of patrons per day, most of whom arrive by car. Even the best efforts by the casinos to stop patrons from becoming intoxicated, and the best efforts by both the casinos and the police to stop intoxicated patrons from driving, will fail to corral all of them," Bruce reasoned.
The crime analysis expert said his report isn't meant to cast "blame," but to develop better policies to promote safe driving. Bruce also said since casinos in Massachusetts can serve alcohol until 4 a.m., two hours after bars and restaurants must cease serving drinks, he believes the casinos are blamed for more DUI-related crashes and arrests, as they're cited as the "last drink" location.
Springfield Study
It's been nearly two years since Bruce's study was released. Officials in Springfield say it's time for an updated probe and one centered on how MGM's $960 million casino resort has impacted DUI incidences.
Springfield recently petitioned the MGC for a grant to fund the review. The state gaming regulator this week signed off on allocating $191,200 to produce the qualitative study.
"Although we've applied for this grant for the city of Springfield because MGM is here, we know individuals who gamble at MGM come from surrounding towns and also come from out of state," explained Springfield Health and Human Services Commissioner Helen Caulton-Harris.
Being Category 1 Resort-Casino properties, both MGM Springfield and Encore Boston Harbor direct 25% of their gross gaming revenue to the state in the form of taxes. The MGC sets aside 6.5% of that money for its Community Mitigation Fund.
The MGC's Community Mitigation Fund gathers gaming tax revenue to use as grants for local projects and research for the state's casino host cities and their surrounding communities.
"The Massachusetts Gaming Commission is proud to continue to support our local communities through the Community Mitigation Fund program as they seek to advance needs in road safety, public safety training and personnel, job readiness programming, and tourism marketing," MGC Chair Cathy Judd-Stein in a statement.
Research Goals
Caulton-Harris said that while the research will include statistics on casino-related DUI occurrences, the primary objective will be formulating mitigation and intervention strategies. Educational and outreach programs are also expected.
The city's Health and Human Services Department will conduct the study in conjunction with the New North Citizens' Council. This Springfield-based nonprofit provides advocacy, public, and human services to Hampden County residents.