MGM Resorts Selling Mandalay Bay, Grand to Blackstone, MGP For $4.6 Billion, Will Leaseback Strip Venues
Posted on: January 14, 2020, 07:35h.
Last updated on: January 14, 2020, 11:56h.
MGM Resorts International (NYSE:MGM) is selling the MGM Grand and Mandalay Bay on the Las Vegas Strip to a joint venture controlled by MGM Growth Properties (NYSE:MGP) and Blackstone Real Estate Income Trust (BREIT) for $4.6 billion, the gaming operator said Tuesday.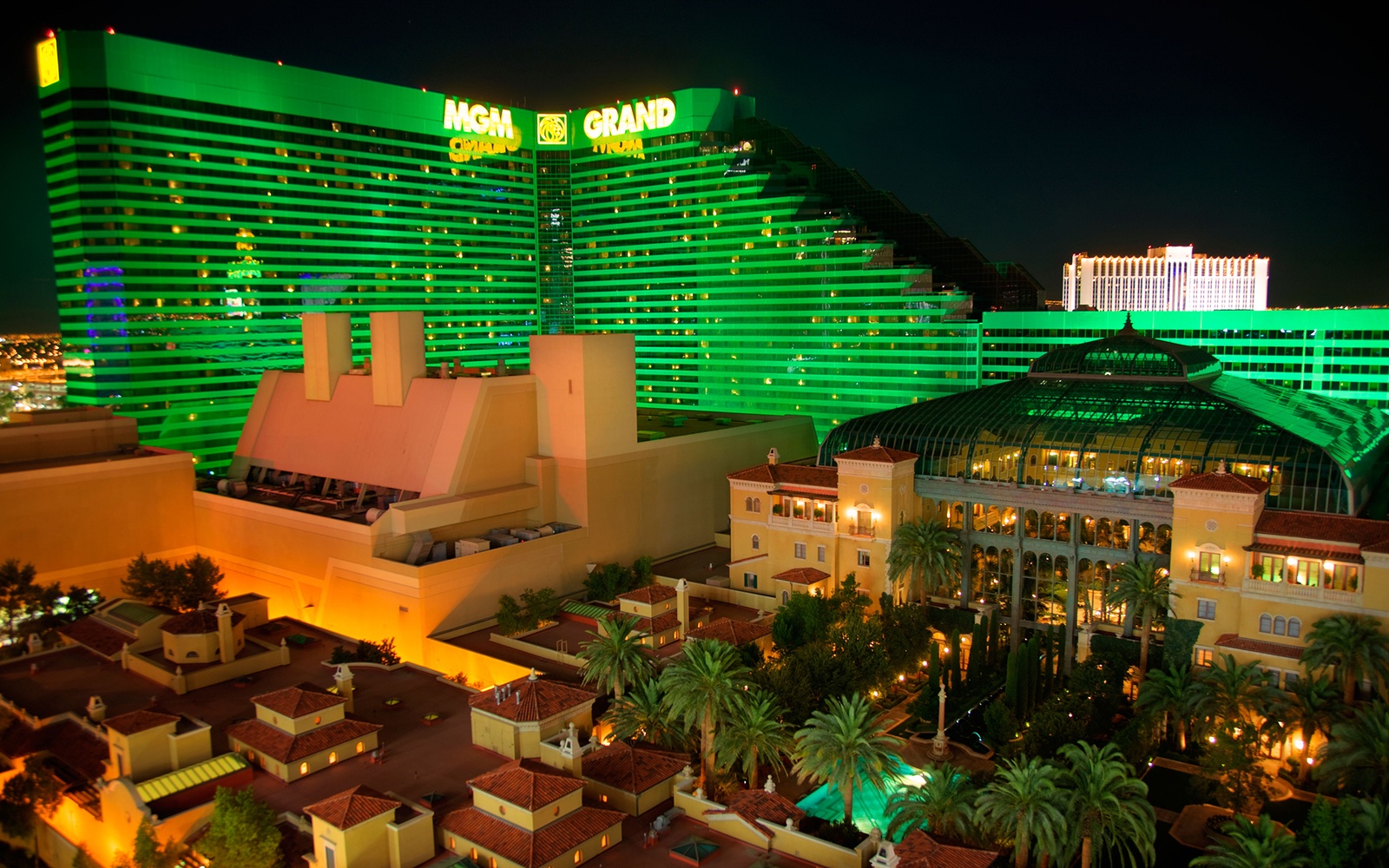 MGM will leaseback those properties from the MGP/BREIT partnership for an initial rent term of $292 million per year. BREIT, a real estate entity controlled by private equity firm Blackstone Group Inc. (NYSE:BX), is the same group that acquired the Bellagio from MGM for $4.25 billion last year. As part of that deal, the gaming company took a five percent stake in the real estate firm.
For the Grand, MGM is fetching $2.5 billion, representing a multiple of 15.75x rent, below the 17.3x it garnered for Bellagio. Tied to the sale of that property, MGM will net cash proceeds of $2.4 billion and $85 million worth of MGP units. The integrated resort operator already controls about two-thirds of the gaming real estate investment trust (REIT). That percentage will decline to 55 percent as part of a new pact, should MGM choose to redeem units in the real estate company.
These announcements represent a key milestone in executing the Company's previously communicated asset-light strategy, one that enables a best-in-class balance sheet and strong free cash flow generation to provide MGM Resorts with meaningful strategic flexibility to create continued value for our shareholders," said MGM CEO Jim Murren in a statement.
MGP also reached a deal with MGM to deliver up to $1.4 billion in cash for the latter's existing units in the partnership. When combining the transactions announced today with the sales of Bellagio and Circus Circus, completed late last year, MGM will have wrung a combined $8.2 billion in cash out of Strip assets in a matter of months.
MGM can redeem units in the MGP agreement for up to two years after closing. But the company said it expects to do so "within the early part of that window."
Back in the Mix
MGP was spun off by MGM in April 2016, and since then, the two entities have been tightly linked. MGM is the real estate firm's marquee tenant, leasing well-known venues such as the Luxor and Mirage on the Strip and the Borgata in Atlantic City, N.J. from the company.
MGP is also a major cash generator for its former parent, having delivered more than $335 million in dividends to the gaming company last year alone. When the sale of Bellagio to BREIT was confirmed last year, analysts speculated that MGP could be left out in the cold in MGM's future Strip asset monetization efforts, as the operator looked to go "out of the family" in search of higher multiples.
MGP allayed those concerns last November, announcing a massive share offering aimed at raising cash for potential deals with MGM.
Under the terms of the transactions announced today, MGP will control 50.1 percent of the joint venture with BREIT, with the Blackstone entity controlling the rest. It's expected that the MGM Grand and Mandalay sales will be finalized in the current quarter.
More to Sell
In Murren's quest to build a "fortress balance sheet," MGM could explore other cash-raising opportunities, including sales of the MGM Springfield and its 50 percent interest in CityCenter, or further pruning of its MGP position.
"Our corporate objective remains crystal clear: we will continue to monetize our owned real estate assets, which facilitates our strong focus on returning capital to our shareholders, while also retaining significant flexibility to pursue our visible growth initiatives, including Japan and sports betting," said the MGM CEO.
With the proceeds from the aforementioned sales, MGM is looking to reduce domestic debt to 1x by the end of this year and bolster shareholder returns in the form of increased buybacks and higher dividends.