MGM Resorts Wins First Casino License in Japan With $8.1B Osaka Bay Resort
Posted on: April 14, 2023, 08:46h.
Last updated on: April 14, 2023, 11:09h.
MGM Resorts International, the largest operator of casinos on the Las Vegas Strip that is also licensed in China's Macau, is further expanding its international portfolio by way of Japan and Osaka.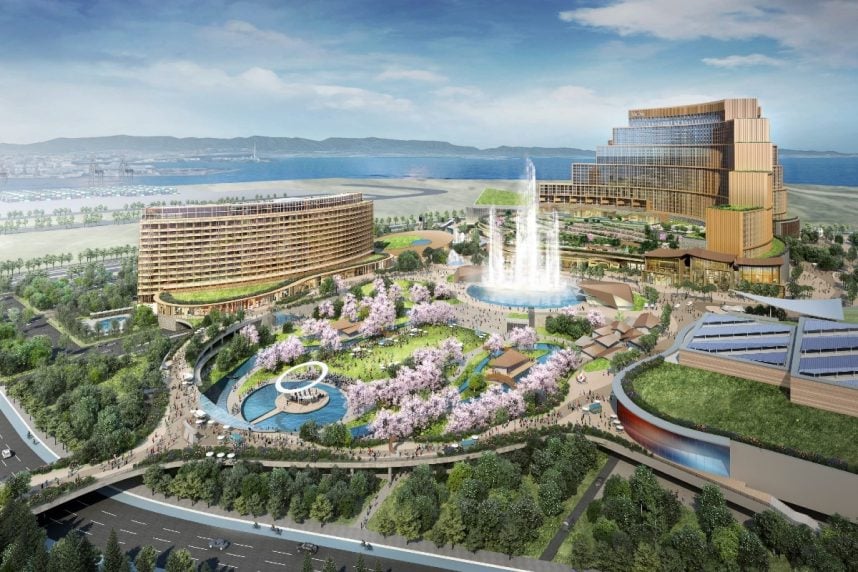 Japan's central government on Friday signed off on the Osaka Prefecture's bid in partnership with MGM to construct a sprawling integrated resort (IR) on Yumeshima, an artificial island in Osaka Bay. The project comes with a JPY1.08 trillion (US$8.1 billion) price tag for a blueprint that includes 5.3 million square feet of indoor space.
In 2018, Japan's controlling Liberal Democratic Party (LDP) was encouraged by the late Prime Minister Shinzo Abe to legalize commercial casinos. Abe believed it was in the best interest of the country to grow leisure tourism to the Asian nation.
Abe's successors have carried on his casino mission. PM Fumio Kishida, who assumed office in October 2021, hopes the Osaka casino will attract first-time and repeat visitors to Japan. The hope is they will better learn about what the country has to offer outside of its internationally known reputation as a place for business.
We hope the casino will become a tourism base that promotes Japan's charms to the world," Kishida declared.
Despite opposition from the general public and opposition groups in the National Diet, the powerful LDP pushed through its gaming bill on the final day of 2018. When Japan told the world it would embark on becoming a legal casino market, the news gained the attention of the world's largest casino operators.
Japan's tedious rulemaking process, which dragged on for years, and then a pandemic, resulted in most companies folding on Japan. But MGM, one of the first companies to express interest in the Land of the Rising Sun, had established offices there four years before Japan's gaming bill passed, and remained steadfast in its ambitions to enter the world's 11th-most populated country.
MGM Osaka Greenlit
Japan's 2018 gaming law allows the central government to issue as many as three IR licenses in what was once a competitive bidding war involving numerous prefectures like Yokohama and Nagasaki, and global casino companies such as Las Vegas Sands and Wynn Resorts. The end outcome resulted in just two bids.
Along with MGM Osaka, Nagasaki officials pitched the central government a casino plan in conjunction with Casinos Austria. Japan's casino selection committee hasn't yet recommended licensing the Nagasaki plan because of funding concerns.
MGM's former longtime CEO, Jim Murren, had his eyes set on Osaka since as early as 2014. MGM's unwavering commitment to Osaka has proven Murren's comments years ago that Osaka would be Japan's "first integrated resort location."
MGM Resorts is leading a consortium with its primary Japanese partner, Orix Corporation. Orix is a diversified financial services group headquartered in Osaka.
MGM and Orix are 40-40 partners in the $8.1 billion scheme. The remaining 20% ownership stake is spread among 20 other Japanese-based entities, including Panasonic, Kansai Electric Power, and West Japan Railway.
IR Details
MGM Osaka is targeting an opening date in 2029. The facility will be expected to draw 20 million visitors a year (14 million domestic and six million international tourists) who generate nearly $4 billion a year in gross revenue.
Most of the income, early projections forecast, will be derived from gaming.
Gaming analyst John DeCree of CBRE Equity Research told Casino.org Friday morning that MGM Osaka's casino floor could generate $3.2 billion in gross gaming revenue annually. DeCree also believes Japan's casino industry could one day overtake Singapore because of Osaka'a monopoly on casino gaming in Japan.
Osaka is a quick 90-minute flight or two-hour bullet train from Tokyo, giving MGM access to an even greater population base with no other domestic casino options potentially for several years," DeCree said.
MGM Osaka is set to be built on 122 acres of largely vacant land on Yumeshima Island. The blueprint includes a casino, hotels, convention space, retail shopping, and numerous other amenities and attractions.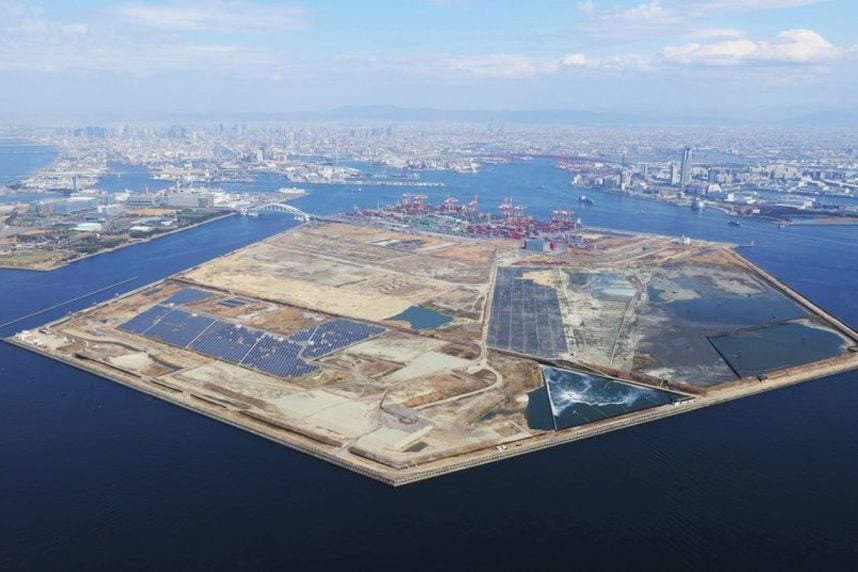 Most Read