MGM Resorts CEO Jim Murren Predicts Osaka Will Be Japan's First Approved IR Casino Location
Posted on: March 22, 2019, 04:00h.
Last updated on: March 21, 2019, 11:45h.
MGM Resorts CEO Jim Murren opined this week that Osaka will be the first region approved for an integrated casino resort (IR) in Japan's forthcoming commercial gaming industry.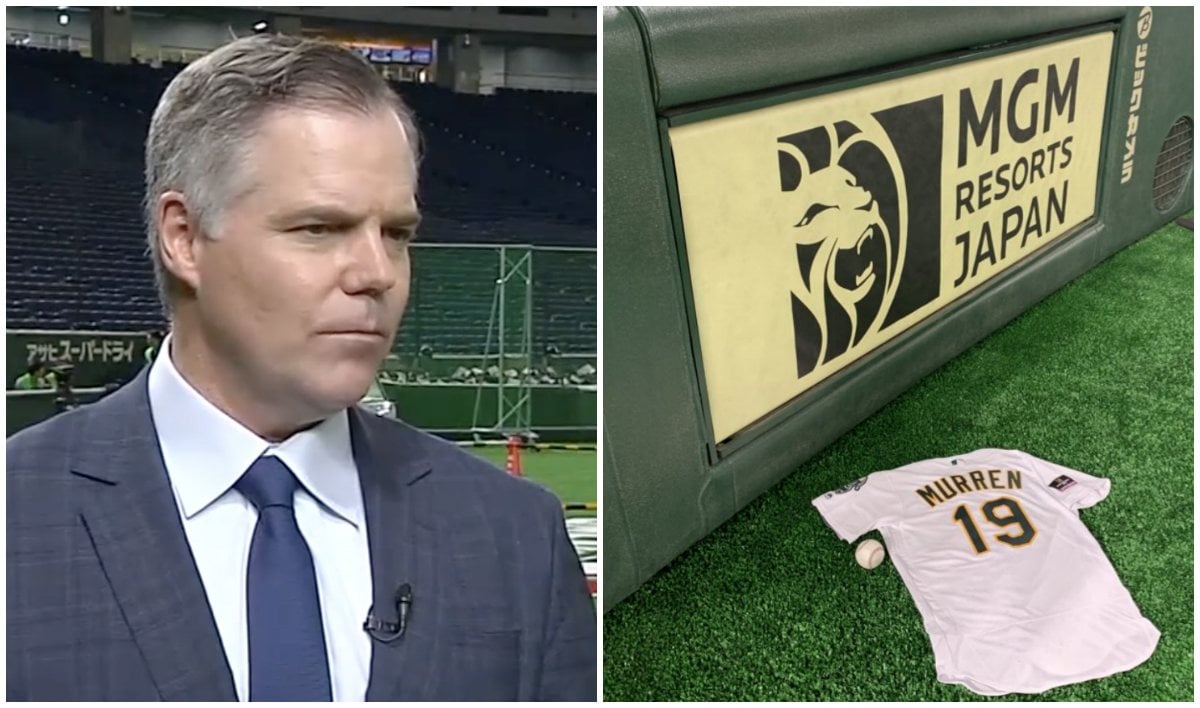 In Japan for the MLB Opening Series at the Tokyo Dome between the Seattle Mariners and Oakland Athletics in which MGM is the title sponsor, Murren spoke with Bloomberg and provided insight on where the company stands in the bidding process. The chief executive said he believes Osaka will be the first area to receive approval to build a multibillion-dollar IR, and he hopes MGM is the prefecture's casino partner.
We've made a decision to focus all of our energy on Osaka," Murren explained. "We believe Osaka is going to be the first integrated resort location. The government is very excited about it."
Murren predicts that the city government will issue its request for proposal (RFP) sometime in the next several months, and will decide which casino operator to partner with in the early part of 2020.
World Expo Impact
Osaka will host the 2025 World Expo after beating out bids from Russia and Azerbaijan. The six-month event will run May 3 to November 3, 2025, with the showcase theme being "Designing Future Society for Our Lives."
The World Expo – sanctioned by the Bureau International des Expositions – is held every five years. The fair is designed to showcase culture and industrial progresses around the world.
Murren says there's an urgency among the Osaka government to have the IR site developed as soon as possible to coincide with the 2025 Expo. Prefecture Governor Ichiro Matsui and Osaka Mayor Hirofumi Yoshimura were instrumental in bringing the international event to Japan, and both politicians say they remain committed to the casino project.
Of course, MGM Resorts won't be the only casino operator that accepts Osaka's RFP. Las Vegas Sands, the co-consensus frontrunner for licensure in Japan along with MGM, is also targeting the prefecture. Galaxy Entertainment and Melco Resorts are additionally readying bids.
All of the aforementioned casino operators are licensed in Macau.
Budding Osaka
Murren says he's confident Osaka will become one of the three destinations Japan's National Diet approves for a casino resort. Other potential locations include city sites in the prefectures of Wakayama, Nagasaki, Hokkaido, and Kanagawa.
Tourism statistics from the Osaka prefecture show that visitation increased five times between 2012 and 2017, far outpacing Tokyo.
Journalist Stanley White of Reuters' Tokyo bureau concluded this month, "The success of Osaka, long overshadowed by Tokyo and dismissed as gritty and chaotic, has caught analysts by surprise. The city's compact layout and food culture have proven a hit with Asian tourists, and that has created new opportunities for start-ups, social media marketing consultants, and foreign property developers."
In Osaka's "IR Fundamentals Plan" issued last month, the prefecture government says developers will need to commit at least $8.5 billion to be considered for partnership.
Most Read