MGM Resorts CEO Bill Hornbuckle Traveling to Japan to Sign Final Development Docs
Posted on: September 11, 2023, 09:51h.
Last updated on: September 11, 2023, 12:50h.
MGM Resorts CEO Bill Hornbuckle says he'll travel to Japan later this month to sign the final two remaining development agreements relating to the company's $9.3 billion integrated casino resort project in Osaka.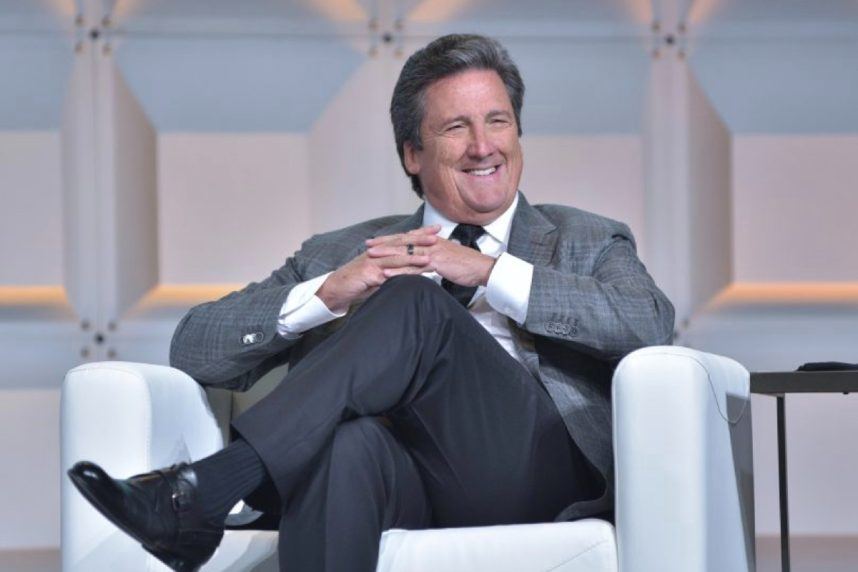 MGM is part of a consortium with Japanese financial services conglomerate Orix Corporation to bring Japan its first casino. In April 2022, the company secured Japan's first casino license after pitching the central government an integrated resort plan for Yumeshima, an artificial island in Osaka Bay.
MGM and Orix will each control 42.5% of the destination, with the remaining 15% stake held by other financial backers, including Panasonic, Kansai Electric, and West Japan Railway.
Hornbuckle discussed the MGM Osaka project and its repeated delays and redesigns during the recent 2023 Bank of American Gaming and Lodging Conference. During which, Hornbuckle said MGM is finally readying to break ground on the IR that will take several years to construct.
"We have spent an extensive amount of time rescoping the project," Hornbuckle said at the conference. "It's been a journey."
MGM has been fixated on Japan for nearly a decade. Former MGM CEO Jim Murren prophesied in 2014 that MGM would open Japan's "first integrated resort" in Osaka.
Japan's National Diet legalized up to three commercial casino resorts in 2018. Only MGM Osaka has been licensed to date.   
Final Contracts
Hornbuckle says he will soon travel to Japan to sign the project's final two development agreements. One is for a lease of the property, and the other is an implementation agreement allowing work to begin on the resort.
I'm supposed to get on an airplane on September 29 and go to Japan to sign the final two agreements," Hornbuckle said. "That means we can start in earnest, and to the extent we are able to do that, this will open in 2030."
Global inflation has ballooned the MGM Osaka price tag by more than $1 billion. But Hornbuckle says the yen depreciating has played into the Las Vegas-based gaming operator's hand.
The yen's value against the US dollar has tumbled considerably since the COVID-19 pandemic. The yen's purchasing power against the US dollar is down more than 25% since November 2020. This week, a US dollar is worth about 146 Japanese yen.
MGM officials have often referred to MGM Osaka as a $10 billion project, which could be a more appropriate budget should the yen recover.
The yen is trading at 145 or 147, some silly number right now," Hornbuckle explained.
The MGM boss isn't overly worried about the massive spending requirement to bring Japan's first casino to reality. Hornbuckle cited Japan's population, numbering more than 100 million, including 19 million people in Osaka, as warranting the company's ongoing financial commitment.
Engineering Marvel
Building a sprawling integrated resort and casino complex on an artificial island is no simple feat. Hornbuckle says the site, which spans more than 100 acres, will soon be ready for construction to break ground.
The MGM chief executive detailed that the casino resort's frame will go down some 230 feet to reach bedrock. Hornbuckle says the drilling and cementing of the structure's foundation will likely endure through 2024.
Come early 2025, Hornbuckle hopes, "you'll begin to see hard construction going up." MGM is targeting 2030 to welcome its first guests to MGM Osaka.