MGM Resorts Spending 'Ungodly Amounts of Money' Lobbying in Connecticut
Posted on: January 22, 2018, 05:00h.
Last updated on: January 22, 2018, 04:22h.
MGM Resorts is on track to open its $960 million integrated casino resort in Springfield, Massachusetts, this September.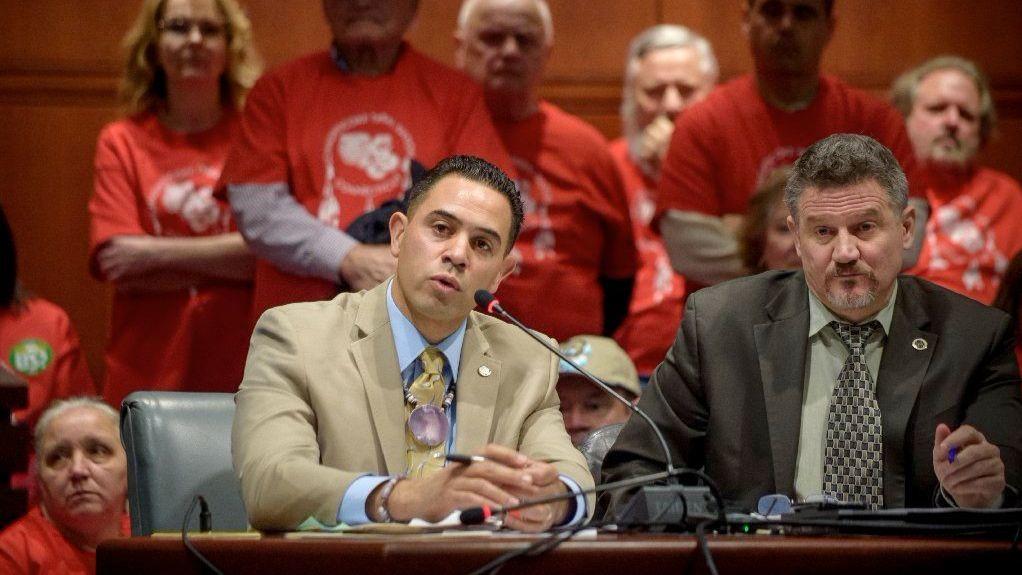 And some 25 miles south in the Connecticut capital of Hartford, the casino operator is spending big money trying to safeguard its nearly $1 billion investment.
In response to Massachusetts authorizing MGM Springfield, lawmakers in Connecticut subsequently approved a jointly constructed and owned satellite casino by its two Native American tribes in East Windsor. The state amended their respective gaming compacts to make sure revenue from Foxwoods and Mohegan Sun continues to flow into state coffers.
MGM has argued in court and before state lawmakers that if Connecticut wishes to expand gambling for the first time since 1993, it must do so with a competitive bidding process. The casino company additionally claims the state has expanded gambling to off-sovereign land without the consent of voters, which is required under the state constitution.
According to the Office of State Ethics, the Las Vegas-based casino company spent $3.8 million lobbying those opinions last year.
"It's par for the course," Andrew Doba, a spokesman representing the Mashantucket Pequot and Mohegan Sun tribes, told the Connecticut Post. "MGM has shown, month after month, year after year, that they are willing to spend ungodly amounts of money to prevent Connecticut from taking the logical and necessary steps to protecting jobs and revenue."
MGM's lobbying spending trumps the two tribes', which collectively totaled $1,456,552 in 2017.
East Windsor Casino Legality
With Foxwoods and Mohegan Sun both located in the southeastern part of the state, the $300 million East Windsor development was seen by tribal leaders and state politicians as a way to keep gambling dollars from flowing north to Springfield. The proposed East Windsor casino site is just 13 miles from MGM Springfield.
Lawmakers and Connecticut Governor Dannel Malloy (D) argue they aren't authorizing commercial gambling, but protecting jobs and tax revenue. However, the East Windsor land was acquired by the tribes just last year, and to date, the US Bureau of Indian Affairs has been all over the map in determining whether the property can and will be taken into federal trust.
Burning Bridges
A large part of MGM's lobbying message is that it's interested in building a $675 million casino resort in Bridgeport. MGM CEO Jim Murren even visited the seaport city last month where he said a city of Bridgeport's size, paired with its current economic struggles, make it a much better candidate for Connecticut to expand gambling to.
Located on the Long Island Sound, Bridgeport is 70 miles south of Springfield.
Despite Murren's public appearance, critics say there's plenty of reasons to believe MGM's Bridgeport ambitions are a bluff.
During a recent conference call with investors, the CEO said MGM Resorts was winding down its development cycle with Springfield, with the only exception being should the company land a license in Japan. Moving forward, Murren says renovating and focusing on current properties would be the strategy.