MGM Resorts CEO Bill Hornbuckle Thanks Guests for Patience During Cyberattack
Posted on: September 14, 2023, 09:33h.
Last updated on: September 14, 2023, 06:18h.
More than four days after MGM Resorts guests began encountering service disruptions on the casino floors and throughout the gaming resorts, company CEO Bill Hornbuckle has released a public statement addressing the matter.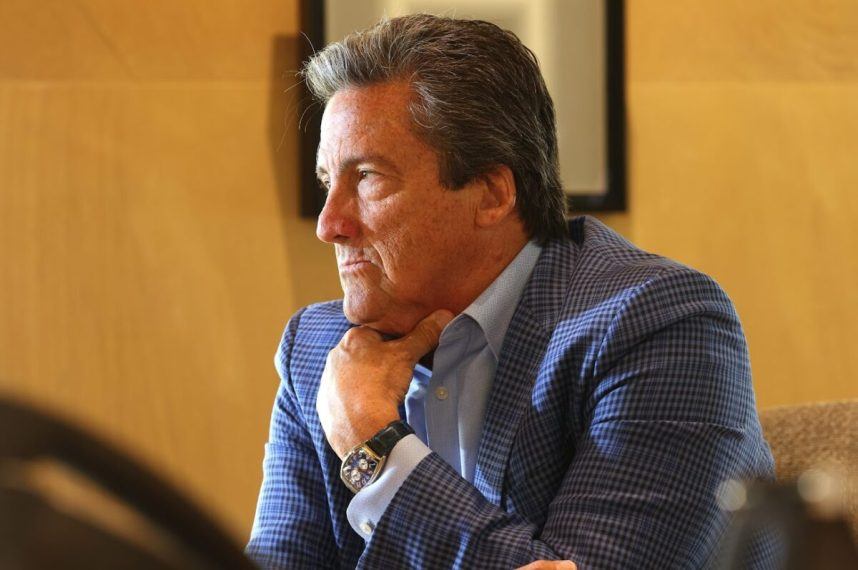 Hornbuckle has led MGM — Nevada's largest employer and the operator of the most casinos on the Las Vegas Strip — since July 2020. His tenure began amid the COVID-19 pandemic, and this week, the gaming executive encountered his second major operational problem with a cyberattack on the company's IT systems.
MGM was hit by a ransomware attack sometime on Sunday, Sept. 10. The incident took MGM's websites offline, locked MGM employees out of their email, and disrupted gaming and resort-wide hospitality operations.
Operational deficiencies continue at MGM properties in Las Vegas and across the country. Digital room keys and self-check-in kiosks remain disabled, causing long and frustrating lines at the front desk.
As for gaming, some slot machines are operational. However, players cannot receive vouchers to redeem their money at a kiosk cashier. Gamblers instead must wait for a slot attendant to arrive to give them cash. Table games have been less affected.
But credit and debit card use largely remains disabled, though some restaurants are again taking plastic as of this morning.
Boss Thanks Guests, Staff
Despite the operational challenges and shortcomings, MGM has kept all of its resorts open.
I want to personally thank our guests for showing us great kindness and patience this week as we've worked through a cybersecurity issue," Hornbuckle said on a note shared on LinkedIn. "We continue to work diligently to resolve this issue, and that includes increasing our staffing levels across our properties to help ensure individual needs are addressed as promptly as possible. Again, thank you for your patience and the kindness you've shown to our employees."
Hornbuckle then thanked his staff.
And speaking of our tens of thousands of employees, I want to thank all of you for working so incredibly hard to maintain a high level of service," the MGM CEO wrote. "I understand this week has been challenging and appreciate you so much for your great dedication, resourcefulness, and the good cheer you are bringing every day."
It's unclear if the MGM cyberattack will impact payroll processing. Some rumblings on Twitter have suggested it will, which could damper morale in the coming days and weeks should the issue not be resolved.
Ransom Demand
Caesars Entertainment is expected to soon reveal through securities filings that it paid a ransom in a similar cyberattack earlier this year. New rules from the U.S. Securities and Exchange Commission require publicly traded companies to publicly disclose when they pay a ransom to a cyber group in exchange for having its IT systems restored.
MGM and Caesars have reportedly been targeted by the same group, a criminal entity that goes by the name "Scattered Spider." Bloomberg reports that Scattered Spider comprises hackers based in the U.S. and UK who have previously targeted telecommunications companies.
Casinos have long been prime targets for illicit hacking organizations, as the companies maintain large databases of customers and sensitive financial and legal information. Casinos also have extensive IT networks, with their gaming floors today largely digital and dependent on computer systems.
Most Read