New Jersey Devils Anticipate $5M Windfall from Sports Betting Deals This Season
Posted on: September 21, 2018, 02:00h.
Last updated on: September 21, 2018, 12:56h.
The New Jersey Devils say that they expect to make as much as $5 million from partnering with sportsbooks and casinos in their local market, highlighting an advantage of being one of the few professional sports teams currently playing in a state with legalized sports betting.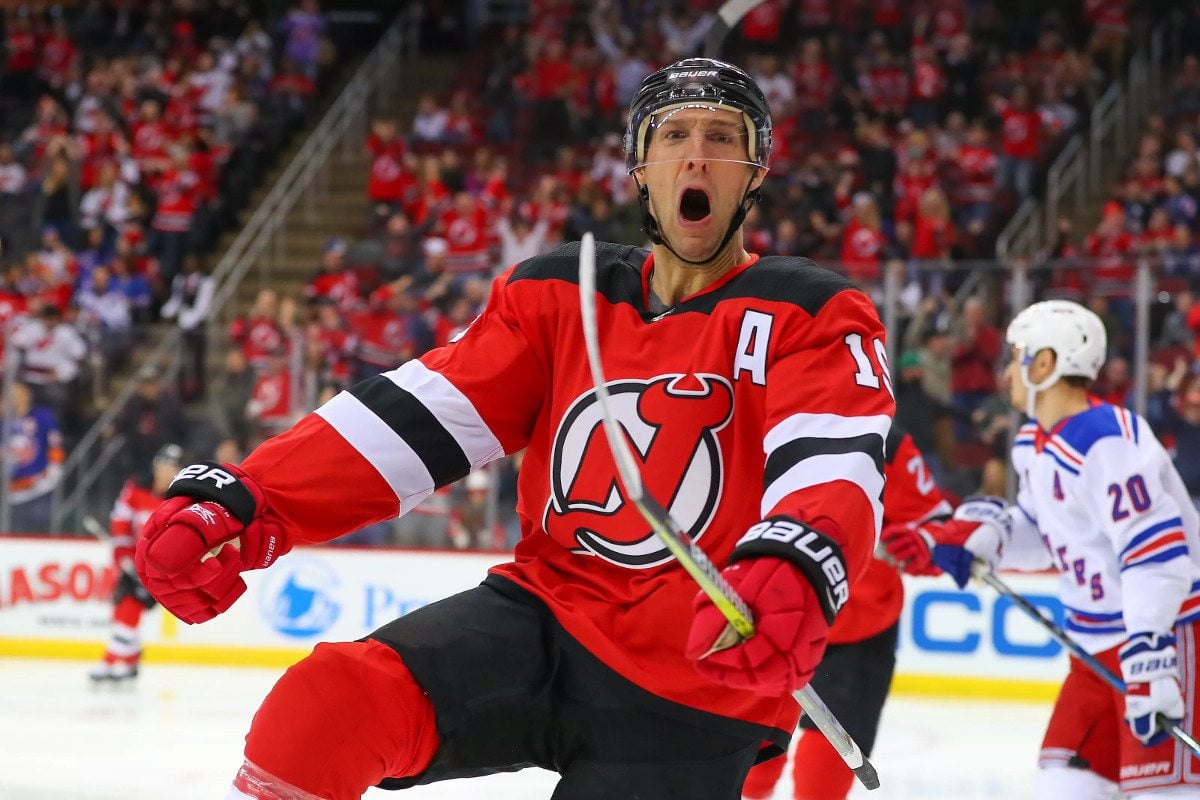 That information comes from an interview with Bloomberg TV, where Devils team president Hugh Weber expounded on the benefits – financial and otherwise – his team will see from sports betting.
Sportsbooks Look to Engage Devils Fans
Increased fan engagement has long been touted as a benefit of everything from fantasy sports to sports betting, as viewers are more likely to stick with a game after the result is no longer in doubt if they care about more than just who wins or loses.
"We see the sports betting as additive to the experience for our fans," Weber said in the interview.
The financial windfall comes from the fact that sportsbooks in the state want to turn Devils fans into bettors. According to Weber, a number of operators have expressed interest in partnering with the team this season.
"We'll see probably in the neighborhood of $5 million come into the team this year just through various marketing partnerships with a multitude of different players that are in this space, because they are looking to get engaged with our fans," he said.
Weber also noted that being in a market without many major sports franchises was "a great advantage." While both the New York Giants and New York Jets play their home games at the Meadowlands, the Devils are the only major sports team that actually features New Jersey in its name.
Teams Warming to Gambling Partnerships
Weber didn't note which operators the team would be working with this season. Along with the Meadowlands and Monmouth Park racetracks, several Atlantic City casinos also now offer sports betting. In addition, there are a number of mobile betting options also accessible throughout the state.
The Devils could also feasibly partner with operators just over the border in Pennsylvania. However, sports betting has yet to get up and running in that state, with the first books expected to open later this year. It's also likely that operators along the border with New Jersey would try to partner with the Philadelphia Flyers rather than their neighboring rivals.
Weber's insight into his team's partnerships with gambling firms comes at a time when sports franchises are beginning to warm to the idea of working with sportsbooks and casinos. Earlier this week, the Vegas Golden Knights announced that they would be entering into a multi-year partnership with bookmaker William Hill that would see extensive signage and other promotional efforts for the sportsbook operator at T-Mobile Arena and during team broadcasts.
The Devils themselves are no stranger to gambling partnerships. When online casino gambling first became legal in New Jersey, the franchise reached a sponsorship deal with Bwin.party to promote the Partypoker brand.
Latest Casino Stocks:
Retrieving stocks data...
Retrieving stocks data...
Retrieving stocks data...
Retrieving stocks data...
Retrieving stocks data...