Las Vegas' Only Gay-Owned and Targeted Boutique Hotel Opening Soon
Posted on: April 22, 2023, 03:38h.
Last updated on: April 29, 2023, 08:37h.
The Bent Inn will open sometime this summer at 207 N. 11th St., steps from the Fremont Street Experience. The co-owners of the property describe it as "the only LGBTQ-owned and operated boutique hotel in Las Vegas," and extensive research by Casino.org could turn up no previous claimants to that title.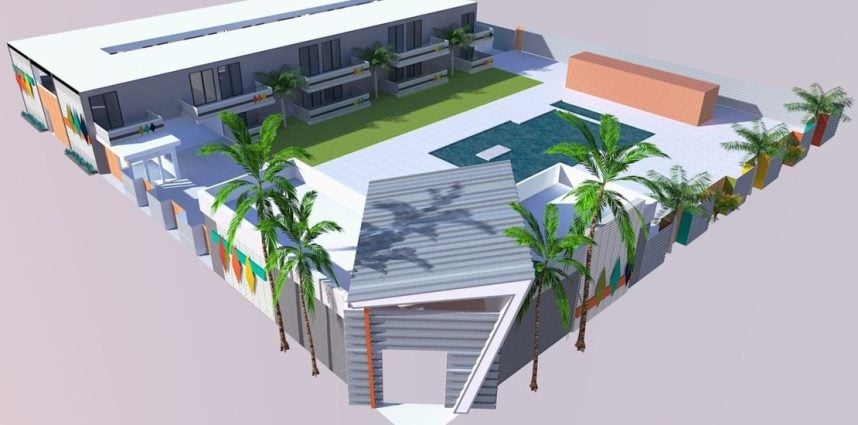 Featuring 33 "playfully designed" rooms, according to marketing materials, the hotel is being developed by Mark Hunter and Greg Kafka — the previous owners of the Palm Springs resorts Escape and Desert Paradise — under their Escape Resorts banner.
The resort's motto is "bending the LGBTQ+ Las Vegas experience." Marketing materials also describe the business as "a judgement-free place where unforgettable experiences and friendships are formed."
"Las Vegas has not had a hotel catering to the gay community for years and we plan on making that a thing of the past," read a 2020 blog post from Hunter and Kafka. The Blue Moon Hotel closed in 2014 after a twelve-year run off Interstate 15 and Sahara Avenue.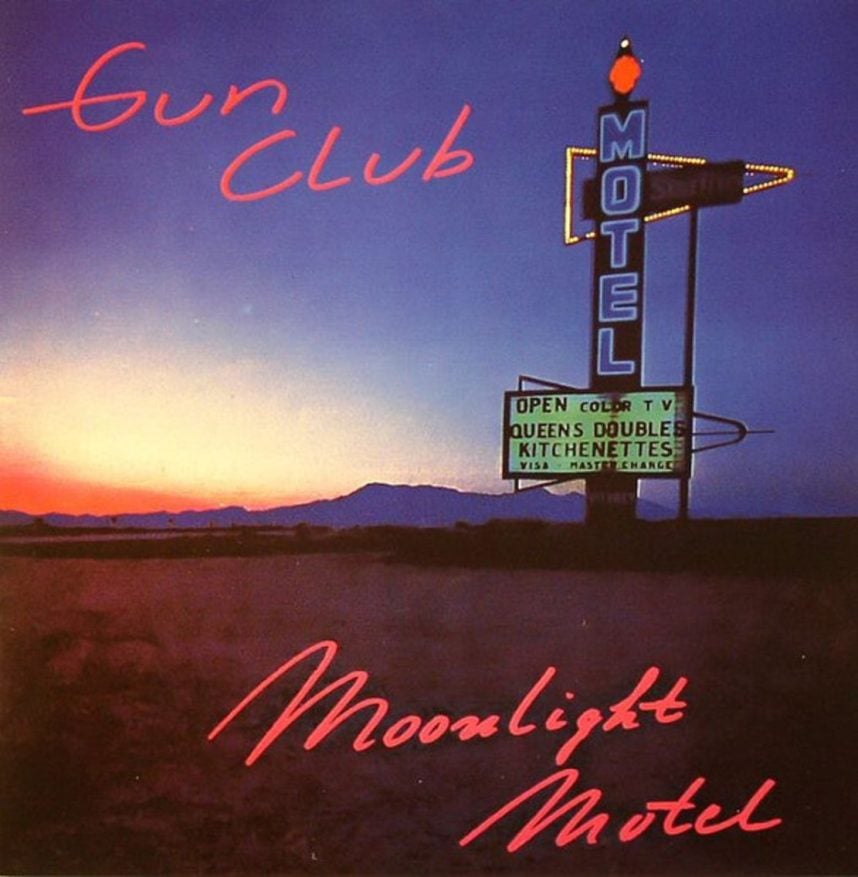 Moonlight Shadow
The building was purchased in 2020 by Hunter and Kafka for $1.9 million, according to Redfin. It opened in 1963 as the Moonlight Motel, whose biggest claim to fame was inspiring the 1984 Gun Club song, "Moonlight Motel," which was written from the viewpoint of a downtown Las Vegas prostitute.
In the early aughts, the rundown Moonlight switched hands and became known as the Cheyenne before being converted into the low-rent Cerrito Apartments.
The Bent Inn will feature a "mid-century meets industrial architectural style," according to Escape Resorts, which notes that "artistic features throughout will vary from original wall murals to posters of pulp fiction of the '50s-'60s, offering an attitude of flamboyance and mischievousness."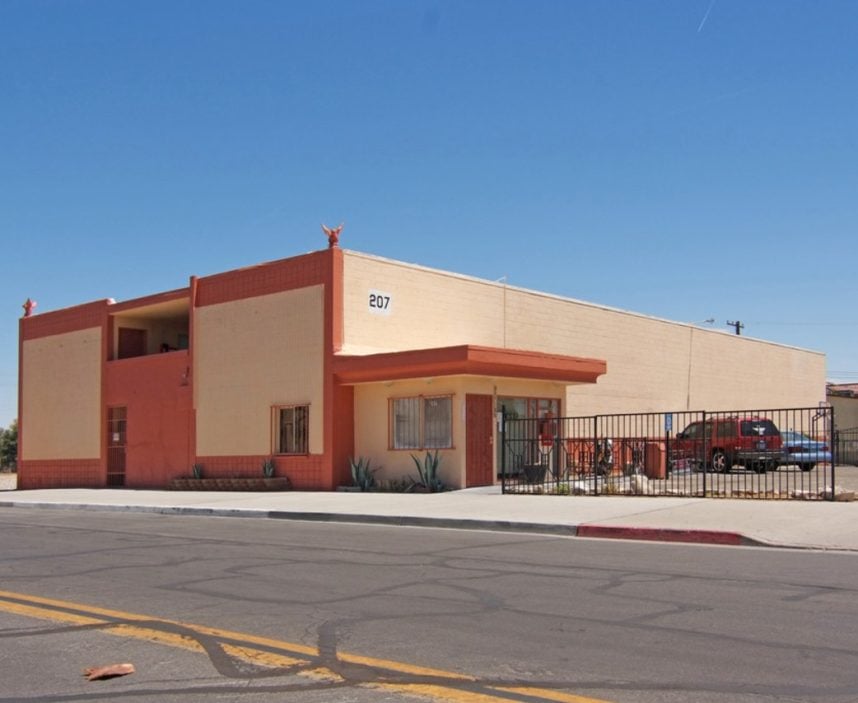 In addition to the onsite gastropub and coffee bar, the Bent Inn will feature a poolside food truck.
The hotel was supposed to open in early 2021. However, COVID, permit issues, material and labor cost overruns, and a broken shoulder (Hunter's) intervened.
"We only have one major regret," said Hunter and Kafka in a joint statement, "that the City of Las Vegas won't allow us to have a clothing-optional environment because of liquor license restrictions."
The reservation portal at BentInn.com will open shortly.