Osaka Seen as Long-Term Growth Catalyst for MGM
Posted on: April 15, 2023, 01:20h.
Last updated on: April 17, 2023, 05:19h.
After several years of waiting, the Japanese government finally made it official on Friday: Osaka will be home to the country's first casino resort.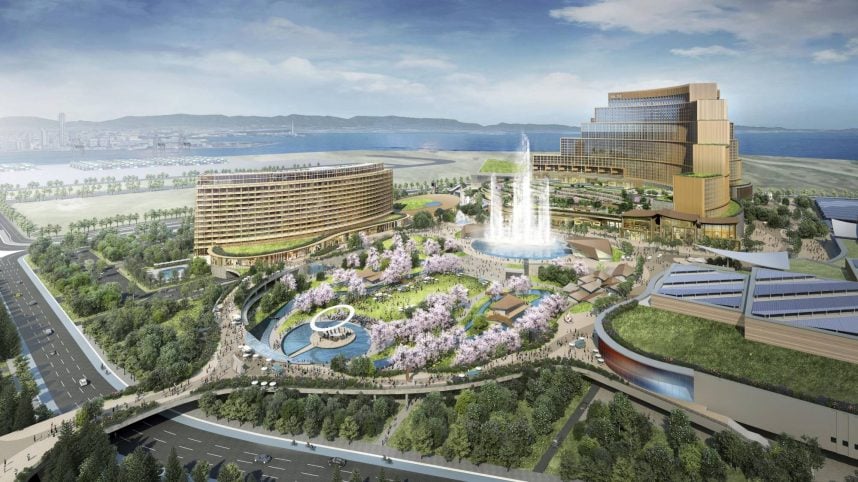 The venue, slated to open in 2029 and carries an estimated price tag of $8.1 billion, will be 40% owned by MGM Resorts International (NYSE: MGM), 40% by Japanese financial services firm Orix and 20% by a local investment consortium.
Shares of the gaming company closed modestly higher this week, indicating there was some benefit to reports that surfaced prior to official approval of the Osaka gaming property. From here, it could be a while before Japan is material to MGM shares, but analysts believe that will happen in the future.
We estimate that the property will generate around $4 billion in total sales in 2029 (its first year of operation) with earnings before interest, taxes, depreciation and amortization (EBITDA) margins in the 20s around the end of the decade, generating a return on invested capital in the teens," wrote Morningstar analyst Dan Wasiolek.
The risk to the Bellagio operator is that it could take several years after the initial financial contribution for the Osaka integrated resort to deliver cash flow, meaning MGM likely won't reap immediate profits.
On the other hand, Osaka could pay long-term dividends for MGM while improving the operator's geographic footprint.
Over Long-Term, Osaka Could Be Important to MGM Shares
Barring unforeseen developments with shorter timelines or acquisitions, Osaka will be MGM's third venue outside, joining a pair of casino hotels in Macau. It could take a while, but the Japan venue could contribute to MGM's bottom line.
"In total, we see the property generating a high-single-digit percentage of company EBITDA by the end of our 10-year forecast," added Wasiolek.
MGM executives have highlighted the advantages of being a minority partner in the Osaka project. They note that status minimizes upfront capital commitments and risk while providing the operator ample upside potential.
Osaka is already a prime destination for tourists visiting Japan. The addition of the integrated resort could result in 20 million or more annual visits to the country's third-largest city. Additionally, it could be well into the 2030s —  perhaps later – before another gaming destination opens in Japan, indicating that Osaka could enjoy monopoly-like protection for at least several years.
MGM Osaka Won't Cannibalize Macau Ops
Rebounding Macau is the dominant casino destination in the Asia-Pacific region, and MGM China is gaining market share there. Still, Wasiolek doesn't see the Osaka venture presenting a problem to the operator's Macau properties.
We don't expect the opening of the Japanese property to have a meaningful impact on demand in the Macao gaming region, which benefits from the captive opportunity of 1.4 billion Chinese citizens and an enclave of resorts," concluded the Morningstar analyst.
Before the coronavirus pandemic, Macau accounted for 22% of MGM's earnings before interest, taxes, depreciation, amortization, restructuring or rent costs (EBITDAR). The company owns about 56% of MGM China.