MGM Grand Stabbing Suspects Charged on Several Counts
Posted on: July 7, 2023, 09:43h.
Last updated on: July 7, 2023, 09:57h.
Three suspects are facing charges of attempted murder with a deadly weapon and several other counts. That's after a man was knifed this week in a room at Las Vegas Strip's MGM Grand.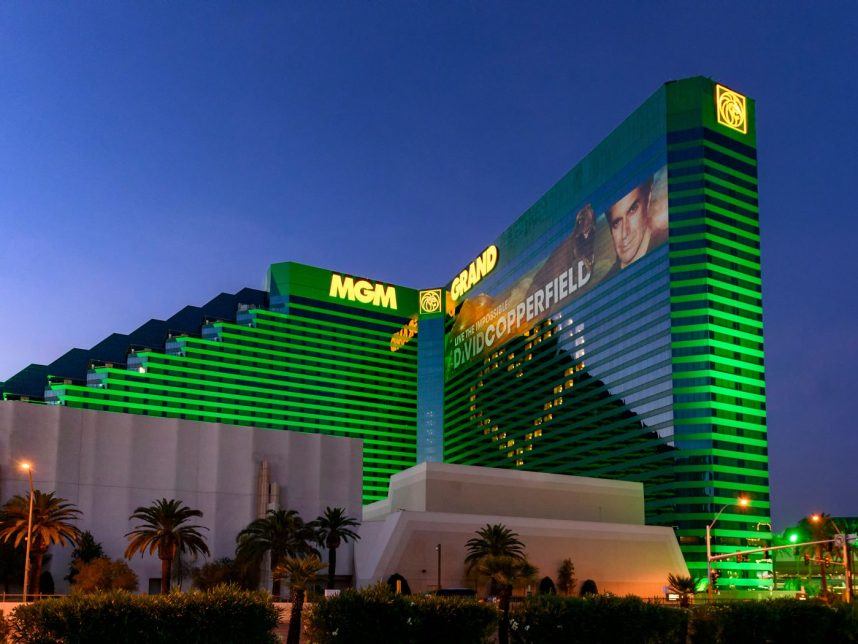 The unnamed male victim met one of the suspects, identified as Faith Bennett, early on Monday. He told Bennett he would pay her $300 for a sex act, according to Las Vegas TV station KLAS.
He and Bennett then went to a hotel room on the property's seventh floor, which was registered to a second woman, identified as Monica Juarez.
Man Fondled Woman
While in the room, the man allegedly touched Bennett's genitals. Bennett became furious with the man, and scolded him that touching her vaginal area was "off-limits," KLAS reported. She then ordered him to leave the hotel room.
Bennett allegedly had a switchblade in her possession, but it was unclear if she or Juarez stabbed the man, police said.
The third person arrested, Nicholas Laws, told authorities he went into the hotel room to calm down the situation after the argument broke out.
The wounded victim, who was described as being in his 50s, made his way to a nearby elevator. He later was found on the hotel's fifth floor and was transported to University Medical Center for treatment of his wounds.
Later, a housekeeper found the knife used in the stabbing hidden under a bed in the seventh-floor room.
The three suspects left the hotel at about 7:30 a.m. on Monday. They entered a taxi, which drove them to an apartment complex near the intersection of East Katie Avenue and Algonquin Drive, KLAS reported.
They soon were apprehended at the apartment complex by Las Vegas Metropolitan Police Department (LVMPD) officers. None of the trio would discuss details about the reported stabbing with police.
Numerous Charges
In addition to the attempted murder charge, Bennett, Juarez, and Laws were each charged with battery with a deadly weapon resulting in substantial bodily harm, conspiracy to commit battery with a deadly weapon resulting in substantial bodily harm, conspiracy to commit murder with a deadly weapon, and harboring a felony offender.
The three appeared in local court later in the week. Each was released on bond.
One of the conditions set by a judge for their release is that none could contact the victim.
Each suspect was told to next appear in court on November 1.