MGM CEO Jim Murren Frets Over Donald Trump Asian Diplomacy Impact
Posted on: November 11, 2016, 10:26h.
Last updated on: November 11, 2016, 11:01h.
Following Donald Trump's astounding victory heard around the world, Murren is now publicly stating that he's concerned with how the 45th US president might impact relations with Asian nations, specifically China and Japan.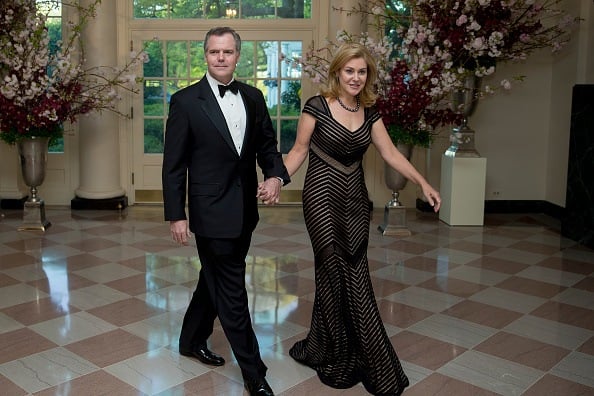 Talking with the Wall Street Journal (WSJ), Murren said, "There's no doubt that China and America disagree on many, many topics, but there's been a degree of respect."
MGM Resorts CEO Jim Murren has been a longtime supporter of the Republican Party during his executive career, but in 2016, the casino boss opted to cross party lines and support Democratic presidential candidate Hillary Clinton.
Murren wrote in a USA TODAY op-ed published in August, "I'm going to put my country ahead of my party by voting for Hillary Clinton, and by making my first-ever public endorsement of a presidential candidate."
That support was a losing bet.
Trump and Murren Go to Washington
Murren made no effort to dial back his rhetoric leading up to Election Day. In fact, on November 8, Murren said on CNBC, "I'm hoping that after tomorrow we won't have to talk about Donald Trump."
Not only will America be talking about Trump for at least the next four years, but Murren's comments likely aren't the best introduction for the MGM National Harbor. Trump will have plenty of political enemies in Washington, DC, but corporations typically try to stay in the good graces of the Beltway's power players.
Located just 10 miles from the White House, soon to be known as the Trump residence come January 20, Murren's $1.4 billion National Harbor casino resort opens on December 8.
MGM, like other Las Vegas-based casino companies, is closely watching gambling legalization developments in Asia. Japan is thought to be the holy grail, should the country legalize land-based casino-style gambling. Murren's comments to the WSJ seem to hint that he believes American companies might get a cold shoulder from Japan, thanks to Trump.
During his presidential campaign, Trump repeatedly stated it's time for China to stop manipulating its currency. MGM has three properties in China, including two in Macau, the richest gaming market in the world.
The Not-So-Silent Minority
Murren's fellow casino bosses predominantly supported their former colleague for president. Las Vegas Sands billionaire Sheldon Adelson dumped millions into political action committees fueling the Trump marketing blitz, and Phil Ruffin made multiple appearances along the campaign trail.
Carl Icahn also endorsed Trump, and this week showed just how thrilled he is to have his friend in the Oval Office for the next four years. During the early morning hours on November 9, Icahn left the Trump victory celebration to go invest $1 billion in US stocks.
"The S&P was so liquid, it was unbelievably liquid, the world was going nuts," Icahn told Bloomberg this week. "It was amazing, the world was going into a panic with no reason."
The panic quickly subdued, at least in the financial markets. Wall Street futures were plummeting, as it became clearer that Trump would be victorious, but by Wednesday the fears of investors calmed, and markets have escalated since, in a similar pattern to that of the shocking Brexit referendum financial rollercoaster earlier this year.