MGM National Harbor Not Responsible for Traffic Enforcement Costs
Posted on: October 19, 2016, 04:00h.
Last updated on: October 19, 2016, 03:49h.
MGM National Harbor won't be on the hook for covering costs associated with the increased law enforcement presence and traffic mitigation tasks stemming from the opening of its $1.4 billion casino resort.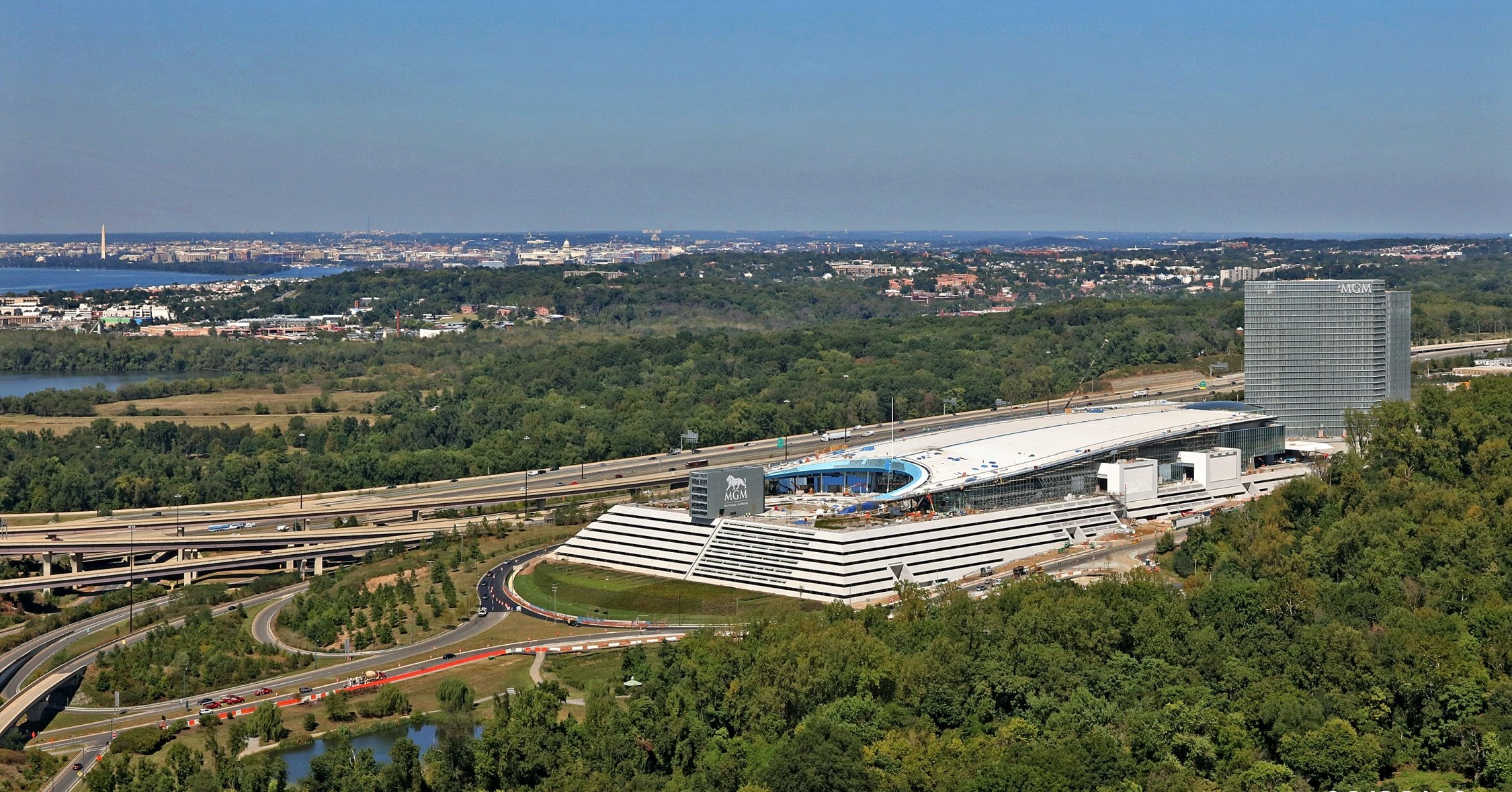 Last week, residents in Prince George County's National Harbor and Oxon Hill communities expressed frustrations at a town meeting over the expected increases in traffic in the already congested area. Public officials expect an additional 10,000 vehicles traveling to the MGM casino resort daily in the property's first few weeks.
Along with putting up with the traffic nightmare, Prince George taxpayers are learning they'll also be paying for the management and enforcement of the forthcoming congestion. Prince George County is deploying up to 200 county police officers each day to manage the bottlenecking from both the ground and air in the weeks following the venue's December 8 grand opening.
The price tag for the operational force is expected to climb into the hundreds of thousands of dollars, and perhaps exceed $1 million, though the county hasn't released precise cost projections.
"A lot of the off-site activity, off the grounds of the property, the county is going to be paying for," Bradley Frome, an economic aide to Prince George County Executive Rushern Baker III, told The Washington Post.
If You Build It, Can They Come?
MGM is hoping to make its National Harbor property not only a casino, but also a travel destination for both domestic and international visitors coming to Washington, DC. Located just 10 miles from the White House, the resort will feature celebrity-inspired restaurants, spa, retail shops, meeting and wedding facilities, and even an art collection.
MGM CEO Jim Murren says the goal of National Harbor is to generate the majority of its business from persons coming outside of the DC metro.
But as the December 8 opening inches closer, the primary concern to some onlookers is, "How will visitors get there?"
According to a study performed by Trulia, the online real estate website, the average commute time for workers in Washington, DC, is a frustrating 32.8 minutes. That's third to only New York City (34.7 minutes) and Long Island, New York (33 minutes).
MGM National Harbor sits adjacent to where Interstates 295 and 495 merge. Each morning and afternoon/evening, thousands of cars fight to cross the Woodrow Wilson Memorial Bridge to traverse the Potomac River.
Prince Charming
MGM understands its resort is going to only further clog the major artery that transports thousands of Marylanders into Northern Virginia and the nation's capital. Prince George County also understood the risks it was taking when it approved the casino's location in 2013.
While the resort will certainly be more than an inconvenience for many, the county stands to reap financial rewards. Prince George is expected to receive $40 to $45 million annually in taxes from MGM.
Under Maryland law, casinos pay an effective tax rate of 67 percent on all gross gaming revenues. In addition to sharing those revenues with local host counties, Maryland uses casino tax money to fund its Education Trust Fund, and Horse Racing Purse Dedication Account.