2018 Midterm Elections: Who Won, Who Lost, and How It Will Impact the Gaming Industry for Years to Come
Posted on: December 24, 2018, 06:00h.
Last updated on: December 13, 2018, 04:25h.
The 2018 midterm elections altered the power in the House of Representatives in favor of the Democratic Party. And for the gaming industry, those outcomes could significantly alter the landscape for both commercial and tribal casinos in the new year.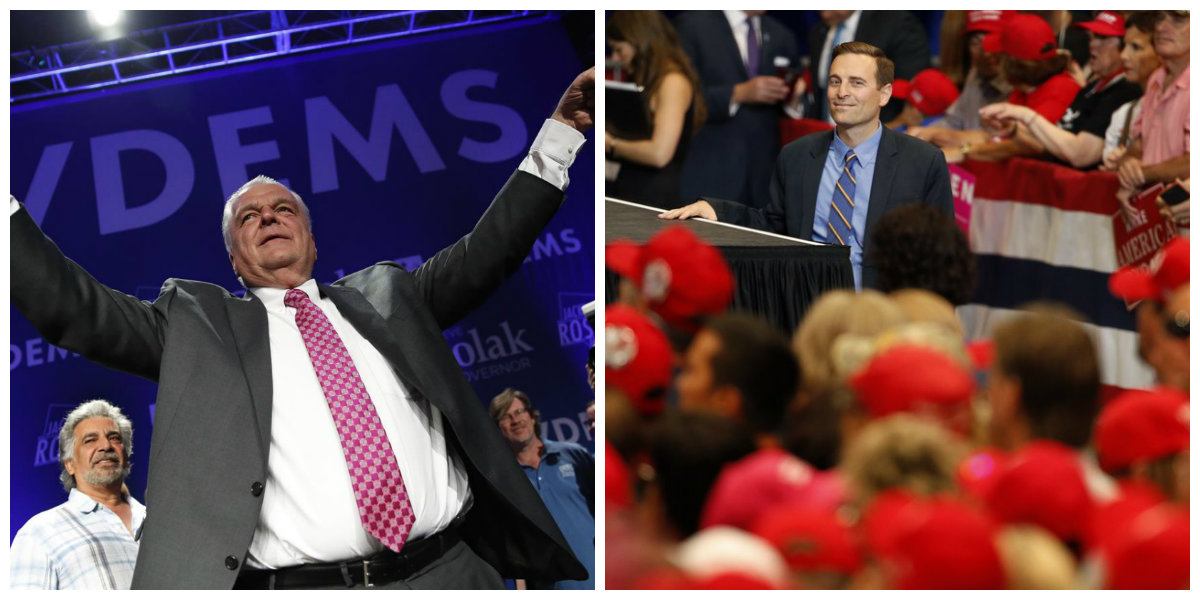 From stripping Florida lawmakers of their powers to dictate gambling laws, to potential federal oversight of state-by-state sports betting, this year's midterms were impactful when it comes to the casino industry. Among the most notable were the following.
Split Congress
The midterms typically see whatever party isn't in the White House gain the most seats in Congress. And as political bettors predicted, Democrats made a net gain of at least 40 seats to retake the lower chamber.
The impact for gaming lies most profoundly in May 2018's SCOTUS ruling that the longstanding federal sports betting ban — aka PASPA — violated the 10th Amendment of the Constitution. Following the Court's decision, states now hold the authority to determine their own laws and regulations when it comes to creating legal sports books, both on land and online.
But that could change if Congress decides to intervene in 2019.
Federal legislation supersedes state laws, and outgoing Sen. Orrin Hatch (D-Utah) — one of the original authors of the repealed 1992 Professional and Amateur Sports Protection Act  — and Sen. Minority Leader Chuck Schumer (D-New York), have called on Congress to form a regulatory sports betting framework that states that do legalize sports betting would be forced to opt into.
Republicans traditionally have opposed gambling expansion, while conversely opposing the federal government doing anything to impede states' rights. Democrats have been, generally speaking, more favorable to casinos and gambling. With the GOP in control of the Senate, and the Democrats leading the House, the split Congress might struggle to find middle ground for the law Hatch and Schumer now seek.
Historically, although plenty of oratory has been made on the topic of the evil's of gambling by politicians, very little action since PASPA has taken place in that realm, meaning states that have gone ahead and opened up sports book activity will, most likely, be safe from federal intervention going forward.
Nevada Gubernatorial Race
Clark County Commissioner Steve Sisolak (D) will soon become Nevada's governor following his November defeat of state Attorney General Adam Laxalt (R).
The Nevada governor plays a critical role in helping to define Nevada gaming laws. Sisolak will have the power to convene the state Gaming Policy Committee whenever he deems it necessary to address issues that impact the casino industry.
Sisolak will also appoint the Nevada Gaming Commission's three members, the agency that oversees the Nevada Gaming Control Board.
Finally, the governor-elect wants to legalize marijuana consumption lounges near the Strip, something the Nevada Resort Association strongly opposes.
Sunshine State Goes Dark
Florida voters were tasked with two ballot questions related to gaming. The first was Amendment 3, the "Voter Approval of Gambling Initiative."
Backed by the Seminole Tribe and Disney, the state constitutional amendment asked voters if they wanted to strip lawmakers of deciding future gambling measures, and instead grant that power to Floridians. The resolution passed, and now the only way a commercial casino could be legalized, or slot machines expand to a new county, would be through a citizen-initiated ballot.
Disney and the Seminoles both believe citizens are less likely to back laws that alter the gaming industry than state politicians.
Disney doesn't want casinos encroaching on its Orlando family-friendly image. The Seminoles want to keep its monopoly on house-banked games like blackjack and roulette.
Florida's parimutuel greyhound tracks heavily opposed Amendment 3, as they wanted slot machines and house-banked table games at their venues — not just poker. November 7 was a bad day for the greyhound industry and a great day for animal rights activists, as along with Amendment 3, voters also backed a question to outlaw dog racing, which has been the subject of controversy for decades.
Similar Guides On This Topic
Latest Casino Stocks:
Retrieving stocks data...
Retrieving stocks data...
Retrieving stocks data...
Retrieving stocks data...
Retrieving stocks data...